LIMITED EDITION 1000 ONLY CD CO-RELEASED WITH SWORDFISH RECORDS
CD Tracklisting
1. Kawabata Biodynamique (48:00)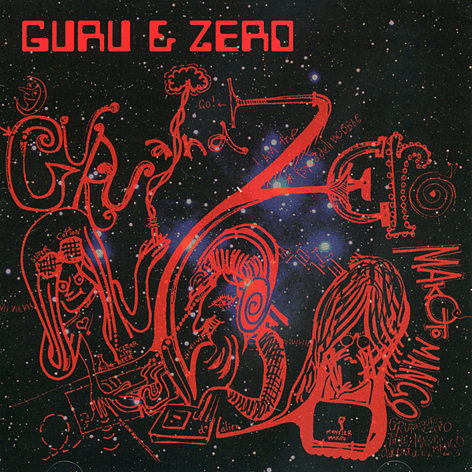 Release Info:
The long awaited collaboration between Daevid Allen from legendary acid-heads GONG & Makoto Kawabata / Cotton Casino from Japanese underground heroes ACID MOTHERS TEMPLE & THE MELTING PARISO UFO. This is one long collective improvisation recorded in Australia last year (forty eight minutes long) featuring Daevid on glissando guitar and vocals, Kawabata on guitar drones and miscellaneous instruments with synth contributions from Cotton Casino. Slot this in the deck and get your cerebral juices flowing and your ears bleeding !!!.
Will appeal to pot-headed pixies and speed guru's everywhere!. Follows on from the recent ACID MOTHERS GONG performance in London which blew several minds at the Royal Festival Hall and left a lot of old hippies confused. This is the way it should be, shimmering, rambling and weird as fuck. There are traces of the classic AMT tune 'Pink Lady Lemonade' buried here also, gently playing away as it gets sucked into a space vortex of swirling Cotton synth madness.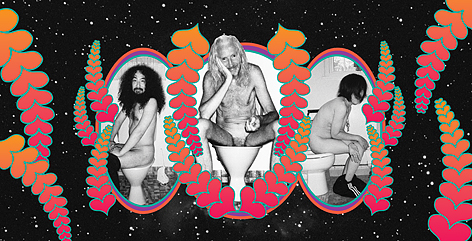 GURU & ZERO were ...
Guitar [Glissando], Vocals [Songsmithery], Arranged By – Daevid Alien
Guitar, Loops [Organic Loopage] – Kawabata Makoto
Producer, Mixed By – Divided Alien
Synthesizer, Voice [Bio Illogical Yodelling] – Cotton Casino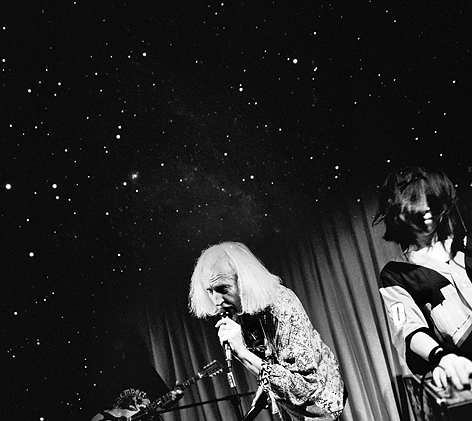 REVIEWS
A collaboration between Gong's Daevid Allen and AMT's Makoto Kawabata and Cotton Casino. Having first played together at a festival in the Northwest US, they'd never met or played music together before, but once they began, they knew there was something special to be communicated between them through music. The first fruits of that meeting are now being made available. The first, Makoto Mango, is a 4-track recording made by Allen, Kawabata, and Casino under the moniker "Guru & Zero," under which they played a handful of shows. Built largely around Kawabata's guitar loops and textures, Cotton and David's contributions pepper the washes with bleeps, yelps and other noises. It's easy to hear why they thought they should continue to collaborate, as this is one of the most exciting and best releases to come from the AMT camp
FAKE JAZZ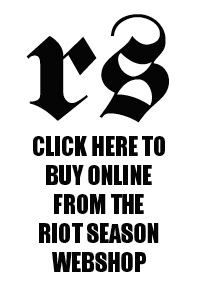 TO BUY ANY AVAILABLE RIOT SEASON RELEASE DIRECT FROM THE LABEL, PLEASE VISIT OUR WEBSHOP BY CLICKING THE IMAGE ABOVE.
ALTERNATIVELY YOU CAN ALSO BUY THE DIGITAL VERSION DIRECT VIA OUR BANDCAMP SITE