SLOATH 'lll' LP COMING JUNE 12TH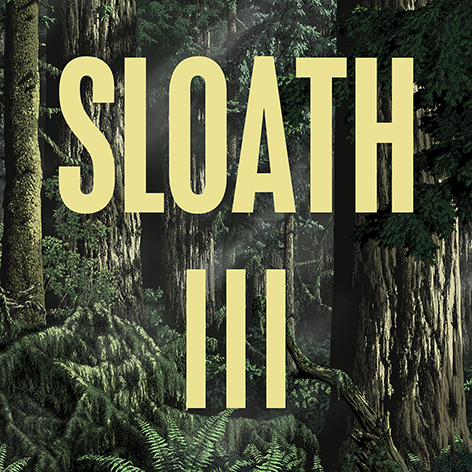 CHECK OUT 'REWENGUE' THE FIRST RELEASED ALBUM TRACK NOW YOUTUBE / SOUNDCLOUD / BANDCAMP
2010 'Sloath'
2014 'Deep Mountain'
2020 'lll'
That's right people. Six long years after they delivered their, some would say classic 'Deep Mountain' album, Sloath return with the imaginatively titled 'lll' to help lift the worldwide gloom. Or add to it. Take your pick i guess.
'lll' is officially released on June 12th, as a limited black vinyl LP only. You can pre-order a copy now via either the label webshop or bandcamp site for the princely sum of 15 English pounds
PRE ORDER NOW VIA THE LABEL WEBSHOP OR BANDCAMP SITE
---
ACID MOTHERS TEMPLE & THE MELTING PARAISO U.F.O. FEATURING GEOFF LEIGH 'CHOSEN STAR CHILD'S CONFESSION' LP/CD MAY 15TH 2020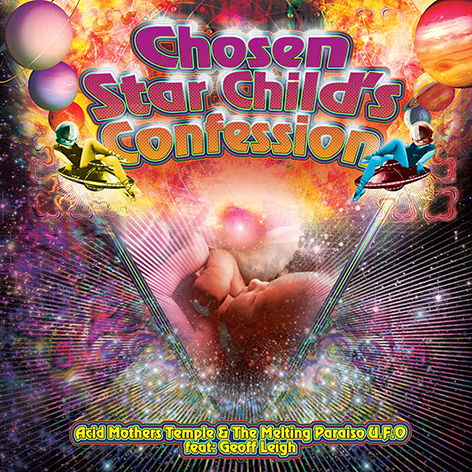 CHECK OUT THE FIRST TRACK NOW VIA THE BANDCAMP SITE
The career of Acid Mothers Temple has been an interesting and varied one. With well over 200 releases to their name since 1996, the band have certainly put in the hard yards. Recent times have seen a resurgence in their underground cult popularity.
Between Autumn 2014 and December 2015, core AMT members Tsuyama Atsushi (bassist / vocalist) and Shimura Koji (drums) left the band. Original members Makoto Kawabata & Hiroshi Higashi took this as their chance to create a new line-up and that this was a good chance to refresh the band with new members.
The last Acid Mothers Temple album released by Riot Season was 'Reverse Of Rebirth in Universe' in 2018 which was incredibly well received, and is now into it's fourth vinyl pressing. For that album the newly settled line up featuring new boys Wolf (bass), Satoshima Nani (drums) and Jyonson Tsu (vocals) re-recorded old AMT classics and a few new jams. The album and subsequent world tour were incredibly well received, not only by long time AMT diehards but also a whole new crowd who were discovering the band for the first time, either via the album of the show, which included the bands first appearance at Glastonbury Festival in summer 2019.
Now we finally get to 'Chosen Star Child's Confession', the latest studio album from the band which should be considered the genuine 'first album' of this new line-up with the added presence of Geoff Leigh (ex Henry Cow)
Now available for pre-order in three formats. Limited orange vinyl LP (500 copies), CD (500 copies) in card digifile sleeve with bonus track and a mail order only exclusive pink vinyl LP (240 copies) both vinyl editions come with download code that also includes the CD only bonus track of course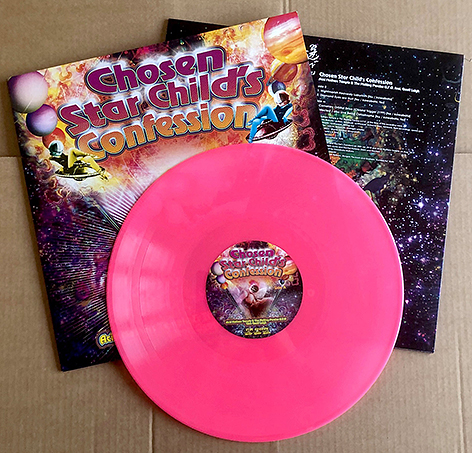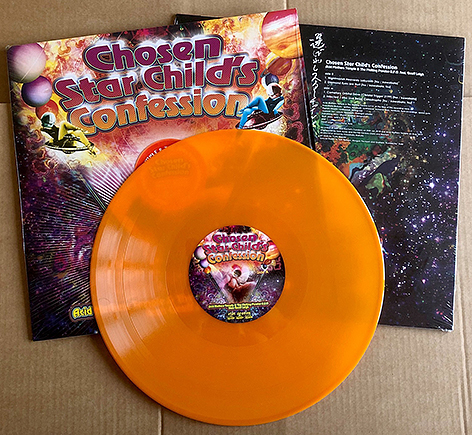 PRE ORDER NOW VIA THE LABEL WEBSHOP OR BANDCAMP SITE
---
BLACK HELIUM 'PRIMITIVE FUCK' PINK VINYL REPRESS LP MAY 22ND 2020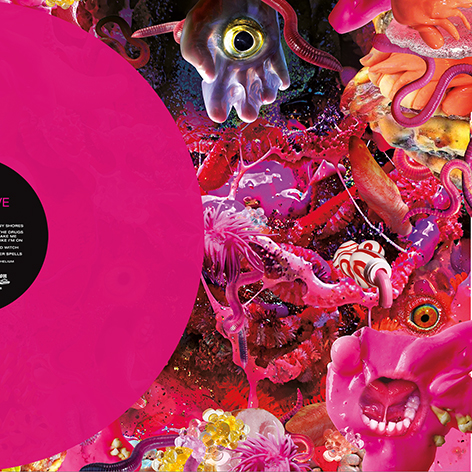 STREAM THE FULL ALBUM VIA THE BANDCAMP SITE
Ahead of the release of Black Helium's second album in late spring 2020, we bring you a one off 300 only pink vinyl repress of their classic debut album 'Primitive Fuck'!
Pink vinyl, gloss finished sleeve with double sided insert
PRE ORDER NOW VIA THE LABEL WEBSHOP OR BANDCAMP SITE
---
ORCHESTRA OF CONSTANT DISTRESS 'LIVE AT ROADBURN 2019' LP MAY 8TH 2020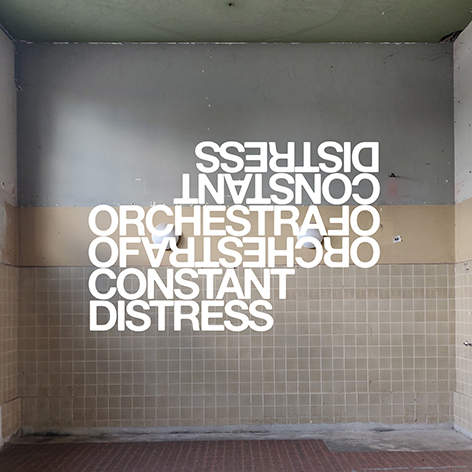 CHECK OUT THE FIRST TRACK NOW VIA THE BANDCAMP SITE
Following two killer sold out studio albums on Riot Season, OOCD return with an equally killer live album recorded at last years Roadburn Festival in Tilburg.
Limited to 300 copies in total, all pressed on black wax in a gloss finished sleeve. There is also a direct only label exclusive version which comes as an LP and a bonus tape package, the latter of which features another performance from Fylkingen, Stockholm. That is limited to 50 copies in total and already SOLD OUT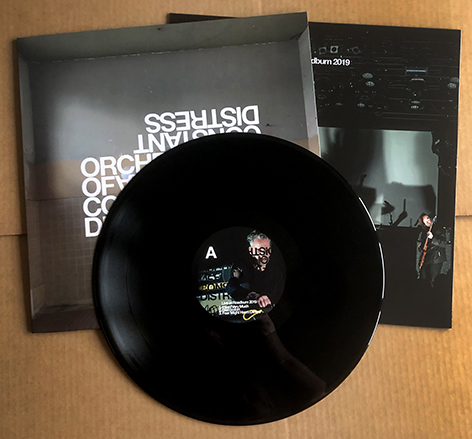 BUY NOW VIA THE LABEL WEBSHOP OR BANDCAMP SITE
---
PERHAPS '7.0' LP OUT NOW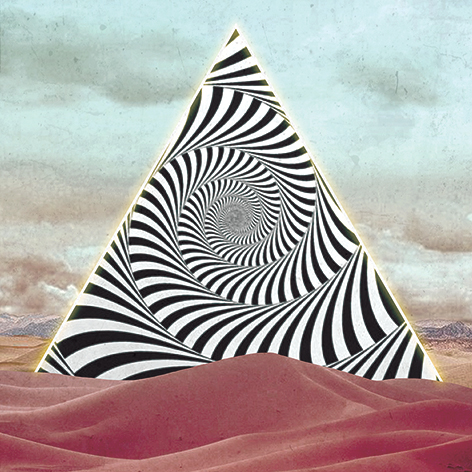 STREAM THE FULL ALBUM VIA THE BANDCAMP SITE
Boston's PERHAPS return with their seventh album '7.0' on March 27th via Riot Season. Once again it's a spaced out psychedelic wonder, but at the same time pretty hard to define genre wise. But if you enjoyed 'V' and 'Hexagon' be prepared to be enthralled once again.
Limited edition pressing of 300 copies all on white vinyl in a reverse board printed outer sleeve. This album features guest appearances from our old friends Makoto Kawabata (Acid Mothers Temple / Mainliner), Chang Chang (Hibushibire) and Isaiah Mitchell (Earthless)
" ... My stint with the cosmic beings through the telekinetic transmission had lead to one conclusion; that Perhaps have been in the works on something new. It seems as if they may have landed on the result which Haney had mentioned years ago. Through my continued interest I've procured the names of other members of this current project, which include: Sean Mcdermott, Tom Weeks, Ricky Petraglia, David Khoshtinat, Ben Talmi, Makoto Kawabata, Lucas Brode, Isaiah Mitchell, Olivia Kieffer, Tyler Skoglund, ChangChang. Though I can't say exactly what is to come, it seems as if the ideas that were proposed during my initial meet may have been surpassed. Perhaps' plans have begun to surface, and we are all at risk, for whatever that means. The great column and the vibrational prismic beings have shifted their attention to earthly matters, it would be foolhardy to not heed their warning. Though, self-preservation may be an impossibility"
ORDER NOW VIA THE LABEL WEBSHOP OR BANDCAMP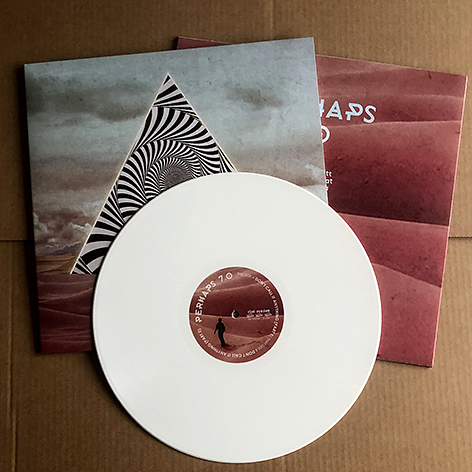 ---
THE NOISE BIRDS 'THE DARK SEA HIDES A BRIGHT LIGHT' LP OUT NOW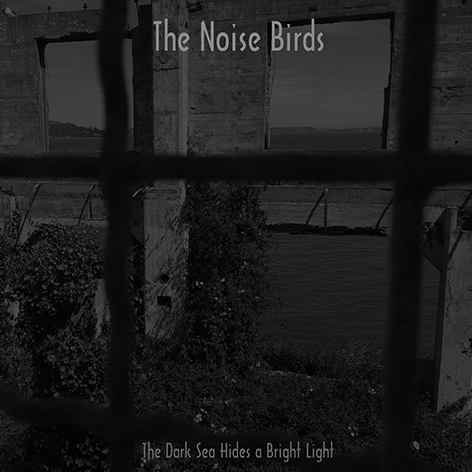 STREAM THE FULL ALBUM VIA THE BANDCAMP SITE
THE NOISE BIRDS aka SUISHOU NO FUNE (Japan) & NUMINOUS EYE (USA) release their vinyl debut 'The Dark Sea Hides A Bright Light' via Riot Season on March 20th 2020.
Limited to 300 copies only on black vinyl in gloss finished outer sleeve.
Noise Birds, as a trio of guitars driven by drums, demonstrates a cohesive vision and melding of minds as the layers of sound shift around each other. Improvised together on the spot, these songs ebb and flow as the players communicate without words, focused on working together with the goal of taking the music as far in, and out, as possible. This is music as speech, as collaboration, as friends coming together across an ocean to express themselves as one, presented here for everyone else to hear and enjoy.
The Noise Birds are : Pirako (guitar), Kageo (guitar), Mason Jones (guitar), Mike Shoun (drums)
WATCH THE LIVE TO FILM VIDEO OF THE TRACK 'A DANCE LOVED BY A LOST FRIEND' HERE
BUY NOW VIA THE LABEL WEBSHOP OR BANDCAMP SITE
---
OZO 'SATURN' LP OUT NOW
STREAM THE FULL ALBUM VIA THE BANDCAMP SITE
Due to a printing error with the album sleeves, the release date has been put back slightly. I'm still hoping to get the finished stock here start of next week (February 10th) and all mail order copies will be sent out then. But there will be a delay in getting copies into shops/overseas distros as they all require stock well in advance of the shop date. So please hang tight while I get it all sorted.
Formed from the ashes of Drunk In Hell and Blown Out, OZO are a blazing improvised alto sax free jazz rock trio made up from Graham Thompson (Ballpeen), Karl D Silva (Drunk In Hell) and Mike Vest. (Drunk In Hell, BONG, 11Paranoias, Melting Hand)
For fans of Pharaoh Sanders, John and Alice Coltrane. Improvised and experimental alto sax workouts, lead drums, fluid thunder bass and freak out guitar melodies. OZO Saturn is 5 tracks of black impulse meets harmonic stooges.
MIKE VEST TALKING ABOUT OZO
"I've been waiting to start a band with Graham Thompson and Karl D Silva. Karl used to play Sax in the Drunks (Drunk In Hell) and Graham is amazing drummer who plays in lots of bands. He can play everything and is really great at production and mixing. Couple of bands fell apart or just became unproductive, so I moved on, like I did. Graham's drum track were so good and alive that I came up with the idea to have him leading the tracks. Added bass line and asked Karl to blast through in one take. The results came back and it sounded awesome. So here we are."
Reviews are coming in ...
ECHOES AND DUST HERE
THE OBELISK HERE
THE FRAGMENTED FLANEUR HERE
THE QUIETUS HERE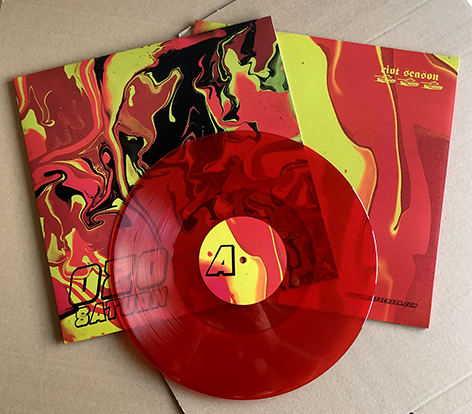 BUY NOW VIA THE LABEL WEBSHOP OR BANDCAMP SITE
---
KUNGENS MÄN 'HART SOM BEN' LP OUT NOW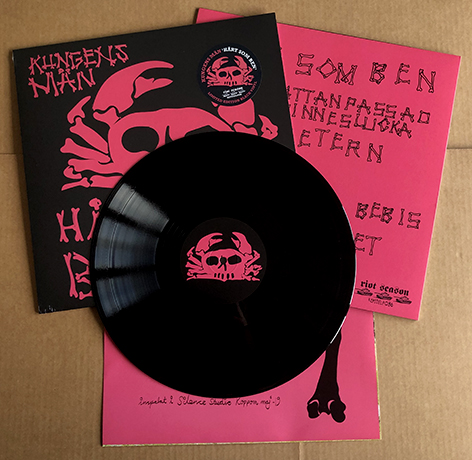 STREAM THE FULL ALBUM VIA THE BANDCAMP SITE
Delighted to announce a new album by our Swedish friends Kungens Man is at the pressing plant, and due for release on November 29th.
The album will be available in two variants, at the same price. There's a black vinyl edition in a black and pink sleeve, and a pink vinyl edition in a pink and black sleeve. Both come with a printed inner sleeve and download code. Both are limited to exactly the same amount.
Nine months after their acclaimed album 'Chef' (also released on Riot Season) the band return with 'Hårt Som Ben', a stunning follow up with a debut UK tour to coincide.
Echoes And Dust on 'Chef': "From pure psychedelic freak out, to exploratory ramblings, and all imbued with a sense of communal priority to create together a work of immense intelligence, Chef is an album which begs for continued listens and deep immersion. That it is so accessible too, makes that genius shine through even more so. Superb."
At the end of May 2019 Kungens Män packed a couple of cars full of instruments and life supporting essentials and drove into the woods of Värmland to spend three days in the legendary Silence Studio. It has hosted recordings by bands and musicians like Bo Hansson, Motorpsycho, The Hellacopters, Bob Hund and Union Carbide Productions, the presence felt and seen all over the place.
In between watching VHS tapes with Twin Peaks, Miles Davis and Roskilde Festival 92, cooking pasta, sleeping in bunk beds, Bruce Bannering shirts and chilling in the sun, Kungens Män managed to record about 13 hours of music. Some of it will never reach your ears, but here's the first slab made public – Hårt som ben – Hard As Bone. Not very hard, that is.
Kungens Män are :
Mikael Tuominen – guitar & bass
Hans Hjelm – guitar
Gustav Nygren – guitar
Magnus Öhrn – bass
Peter Erikson – synthesizer
Mattias Indy Pettersson – drums & percussion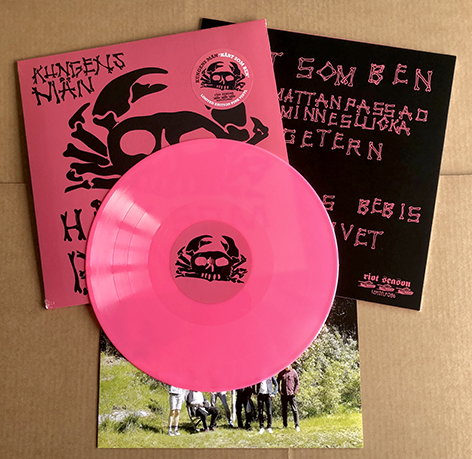 BUY NOW VIA THE LABEL WEBSHOP OR BANDCAMP
---
SHIT AND SHINE 'DOING DRUGS, SELLING DRUGS' LP OUT NOW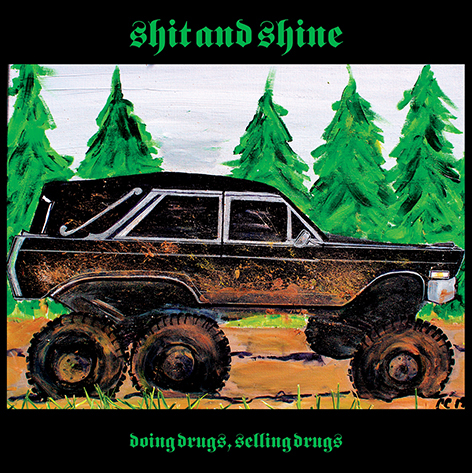 STREAM THE FULL ALBUM VIA THE BANDCAMP SITE
Fifteen years and forty releases into their career, Shit And Shine return to
Riot Season with some trademark aural filth. As if you'd expect anything
different. Right?
'Doing Drugs, Selling Drugs' is nasty. To my ears it's a perfect mash up of those classic ealry S*S albums, and Craig's more recent dirge rock explorations with USA/Mexico.
It's a one of pressings on transparent green vinyl with download code.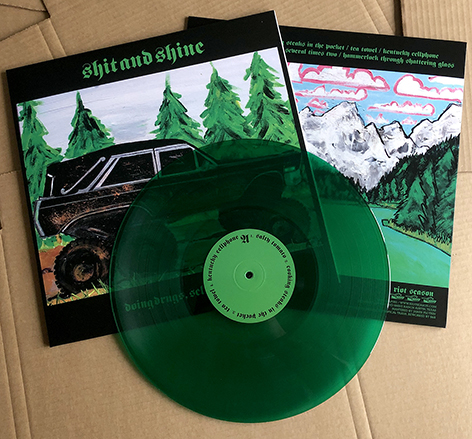 ---
THE COSMIC DEAD 'SCOTTISH SPACE RACE' OUT NOW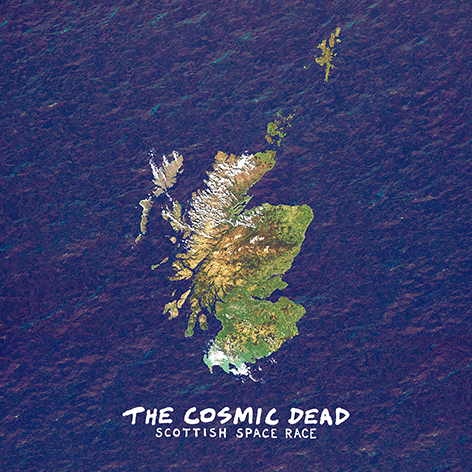 STREAM THE FULL ALBUM VIA THE BANDCAMP SITE
Delighted to announce the new COSMIC DEAD album 'Scottish Space Race' is being released on September 27th on Riot Season. It'll be available as a double vinyl set in a gatefold sleeve and also as a CD. The vinyl comes in three colours, classic black vinyl, purple vinyl and a third and mail order only transparent violet coloured vinyl.
Heavy psych experimentalists The Cosmic Dead's eighth album - Scottish Space Race - is set to be released on September 27th via Riot Season Records on Gatefold 2-LP / CD and has been mastered by John Mcbain (Monster Magnet, Wellwater Conspiracy).
The album was recorded in their Glasgow HQ with cosmic sound guru Luigi Pasquini, four sprawling chunks of music recorded live amongst a run of momentous late night festival appearances in the summer of 2018. Scottish Space Race is the first Cosmic Dead release to feature the drumming of Tommy Duffin (Headless Kross) and the lap-steel synthesizer yowls of Russell Andrew Gray (Girl Sweat) alongside long-time cosmicians Omar Aborida and James T Mckay.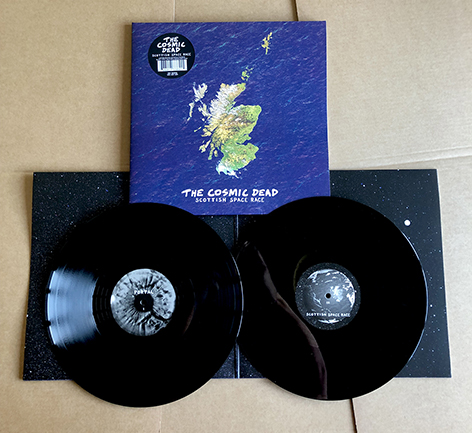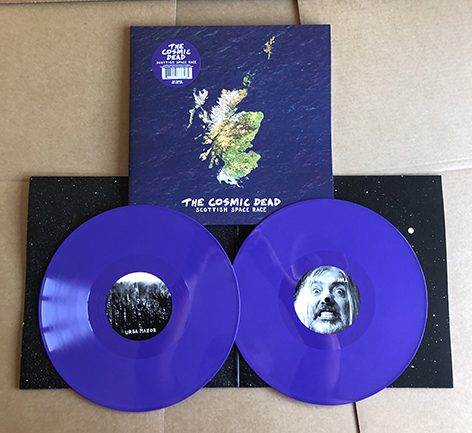 BUY NOW VIA THE LABEL WEBSHOP OR BANDCAMP SITE
---
LA GRANDE ARMÉE 'LA GRANDE ARMÉE' LP OUT NOW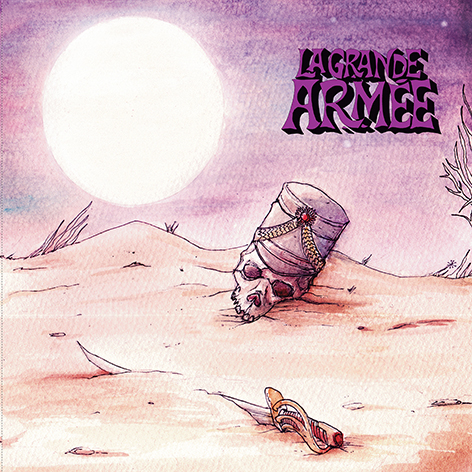 STREAM THE FULL ALBUM VIA THE BANDCAMP SITE
Delighted to announce the debut release by South American band La Grande Armée will be coming out on RS in October. Limited edition 300 only white vinyl LP.
La Grande Armée is an instrumental band that mixes psychedelic stoner and progressive rock inspired by blues and instrumental rock & roll of the 70's, born in November 2017 in the commune of San Pedro de la Paz, VIII region, Republic of Chile. I came across these guys purely by accident earlier this year when their digital EP appeared on a post in a Facebook group i follow. I liked it that much I got in touch with the band and proposed a vinyl version for which they've remixed the EP and added two extra new/live tracks to fill it out.
Check out the albums opening song here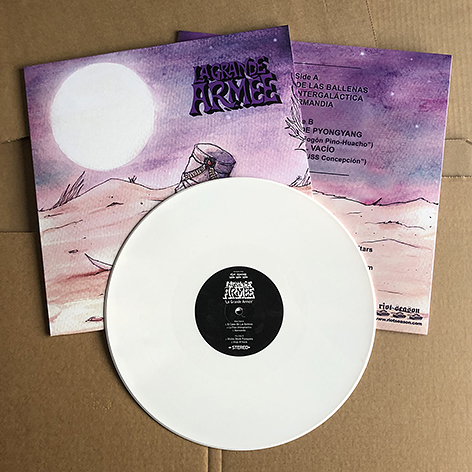 BUY NOW VIA THE LABEL WEBSHOP OR BANDCAMP SITE
---
ACID MOTHERS TEMPLE & THE MELTING PARAISO UFO 'MINSTREL IN THE GALAXY' LP OUT NOW * BLACK VINYL REPRESS NOW IN STOCK *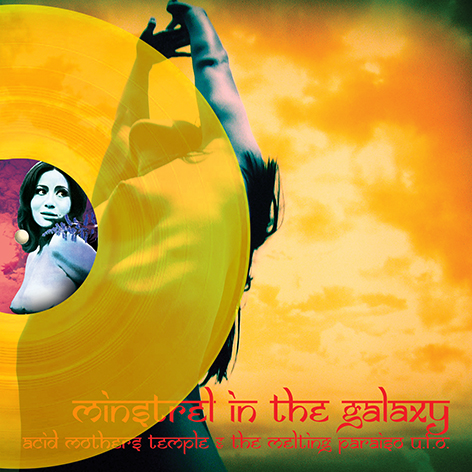 STREAM THE FULL ALBUM VIA THE BANDCAMP SITE
Way back in 2004, ACID MOTHERS TEMPLE & THE MELTING PARAISO U.F.O. released the CD only album 'Minstrel In The Galaxy' on Riot Season Records. The decision to make it CD only at the time was down to the epic title track being almost 42 minutes in length. Fast forward fifteen years and new technologies and we have the first ever vinyl release of this classic album, with a new edited especially for vinyl mix by main man Makoto Kawabata.