HENRY BLACKER 'THE MAKING OF JUNIOR BONNER' LP RELEASED APRIL 6TH. PRE ORDER NOW VIA THE LABEL WEBSHOP OR BANDCAMP SITE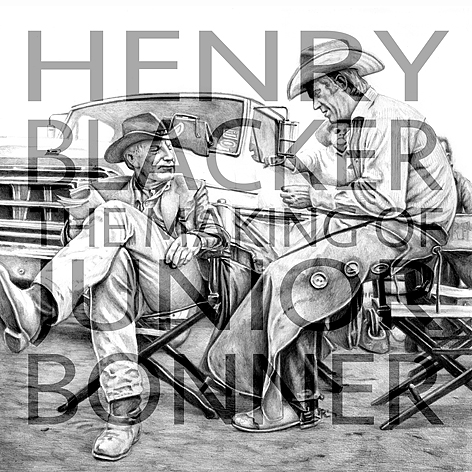 HENRY BLACKER return with their third album 'The Making Of Junior Bonner' on April 6th. The follow up to 2013's Hungry Dogs Will Eat Dirty Puddings and 2015's Summer Tombs will once again be released on Riot Season on vinyl and as a download.
Lead track 'Cag Mag' is now available as a free download via the labels bandcamp site here
---
HIBUSHIBIRE ANNOUNCE UK TOUR APRIL/MAY 2018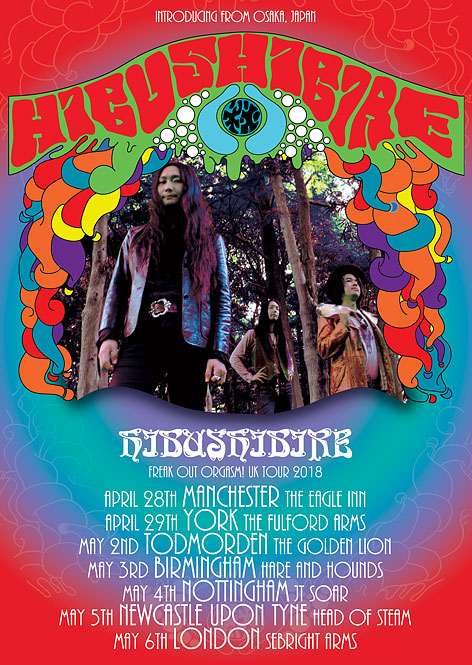 I'm happy to announce our Japanese freakout Gods Hibushibire are coming over next month to play their debut UK shows. I should also have a third (purple vinyl) pressing of the bands 2017 debut 'Freak Out Orgasm!' available to coincide which the band will be selling at all shows along with whatever other Japanese goodies they bring along to stock their merch stall
The dates are as follows :
April 28th Manchester / The Eagle Inn
https://www.facebook.com/events/159525491342732
April 29th York / The Fulford Arms
May 2nd Todmorden / The Golden Lion
May 3rd Birmingham / Hare and Hounds
https://www.facebook.com/events/379198392541927
May 4th Nottingham / JT Soar
https://www.facebook.com/events/351098442055014
May 5th Newcastle / Head Of Steam
https://www.facebook.com/events/517105298685692
May 6th London / Sebright Arms
https://www.facebook.com/events/773578326163321
I believe, they may be looking to fill the gap between York and Birmingham so any promoters out there that are interested get in touch and i'll pass your details onto the bands booking agent.
As you can imagine, coming over to the UK from Japan to tour is HIGHLY expensive. So if you can make it to a gig, to show them some love please do. I'm sure they'll appreciate it
---
USA/MEXICO ANNOUNCE FIRST EUROPEAN SHOW
Texan's USA/MEXICO have announced their first, and probably only European show for 2018. The band will support Craig's other band Shit And Shine in Oslo on April 14th 2018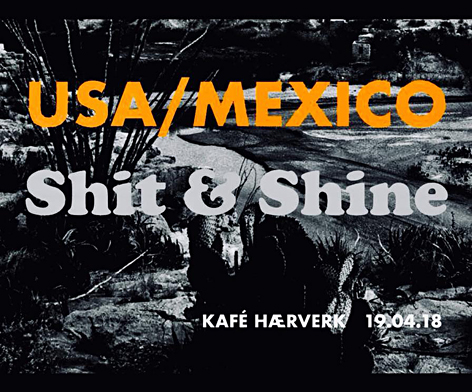 ---
---
COMACOZER / BLOWN OUT 'IN SEARCH OF HIGHS VOLUME 1' RELEASED MARCH 16TH
In what is a first for the label, the forthcoming Blown Out / Comacozer 'In Search Of Highs Volume 1' LP has already SOLD OUT at source (eg: direct from me) before it even went on general pre sale!. The label mailing list got first dibs on the mail order allocation (as always) and have snapped the whole lot up!. WOW
What this means in general terms is thus. My entire stash that i'd allocated for label sales is GONE. That doesn't mean the whole pressing is sold out of course. Just my stash for direct sales. The usual shops/distros/online retailers that stock all RS releases will of course have copies come it's official release date next month, so check out your favourite one if you missed out in the pre sale.
There is a chance we'll repress it, and if so it'll be a different colour and will be announced in due course.
MASSIVE thanks for the support once again. Andy x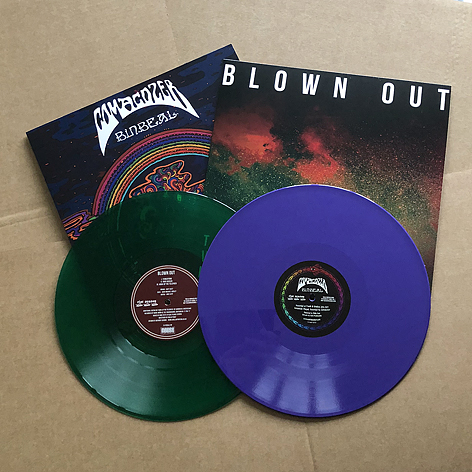 ---
HEY COLOSSUS 'RRR' EXPANDED VINYL 2XLP OUT NOW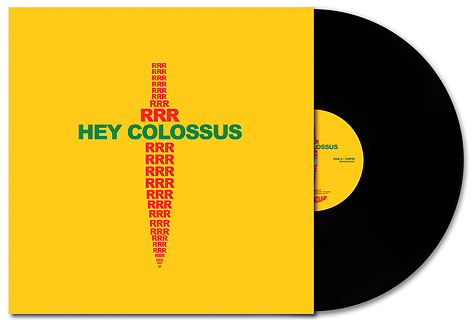 After much deliberation over the last few years, we (myself and the band) have decided the time is right to finally reissue 'RRR' on vinyl. As you'll probably know the original vinyl run was super limited and super hard work to do. Each of the original 200 copies came in individually painted sleeves, which took the band and artist Chav something like three months to complete .. a true labour of love!. Anyway, they sold out straight away and since then (2011) it's been unavailble. So here it is again, but this time it's a DOUBLE VINYL!
The original, remastered/re-cut LP comes with a bonus LP full of unused RRR session tunes. There are 400 for the world, all pressed on classic black vinyl and housed in a fat spined sleeve with double sided insert. There will be NO REPRESS
The intended shop release date is early March (will confirm soon)
ORDER NOW VIA THE LABEL WEBSHOP OR BANDCAMP SITE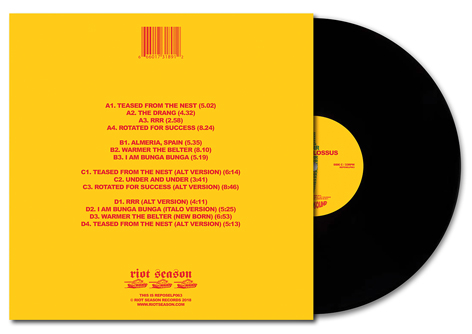 ---
ORCHESTRA OF CONSTANT DISTRESS 'DISTRESS TEST' VINYL LP OUT NOW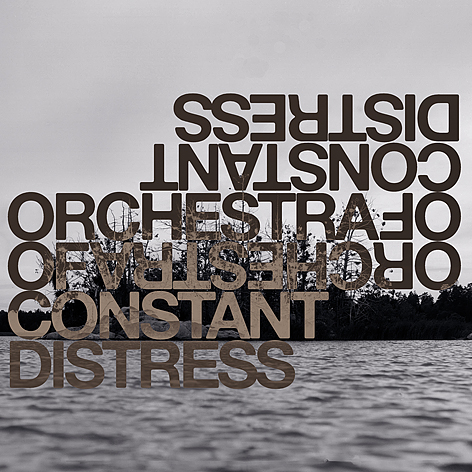 Noise fans REJOICE as we welcome ORCHESTRA OF CONSTANT DISTRESS to our little world.
ORCHESTRA OF CONSTANT DISTRESS are something of a Swedish super-group featuring Joachim Nordwall (The Skull Defekts, iDEAL Recordings), Anders Bryngelsson (Brainbombs, No Balls), Henrik Rylander (The Skull Defekts, Union Carbide Productions) and Henrik Andersson.
'Distress Test' is their second album following 2017's self titled debut on 8mm Records and will be released officially on February 23rd. It's being pressed now so we should have no delays (fingers crossed)
The LP is limited to 300 copies in total pressed on classic black vinyl, and i have just over 200 for my own needs (mail order and distro/shops etc) As with all RS releases, it's housed in a sturdy 350gsm printed card sleeve with black inner and download code.
Musically this is harsh, relentless, pummeling noise rock (for want of a shitty genre tag). This short quote is from a review of their debut album and i think it nails it perfectly ...
"JUST WHEN YOU THINK SOMETHING IS ABOUT TO HAPPEN, IT DOESN'T."
It may be called 'Distress Test' but it could also be called 'Endurance Test'. F*** yeah!
As a bonus, the band have recorded another albums worth of stuff called 'Abandon', and it'll be available as an optional cassette only release with the LP. I have exactly 50 copies of the tape (which is technically on sister label SWAP MEAT, CAT# SMR16) and they will all be offered as a package with the LP for starters. I'll see how they go and if any are left i'll consider making them available on their own in due course. * TAPE IS NOW SOLD OUT *
---
FAMILIA DE LOBOS 'FAMILIA DE LOBOS' WHITE VINYL LP OUT NOW
The first RS release of 2018 will be the self titled debut album from Argentinean's Familia De Lobos (Family Of Wolves). Once again, i'm happy to say it's something a bit different. It's clearly got the hallmarks of psychedelic rock, but there's a lot more going on than just that.
There are 300 copies being pressed, all on gorgeous snow white vinyl, housed in a 350gsm printed reverse board card sleeve. I only have 180 copies for the label itself, so make sure you get in quick if you want one.
You can check out the opening song and pre-order copies now via the webshop and bandcamp site.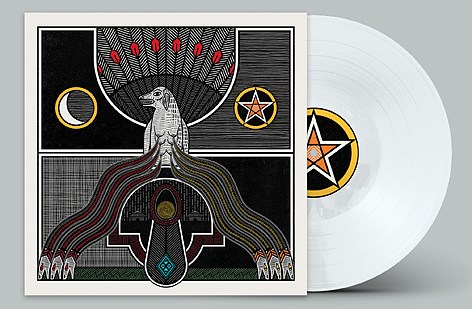 PRE ORDER NOW VIA THE LABEL WEBSHOP OR BANDCAMP SITE. ALL MAIL ORDER COPIES ARE NOW SOLD OUT. THANKS FOR THE SUPPORT AS ALWAYS!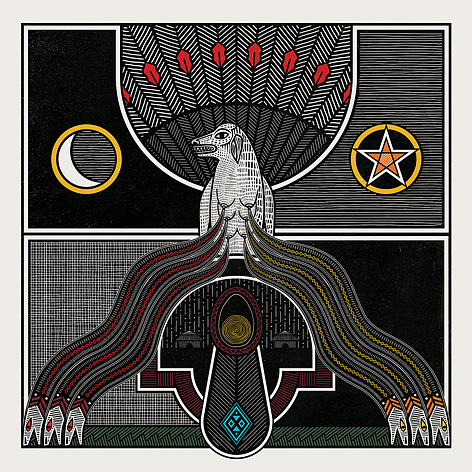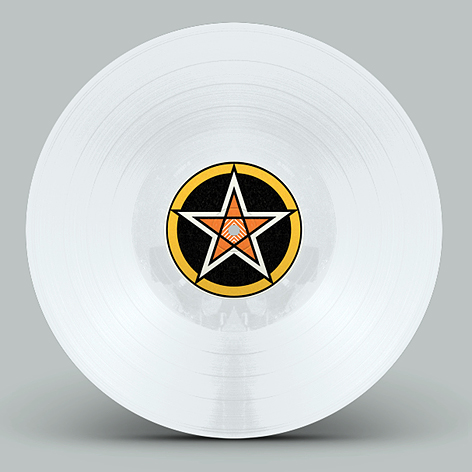 ---
PERHAPS 'V' VINYL LP OUT NOW
ORDER NOW VIA THE LABEL WEBSHOP OR BANDCAMP SITE
The fifth album by Perhaps is a complete trip of an album and out now.
It's definitely one that's beyond hard to pigeonhole and one that really needs to be sat and listened to in all it's 36 minutes of weird and wonderful glory. The LP is limited to 300 copies pressed on classic black vinyl with a wrap around style OBI strip. As a bonus, you can also get hold of a special edition with a bonus CD-R, 'V:Redux' which contains a completely different version of the album. I have exactly 75 of those LP/CD-R editions to go around so snap one up quick if it takes your fancy, There wont be anymore once they're gone.
"You are an explorer, and you represent our species, and the greatest good you can do is to bring back a new idea, because our world is endangered by the absence of good ideas. Our world is in crisis because of the absence of consciousness."
Terence McKenna
About the band/album :
Odd disturbances are about. Yes, definitely odd. Deep, carnal rumblings akin to the kind one only feels in times of great danger, or great reverence. The kind of hyper-intense inter-environmental buzzing that drives men to kill for no reason they can feverishly describe at a later period when the buzzing finally ceases, and their sanity returns with the cold, wet realization of the deeds they committed with their own god-given hands.
PERHAPS came into existence at the hands of Jim Haney at the Berklee College of Music in 2012. 'V' is their fifth release, the previous 4 being self released gaining infamy amongst listeners, and notably collaborating with Makoto Kawabata (Acid Mothers Temple), Cotton Casino (Acid Mothers Temple), Tabata Mitsuru (Acid Mothers Temple), Kenneth Topham (Giraffes Giraffes), Man Man (Bryan Murphy), Grass Is Green / Speedy Ortiz (Devin McKnight), Ben Talmi (Art Decade / Ben Talmi solo), Damo Suzuki (Can) etc.
As Perhaps' discography grew, stories of the group's incredibly unorthodox and experimental methods of composition and recording began to emerge.
With 'V', the band's fifth release, now finished and impending release; it appears as if their approach to recording and composition has changed very little by means of mystical influence and general mischief. The months in which the recording of 'V' took place was certainly interesting, rumours began to emerge of the band's presence in the Himalayan mountains, presumably for the gargantuan natural acoustics Haney has notably mentioned as a key to Perhaps' recording process. While it is not entirely certain whether or not the group remained in the Himalayas for the entire length of the 'V' recording endeavour, a certain cult-like attraction to seek their whereabouts became favourable amongst some diehards.
The few who seemed to succeed on the trip returned with contrasting results. Those who were lucky returned in a perplexing state of enlightenment, divulging stories of mountains speaking great cosmic secrets, while others returned temporarily blind, or not at all. However, now that the album is finished there is little left to do but go along for the ride; And while complacency seems the easiest way to approach the unapproachable, the daunting question still stands: How far did they go this time? We've all felt it a little bit. Whether it be merely an uneasy feeling, or a full blown psychotic breakdown, one definite thing is for certain: "V" is done, and it's a doozy. No use for cardio or keto in preparation for this one, just light some incense, pour a Chivas, and buckle up. Or don't, it won't matter.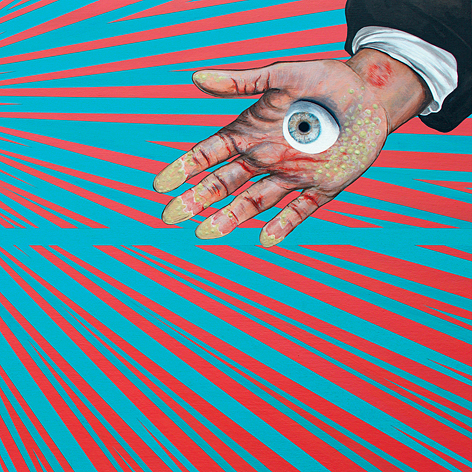 ---
THE COSMIC DEAD 'PSYCH IS DEAD' BLACK VINYL REPRESS IN STOCK NOW
ORDER NOW VIA THE LABEL WEBSHOP OR BANDCAMP SITE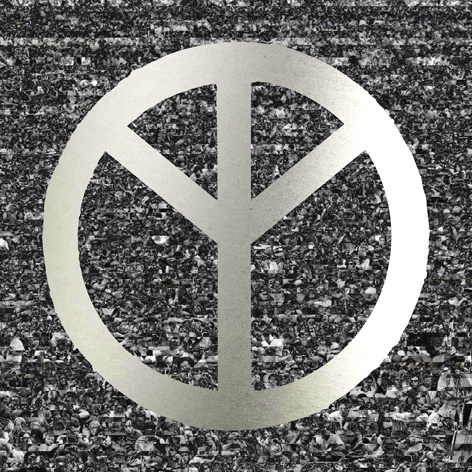 Psych Is Repressed!

As promised for what seems like an age now, The Cosmic Dead​ 'Psych Is Dead' LP has now been repressed. I will start shipping out mail order copies week beginning September 4th. The sleeve artwork has been altered slightly from the first press, and now has some added metallic silver ink features that make it stand out a bit more. The sleeve has been printed on 350gsm reverse board as well and looks well tasty. All copies come with the same double sided insert as the white/silver editions and a download code.
There is also a limited mail order only combo deal packaged with a live CD-R recorded on the bands recent European tour. It's a killer little recording and comes in a printed slipcase sleeve. There aren't too many of these, approx 100 up for grabs, and another 50 on their own for those folks that already have the LP and don't want to fork out for another copy.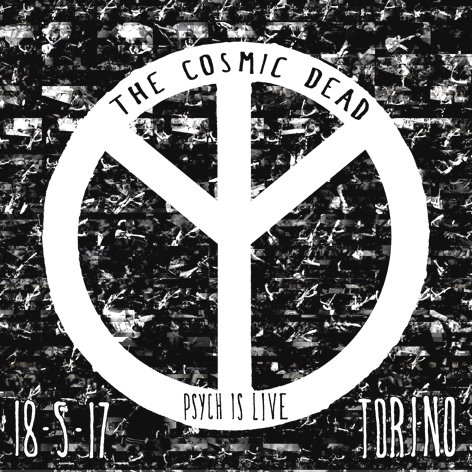 ---
HEY COLOSSUS 'HAPPY BIRTHDAY' VINYL LP OUT NOW
ORDER NOW VIA THE LABEL WEBSHOP OR BANDCAMP SITE
Nine years after we put it out on CD, i'm delighted to announce the vinyl edition is coming at long last!. It's been brought up many times over the years but now seemed the right time to actually do it. It's a one off black vinyl pressing and all being well it'll be in shops sometime during early September.
Here's what the band have to say about the album's long overdue vinyl release ...
'Happy Birthday' was Hey Colossus's 4th album, and it was originally released by Riot Season back in 2008 on CD only.
The album marked the beginning of chapter two for the band, it was the first for Riot Season, the first where the wings were spread and the band took flight. Total noise rock, 100% out there sounds. The band was a 5 piece at the time and had just completed a tour of Spain that was riddled with ups and downs but mainly full of future talk.
Having done three albums on their own label the main topic was what next? 'You gotta keep moving' is the bands mantra, still is to this day - check the three recent records on Rocket Recordings and compare them to the first records.
It was time to move away from conventional song writing and screw with the heads.
'Happy Birthday' was recorded in Dropout, South London. The only label they sent it too was Riot Season as Mainliner, Shit And Shine and Circle were doing stuff with them at that time. Riot Season said YES so the CD was released. It was the beginning of the NOISE ROCK TRILOGY (HA-HA!) all on Riot Season, 'Happy Birthday', 'Eurogrumble Vol 1' and 'RRR'.
Now, nine years later it's finally time for the vinyl version.
No tweaks.
No new mastering bullshit.
Nothing different.
Same songs, on a slab of classic black vinyl"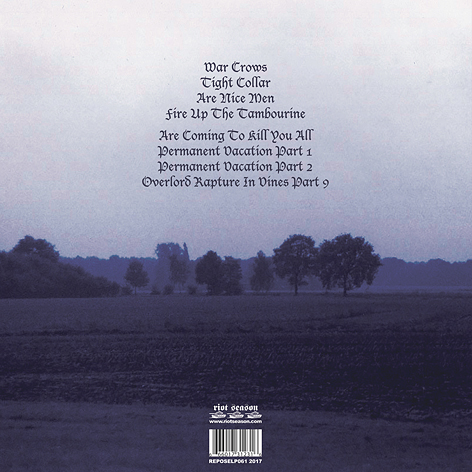 ---
EARTHLING SOCIETY 'ASCENT TO GODHEAD' LIMITED BLUE VINYL LP OUT NOW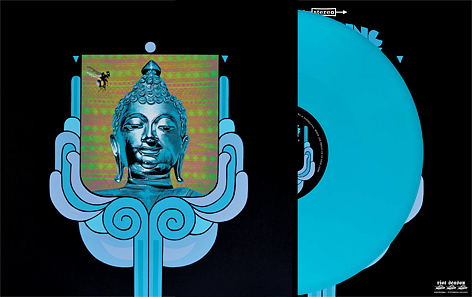 ORDER NOW VIA THE LABEL WEBSHOP OR BANDCAMP SITE (THE LIMITED LP & BONUS CDR IS NOW SOLD OUT)
There is a special edition of this LP for mail order customers only. This edition comes with a CD-R featuring a bonus album called 'Crooked Under Moonlight' which contains a further five songs and clocks in at around 40 minutes itself. The CD-R has an onbody print and comes in a plastic wallet. Please note this is a CD-R release, not a glass mastered CD. If you want this LP/CD edition make sure you pick the correct option when placing your order. The CD-R tracks will be exclusive to this pre order combo only.
EARTHLING SOCIETY
'Ascent To Godhead'
Format: Blue Vinyl LP w/ Download Code
Cat# REPOSELP060
UPC# 6 66017 31891 2
Tracklisting
Side A
Can You Levitate? (7:08)
Ascent To Godhead Part 1 (Godhead / Going For Refuge / The Celestial Mind) (16:01)
Side B
Electric Bou Saada (14:35)
Ascent To Godhead Part 2 (8:53)
Release Info
Fleetwood psychonauts return with their second album of 2017. Whereas 'Zen Bastard' was a re-imagining of ancient songs from the back catalogue, 'Ascent to Godhead' consists of brand new compositions improvised in the studio. No Hawkwind-esque generators are to be found which are synonymous with the space rock genre.
Instead we have a calamitous howl more reminiscent to the Birthday Party than to Gong. Earthling Society's unique song writing abilities remain however; where no song starts and ends the same, constantly morphing into something new. Jazz and eastern rhythms are at the forefront of 'Ascent to Godhead'. Taking inspiration from Alice Coltrane, Sun Ra, Far East Family band, Tidori Takada amongst others. This is no hippy claptrap from the sunshine playroom, it's an album that ties your brain in knots, and oozes spiritual meaning.
Also included is the long lost garage rocker 'Can You Levitate?' Recorded in 2009 and only unearthed earlier this year. Proving that earthling Society were belting this stuff out long before the current psych scene with it Elevators' call to arms and Butthole Surfers splashdown.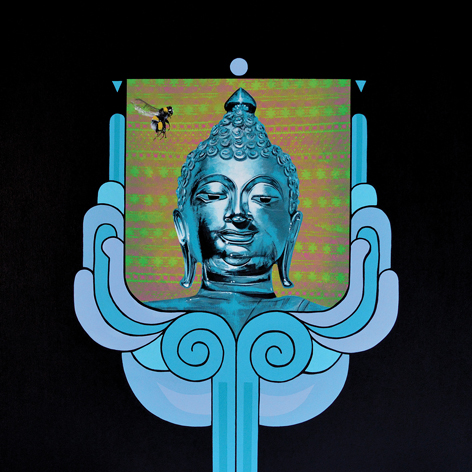 This album makes a welcome return to RS for one of the UK's foremost space/psych rock bands. Never ones to follow simple trends, 'Ascent To Godhead', like it's 2014 predecessor 'England Have My Bones' is Earthling Society's own unique take on what we largely refer to as psych rock these days. They don't do psych rock by numbers though. This album is quite the weird trip. Needs to be heard as a complete album rather than individual tracks for the best experience.
Some folks will notice the Alice Coltrane homage in the sleeve artwork, which was all hand painted for full retro effect.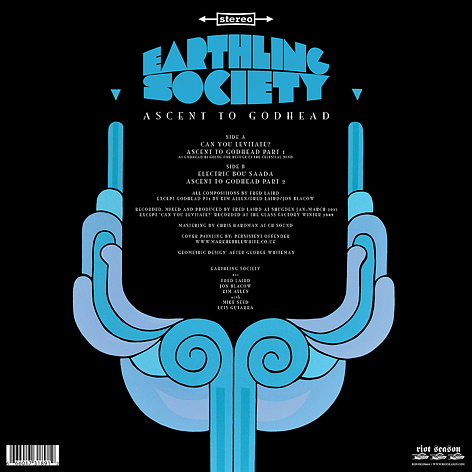 The bonus CD-R album 'Crooked Under Moonlight' which came packaged exclusively with approx 150 copies of the LP is now completely SOLD OUT. There are no current plans to make this CD-R available again either on it's own or digitally. Thanks for the support!
'Crooked Under Moonlight' Bonus CD-R Tracklisting
1. Babylon Grove (15:08)
2. Pomegranates (4:44)
3. Ritual in Bou Saada (9:51)
4. Sunshine Radiation (5:54)
5. Jerusalem Highway (5:01)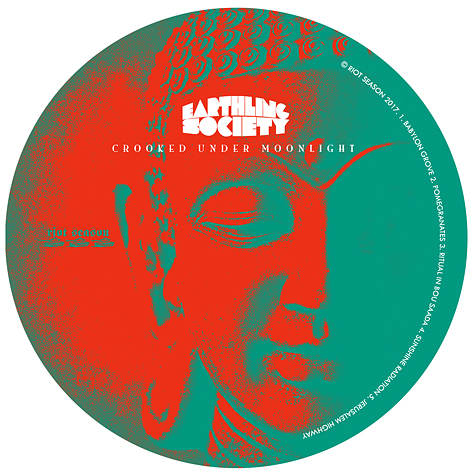 ---
USA/MEXICO 'LAREDO' LP OUT NOW
STREAM THE FULL ALBUM VIA THE QUIETUS WEBSITE HERE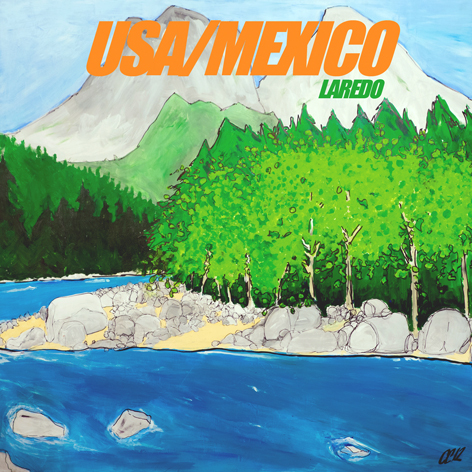 The debut release from Austin, Texas trio USA/MEXICO is ready to roll and will be in shops June 2nd. I'm covering the UK/Europe (the 12XU label are handling the USA - both editions have been cut/mastered/pressed by different folks) and there are approx 250 copies for retail pressed on leaf green translucent vinyl to go around.
The LP is now up for pre-order via the label webshop and bandcamp site. If you are in the US, you can buy direct from the 12XU label site here
For those they don't know the band consists of our old friend Craig Clouse (Shit and Shine/Todd) Nate Cross (of When Dinosaurs Ruled The Earth, Expensive Shit, Marriage) and King Coffey (Butthole Surfers) and it's a f*cking glorious noisy racket as you'd expect!
ALL MAIL ORDER COPIES ARE NOW SOLD OUT