SHIT AND SHINE 'LADYBIRD' 2022 REMASTERED DIRTY WHITE VINYL LP OUT IN AUGUST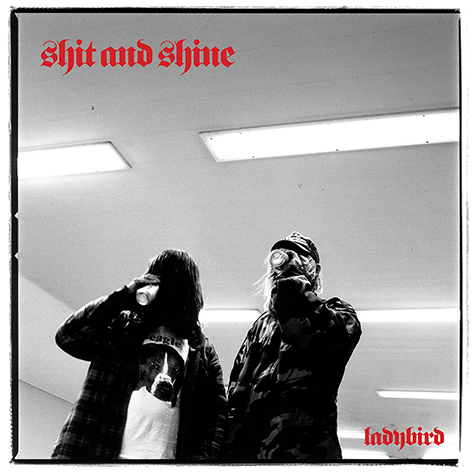 PRE ORDER VIA THE LABEL WEBSHOP OR BANDCAMP SITE
17th anniversary remaster. New sleeve artwork with photos by Steve Gullick and pressed on dirty white vinyl.
Ladybird ... one perfect heavy as fuck hypnotic riff played over and over and over and over across 2 sides of an LP.
Back when Shit And Shine formed, the idea was basically to sound like their heroes DRUNKS WITH GUNS and STRANGULATED BEATOFFS, using that same basic formula. A big dumb ass catchy riff played over and over until the joke gets old ... then keep going.
Recorded live at Southern Studios, London (fun fact: the same room where BAUHAUS recorded 'Bela Lugosi's Dead'!) in 2004 with just two basses, a snare drum, a huge cardboard box and a tiny toy Casio sa-1 keyboard (using the "airplane" sound hitting the same key over and over for 41 minutes)
Some still say it's the best thing shit and shine has ever done. I'm not arguing.
Originally released on CD, and super limited vinyl waaay back in 2005. This was Shit And Shine's second release and it sold out REAL quick.
Remastered and beefed the hell up by Craig Clouse at Shit And Shine Ranch 2022.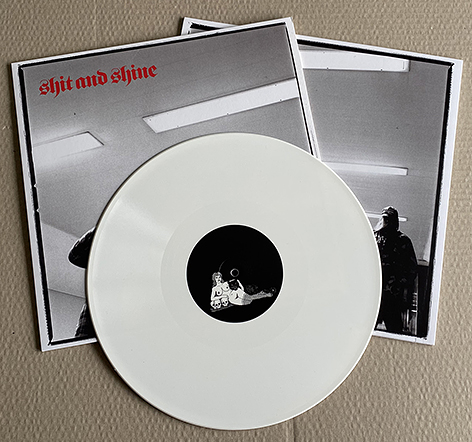 ---
ACID MOTHERS TEMPLE & THE MELTING PARAISO UFO 'MYTH OF THE LOVE ELECTRIQUE' DOUBLE VINYL (2LP SET) OUT NOW!
ORDER VIA THE LABEL WEBSHOP OR BANDCAMP SITE
Here's we go again! the second in a trilogy of 'first time on vinyl' releases from the AMT vaults. This time we have the 2006 classic 'Myth Of The Love Electrique', finally pressed on beautiful double vinyl and housed in a gatefold sleeve.
They are two variants once again (as with the recently released Pink Lady Lemonade ~ You're From Outer Space 2LP). An independent record shop exclusive 'sun yellow' edition, and a mail order only transparent curacao blue version, with an exclusive wrap around (the spine) numbered OBI strip (while stocks last)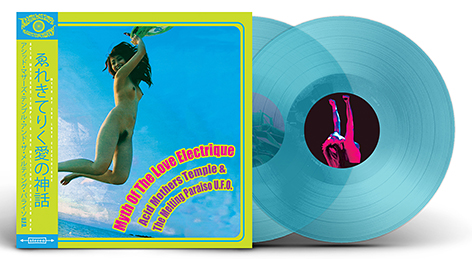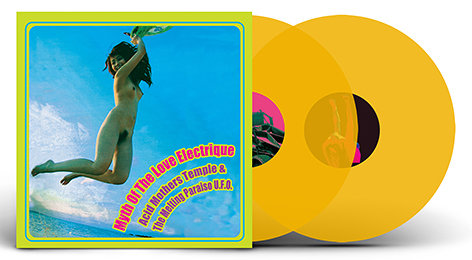 The third and last release in this trilogy will be announced next month (August) The plan then is to issue that one with an optional 'box' which will then house all three releases in this series. The box (if it happens, still working out the costs) will ONLY be available as a pre order and direct from me with the third release. The box will NOT be available on it's own or via any other shop/distro. It'll be a strictly made to order one off limited edition.
---
MIENAKUNARU 'STRATO ARCOLOGY' LP COMING THIS AUGUST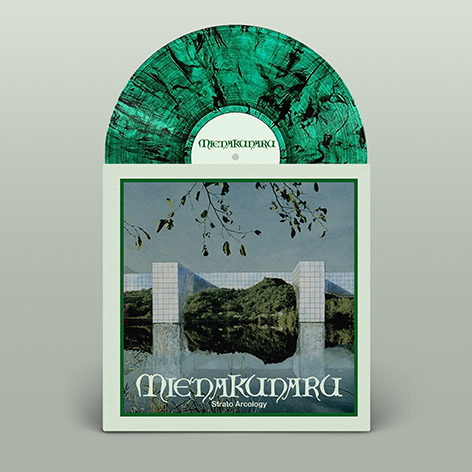 PRE ORDER VIA THE LABEL WEBSHOP OR BANDCAMP SITE

Riot Season and Echodelick Records present the third installment from the power trio Mienakunaru. Two compositions of noise rock, psychedelia, improvisation and experimentation. Inspired by strato-scraper arcologies and living within a post-nuclear megalopolis. Mienakunaru create a space punk soundscape that captures the zeitgeist of a future dystopian world!

Junzo Susuki - Guitars

, Mike Vest - Bass & Mix

& Dave Sneddon - Drums
---
ACID MOTHERS TEMPLE & THE COSMIC INFERNO 'PINK LADY LEMONADE ~ YOU'RE FROM OUTER SPACE' DOUBLE VINYL (2LP SET) OUT NOW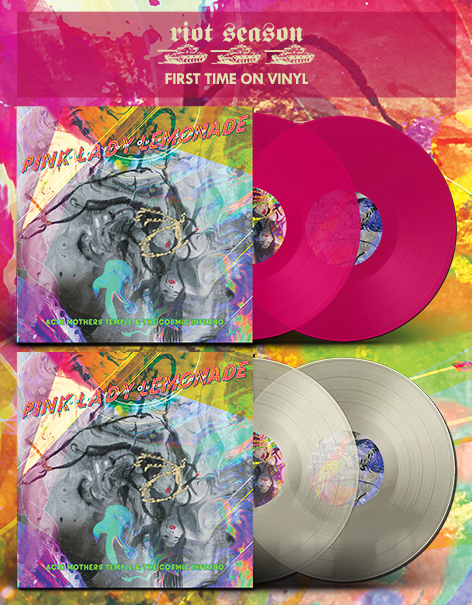 Up for pre order this coming Friday 6th May via the label webshop and bandcamp site
Thrilled to finally be getting this one out as it's long been one of my favourite AMT albums, and it sounds absolutely stellar on vinyl. I first put this out way back in 2008, as CD only album and it's been out of print ever since. So here we are, many years later with it pressed on double vinyl exactly as it was intended.
There are two variants …
A clear lemonade coloured 2xLP set, which is an independent record shop exclusive edition, and a pink lady coloured 2xLP set which is (almost) a direct from label exclusive. I say almost, because the pink lady mail order copies all come with a foldover style OBI strip, whereas the few pink vinyl copies going to a select few shops/distros I deal with direct wont.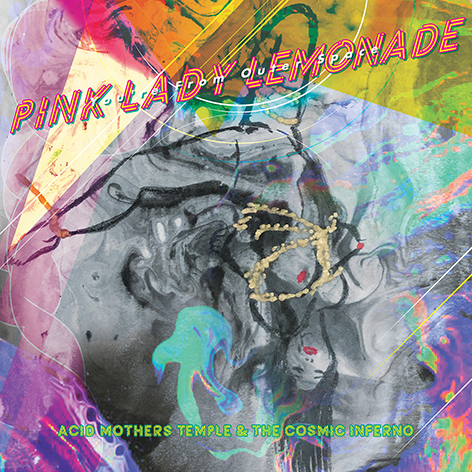 Both variants come housed in the same full colour gatefold sleeve with re-imagined artwork from the original CD issue and with extended music not on the CD version.
It'll be followed up by two more AMT double vinyl releases (on vinyl for the first time) both of which are in various stages of manufacturing already
ORDER VIA THE LABEL WEBSHOP OR BANDCAMP SITE
---
SHIT AND SHINE 'PHASE CORRECTED' PITCH BLACK VINYL LP OUT NOW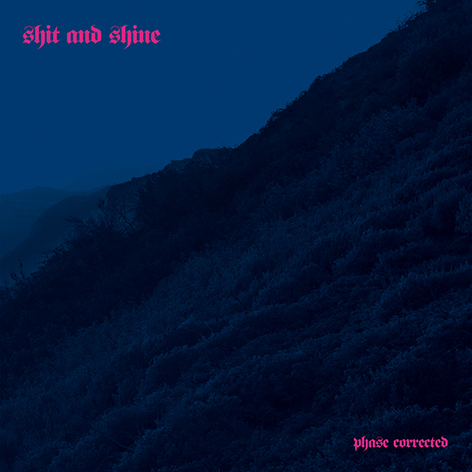 ORDER VIA THE LABEL WEBSHOP OR BANDCAMP SITE
Shit And Shine is back on home turf with Riot Season for another festering collection of filth and ooze. There will be two version of this LP, The Garrote are releasing it over in the US and i'm handling the UK/European release.
The Riot Season edition is pressed on high quality (as always) pitch black vinyl, and comes with alternative cover artwork to the US version. The Riot version also comes with a double sided colour card insert, with a black polylined inner bag and download code.
In Craig's own words ...
Raw
Brutal
Live sludge
Recorded in Austin, Texas bedrooms and kitchens during shitty lockdown.
It's fucking heavy!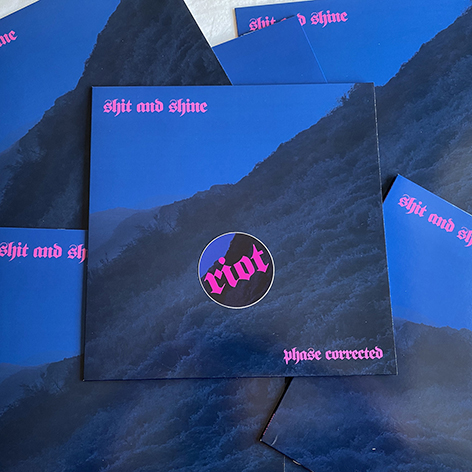 ---
GNOD R&D / WHIRLING HALL OF KNIVES 'GNOD/WHOK' VINYL 12" OUT NOW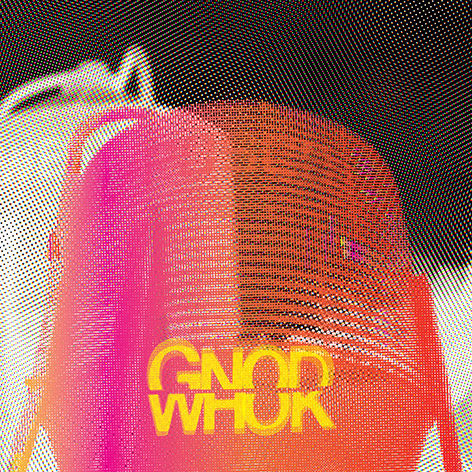 Killer split 12" alert. I can't remember the last time I put something out that was cut at 45rpm but here's a special one. GNOD R&D & Whirling Hall Of Knives both contribute two tracks to this one off pressing. All copies pressed on sunburnt orange coloured vinyl, housed in a spined glossy sleeve. Not many, dig in
ORDER VIA THE LABEL WEBSHOP OR BANDCAMP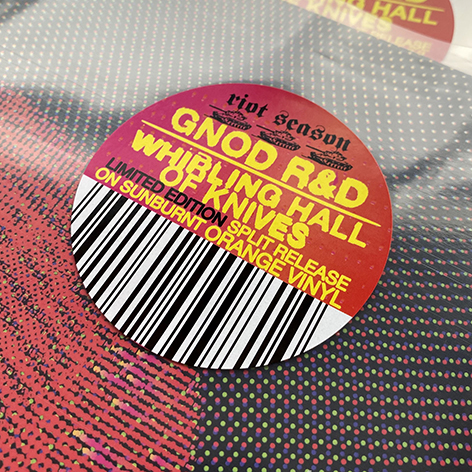 ---
WILD ROCKET 'FORMLESS ABYSS' SEAWEED GREEN VINYL LP OUT NOW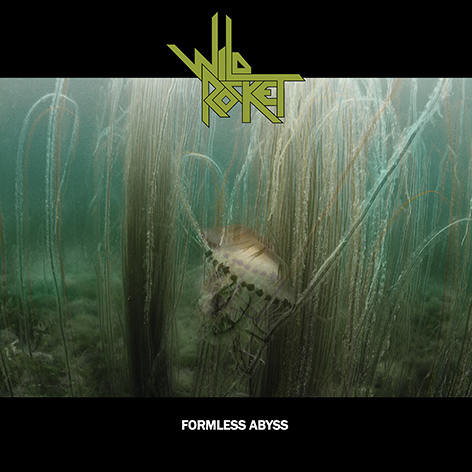 ORDER VIA THE LABEL WEBSHOP OR BANDCAMP
The second label release of 2022 will be 'Formless Abyss', the third album from Dublin's finest WILD ROCKET
FORMLESS ABYSS is WILD ROCKET's third transmission. Featuring an expanded line up with two drummers, modular synth and gong, it showcases the band's unflinching & pummelling live style. It drifts from repeated motifs to unhinged swirls of din yet remains innately infectious and surprisingly danceable.
"Heavy doomed out psych/space rock for fans of Lemmy era Hawkwind, Ufomammut, large geographical features and the ocean."
WATCH THE FORMLESS ABYSS PROMO VIDEO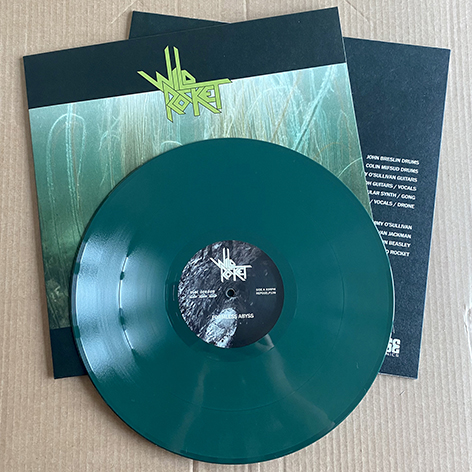 Check out the ten minute title track & album opener here
300 copies, pressed on seaweed green vinyl housed in a reverse board (means it's got a rough rather than smooth finish to it) with a download code and polylined inner bag
There's also a version with a bonus CD-R featuring the whole album as a combo deal, and a standalone CD-R for those who don't buy vinyl
The band play an album launch gig in Dublin on March 26th at Bello Bar / Lower Deck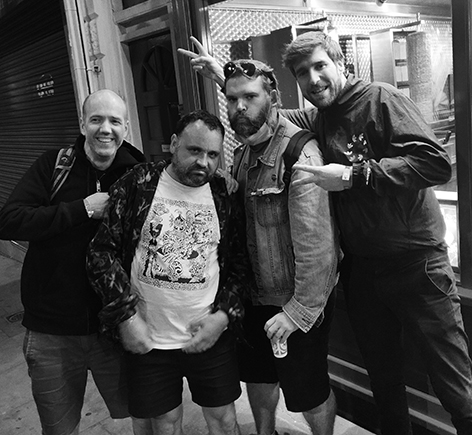 ---
KEVIN 'AFTERMATH' TRANSPARENT GREEN VINYL LP OUT MARCH 18TH
PRE ORDER VIA THE LABEL WEBSHOP OR BANDCAMP
The first label release of 2022 will be 'Aftermath', the debut album by Japanese band Kevin
I've worked with quite a few Japanese bands over the years, and this lot are another welcome addition to the RS family
They have a strong Krautrock vibe going on along with the usual psych tendencies.
Check out (and download if you wish) album track 'Yellow Desert' here
300 copies, pressed on gorgeous transparent green vinyl housed in a full colour laminated sleeve with a download code and polylined inner bag
There's also a version with a bonus CD-R featuring 2 bonus live tracks not on the LP and a standalone CD-R for those who don't buy vinyl
WATCH THE VIDEO FOR 'RUINS' BELOW
---
DOPE PURPLE 'GRATEFUL END' LP REPRESS IN STOCK NOW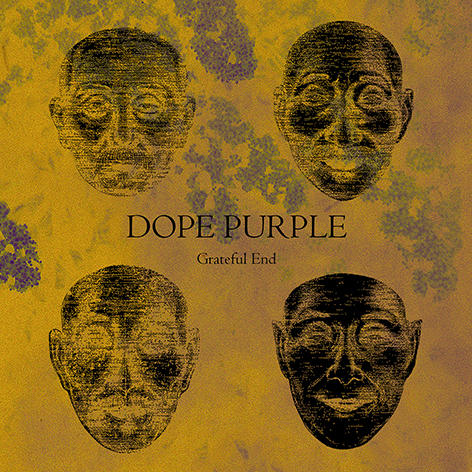 More good news ... the much requested repress of the Dope Purple 'Grateful End ' LP is here and ready to roll. I have exactly 230 copies to cover all my own mail order, shop & distro needs. So don't be shy to get in quick x
This time the LP has been totally recut and pressed over in Italy at Mother Tongue. It's pressed on transparent 'lavender' coloured vinyl and comes with the same sleeve, download code and a black polylined inner bag. Looks, and more importantly sounds SWEEEEETTTT!
ORDER VIA THE LABEL WEBSHOP OR BANDCAMP