CHECK OUT THE DEBUT VIDEO FROM HIBUSHIBIRE
The good folks over at The Quietus have just premiered the debut video from our new Japanese signings Hibushibire over on their website. The track 'Trepanation Breakdown' features on the bands debut album 'Freak Out Orgasm!' which is released on March 3rd, Vinyl, Tape and Download. Click on the image below to be taken to the article/video
http://thequietus.com/articles/21801-new-hibushibire
HIBUSHIBIRE 'FREAK OUT ORGASM!' COMING SOON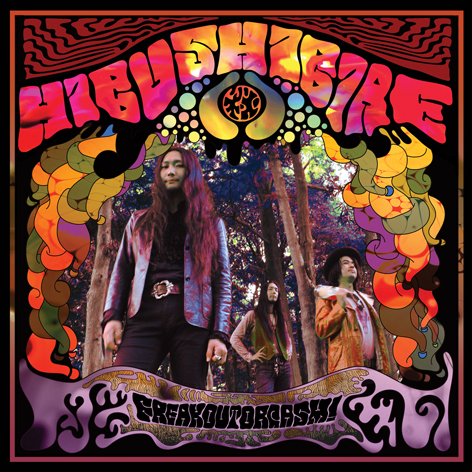 PRE ORDER NOW VIA THE WEBSHOP OR BANDCAMP
March 3rd sees the release of the debut album by soon to be new Japanese underground heroes HIBUSHIBIRE. The album will be released on vinyl (magenta coloured / 500 copies) and on cassette via sister label Swap Meat (75 copies). HIBUSHIBIRE are an Osaka based Japanese hard psychedelic freak out rock band. The band was formed by guitarist Chang Chang and bassist 821 as a improvisation jam rock band in 2012, the present line-up has been in place since 2015
The present members are
Chang Chang (freak out Guitar/Vocal) who makes shred guitar his strong point and is given the nickname Psychedelic young nobleman
821 (freak out Bass/Chorus) who is playing an active part by various bands
Ryu Matsumoto (freak out Drums) who play with a large number of domestic and foreign musicians as improvisation drummer.
The band which consists of a member with many carriers, and their musical style changed to hard psychedelic rock accompanied by several times of members change. The large portion of the HIBUSHIBIRE's musicality is influenced by 60's hard rock, 70's progressive rock and additionally various psychedelic music, and they are pursuing original music committed to be ROCK and PSYCHEDELIC.
HIBUSHIBIRE were recently dubbed the "Advance party of a next generation psychedelic rock band" by Japanese freak out guitar guru Kawabata Makoto of Acid Mothers Temple, Mainliner etc
Freak Out Orgasm! is first studio album by HIBUSHIBIRE in their 4th year.
They had chance to record studio album during 4 years, several times, but they could not because of member change etc
The 'Freak Out Orgasm!' album was recorded in just one day at Helluva Lounge (their home ground venue), and it was overdubbed with folk instruments such as Zurna, Santur, and an electronic sound of synthesizer in order to make more psychedelic.
It was mixed by producer Kawabata Makoto of Acid Mothers Temple at his mountain top studio temple in Osaka. It became more psychedelic and exciting by making him a producer. When the show, they play songs with interplay, so it is often played long length. Tracks that are included in the album are the shortest version. 'Deep Throat River Holy Mountain High' is representative song of HIBUSHIBIRE, and the band often play that various versions. 'Freak Out Orgasm!' is the album just like a business card for the rock scene around the world to HIBUSHIBIRE. However, it might be not limited to that.
The band have many musical influences, amongst them being Acid Mothers Temple / High Rise / Mainliner / Blue Cheer / Cactus / Captain Beefheart / Comets On Fire / Frank Zappa / Funkadelic / Gong / Grand Funk Railroad / Hawkwind / King Crimson / Mountain / Sun City Girls / Sir Load Baltimore / Trad Gras Och Stenar / Ash Ra Tempel / CAN / Black Sabbath etc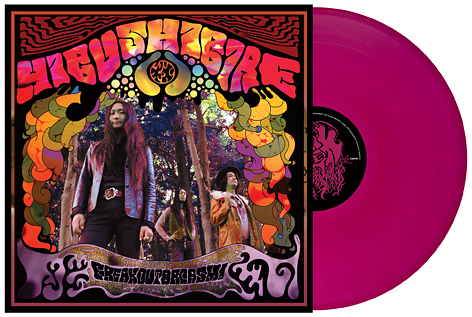 HIBUSHIBIRE plan to tour the UK for the first time during 2017. Feel free to get in touch if you want to come to a show.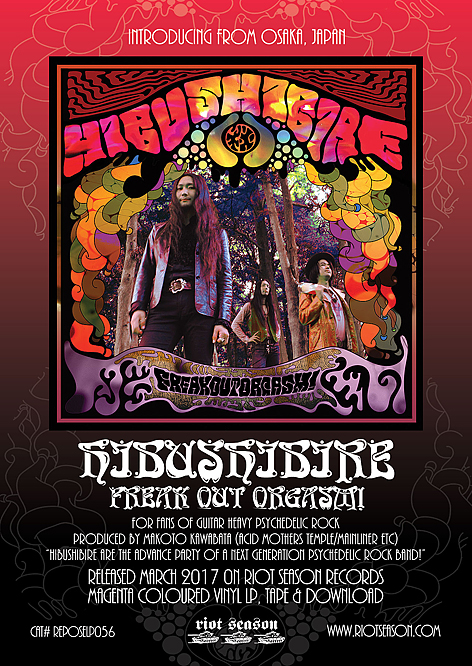 ---
BLOWN OUT 'SUPERIOR VENUS' COMING SOON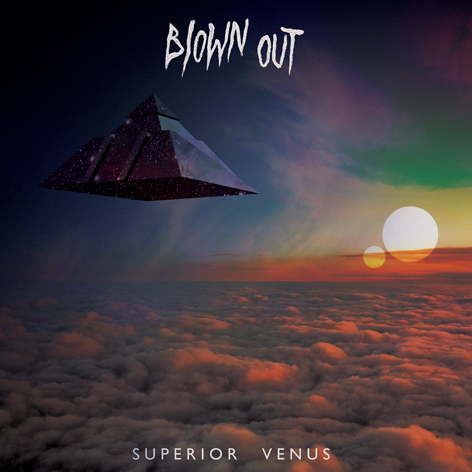 PRE ORDER NOW VIA THE WEBSHOP OR BANDCAMP
While we're all still recovering from last September's epic (and now sold out) 'New Cruiser' album, Newcastle finest space explorers BLOWN OUT have been busy crafting away their follow up effort 'Superior Venus'.
The album is scheduled for release on March 24th on neon orange vinyl (500 copies) and a limited run tape on sister label Swap Meat (75 copies) and once again consists of two long head expanding psych outs. You know by now what BLOWN OUT are all about ... and once again it's completely fuckin' epic.
Protector Of Kings, Ejected Comet, The Reversing Earth, The Opaque Dream, Superior Venus.
'.. the Sun rose contrary to his wont; twice he rose where he now sets, and twice he set where he now rises ..'
Telepathic Rhythms collide with High Mindstream Waste Guitar.
Heavy, melodic, destroying the whole universe in your brain.
Power Trio Powerdrive Psychedelic Rock.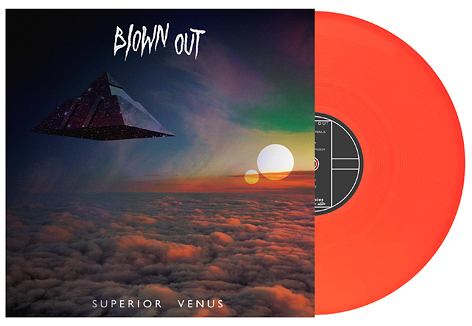 CHECK OUT THE TEASER VIDEO BELOW
The band will be touring a lot this year, and the first UK dates to support the album have been announced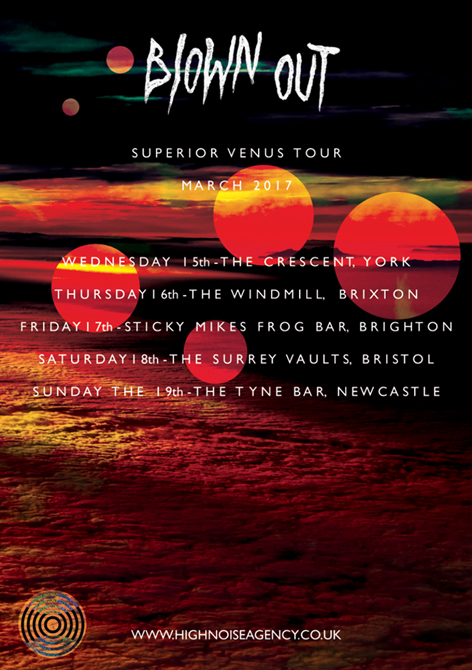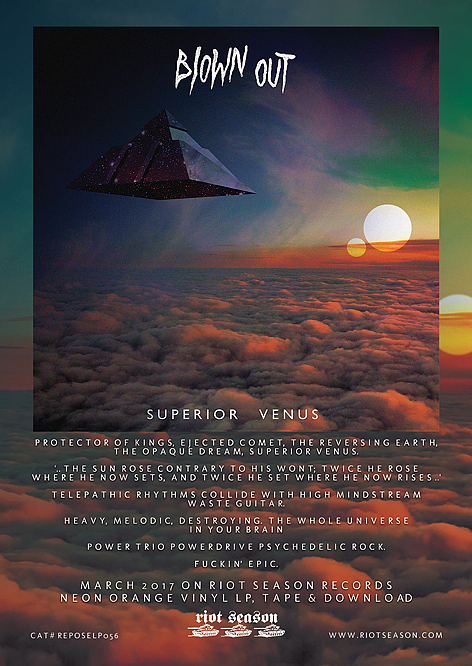 ---
KRAUSE '2AM THOUGHTS' OUT NOW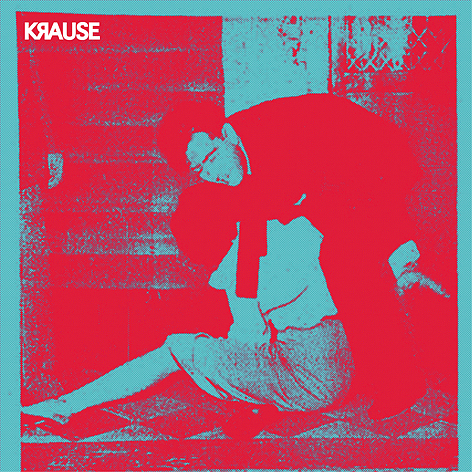 ORDER NOW VIA THE WEBSHOP OR BANDCAMP
CHECK OUT THE ALBUM TEASER VIDEO BELOW
Check out the album in full now via our good friends over at Echoes And Dust
The first release of 2017 will be the debut album by Greek band Krause. Available on limited run vinyl and download, the album '2am Thoughts' will be released on limited edition vinyl LP with download code on February 3rd 2017. It's a real kick up the arse 90's style noise rock fest. Until then check out the three track album sampler below.
Krause is the late unwanted child that sprung from the loins of the Athenian underground. As any child of such fate, at the end of 2015 they amassed their collective contempt for this world and gave it back to it with their debut LP "2AM THOUGHTS", that is to be released as a collaboration between Riot Season (for EU & the world) and 3 Shades of Black (for Greece) in late January '17. "2AM THOUGHTS" will also be presented in its entirety soon after its release in a very weird night with equally esteemed guests.
Even though the band are veterans of various scenes and genres, with active and past members of VULNUS, Cut off, Rita Mosss, Casual Nun, Progress of Inhumanity, Dusteroid and Straighthate, Krause was formed with the intention of playing 90s-inspired aggressive and dirty noise rock in the vein of AmRep bands like Unsane, Helmet, Today is the Day, Cherubs and more, something that none of them had done before but have long been huge fans of.
It's Christmas time and there is bad news to share. It was officially announced yesterday that our old chums Bad Guys have come to an end. I'd had a whiff of the announcement last week but it's still a shock to the system. You can read the bands statement below so I wont go over the details involved. What I will say however is it's been a privilige to work with them on two KILLER albums over the last three years.
I always expected them to go onto bigger and better things with a more established rock/metal label pumping some funds into their quest to save us from dreary metal. Alas, for whatever reason it never happened. How, or why this countries rock/metal press didn't get behind them and champion their work shall forever baffle me.
But, if nothing else they leave behind two great albums, two great videos and a truckful of amazing live shows across the UK, Europe and most recently Canada. And for that we salute them. The British metal scene will not see their like again i'm sure. Chance missed you press fuckers!
You have one last chance to catch them live on February 4th next year. You can find all the relevant details here. If you can make it, you really should
"The problem with Bad Guys is, they never last, they always have to die, most often horribly or creatively exiled like in Superman II.
So it is with sadness we announce Stuart, singer, original member and brother's time has come to an end. He has other things to say in different ways in different formats in other places. Replacing someone like Stu is nigh on impossible so Pj, Dave and Tamas will continue in another project but it will not be Bad Guys.
It was actually 7 years yesterday when we did one of our first flash gigs at the Nightmare before christmas ATP in Minehead. We were drunk, uninvited, un-able to play with hardly any songs, it seemed highly unlikely then we'd turn into the polished outfit you see today with 2 albums and hundreds of gigs in 15 countries under our belt, some of them even paid! Not bad for a joke band eh?
Stuart will of course be remembered for songs about prostitutes or stolen Tonka trucks but he was also a soft bastard who often sung about love and death shouting "LOVE IS EVERYTHING" ad nausuem at the end of Reaper.
It is in this spirit that Bad Guys dying act will be one of altruism and good will. Come and join us for a final debauched party at the Moth Club in Hackney on the 4th Feb. All proceeds go to charity. We've enlisted some of our closest friends, bands and promoters that have been there along the way to help us make this a truly depraved event. There will also be a very limited edition release of some new songs we are managing to record before Stuart drifts off into the horizon. Come and celebrate this beautiful, silly mans contribution to music and our lives.
When it comes your time to look the reaper in the eye
And see your true reflection for the first time in your life
Put up a damn good fight and I'll lay myself down to rest motherfucker