BLOWN OUT 'SUN ROT' LIMITED VINYL LP INCOMING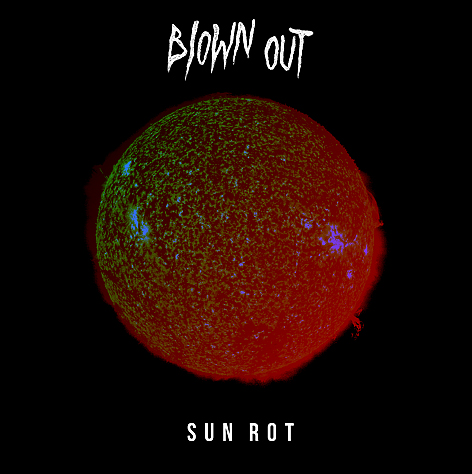 PRE ORDER NOW VIA THE LABEL WEBSHOP OR BANDCAMP SITE
July 2014 was my first encounter with BLOWN OUT label wise.
That's when sister label, Swap Meat Records put out the bands debut physical release 'Sun Rot' as a limited run tape. That quickly sold out and two furthers runs were made and also sold out.
Since then, we've released a further four Blown Out releases on Riot Season. Drifting Way Out Between Suns (2014), New Cruiser (2016), Superior Venus (2017) and just last week In Search Of Highs Volume 1 (2018).
So what better thing to do next than go back to where it all began and release 'Sun Rot' on wax at long last. 'Sun Rot' was recorded to tape and was very lo-fi in nature. We've rescued the original tapes and have tweaked them for vinyl ever so slightly but it very much remains the lo-fi classic it once was.
It's off at the pressing plant now, getting cut/mastered and once we've okayed the test pressings it'll be pressed up in a limited one off run of 500 copies on space black vinyl. The artwork has been re imagined by the original cover artist, and long time Blown Out artwork collaborator Anthony Downie - Illustrations and it looks sweet.
The expected 'shop' release date for this LP is now June 8th. Please stay tuned for updates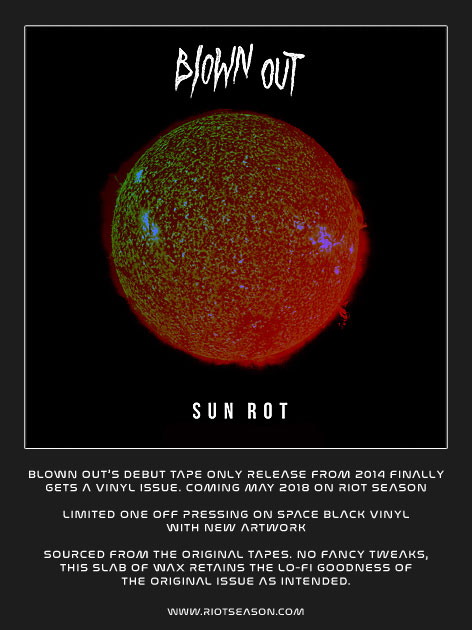 ---
HIBUSHIBIRE FREAK OUT ORGASM UK TOUR IS DONE
So, the first Hibushibire UK tour is done.
HUGE thanks to all that made it happen. The band, the booking agent, the promoters, the driver and of course the crowds in Manchester, York, Todmorden, Birmingham, Nottingham, Newcastle and London.
If you went along to a show, give yourselves a big pat on the back. Thanks for showing them your support.
Let's hope they come back to the UK again soon!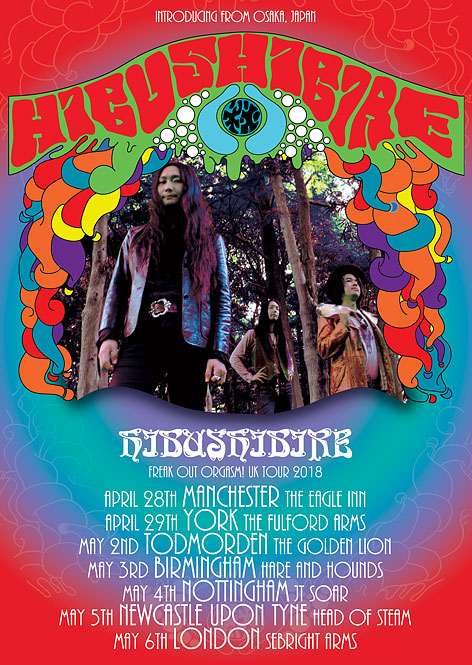 FREAK OUT ORGASM! PURPLE VINYL REPRESS OUT NOW. AVAILABLE DIRECT AND IN RECORD SHOPS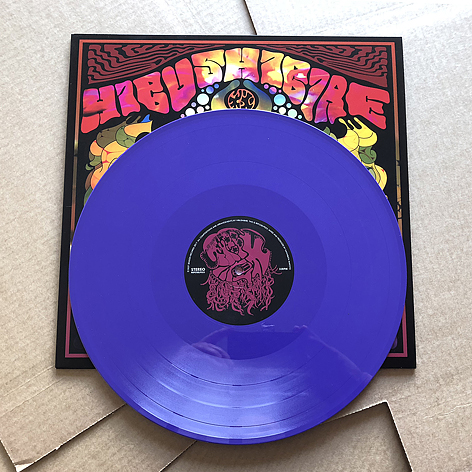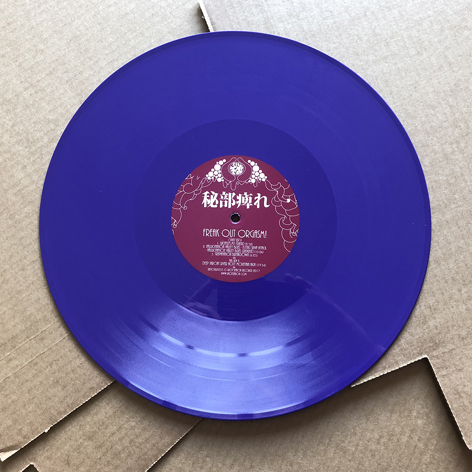 ---
HENRY BLACKER 'THE MAKING OF JUNIOR BONNER' LP OUT NOW. ORDER NOW VIA THE LABEL WEBSHOP OR BANDCAMP SITE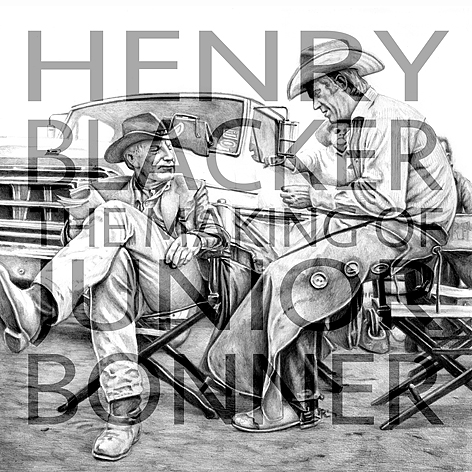 HENRY BLACKER return with their third album 'The Making Of Junior Bonner' on April 13th. The follow up to 2013's Hungry Dogs Will Eat Dirty Puddings and 2015's Summer Tombs will once again be released on Riot Season on vinyl and as a limited run cassette on sister label Swap Meat Records.
Henry Blacker formed because there's nothing to do in Somerset. Henry Blacker formed because the other band they do (Hey Colossus) rehearse in London and they wanted a band they didn't need to travel the width of the country to jam with.
This nine song 40 minute record lyrically covers the downtrodden, shaking them with lysergically gloopy riffs of both the upbeat and downbeat nature. it is perfectly suited for 30 people in a bar having a night of pints. Or a packed venue in some exotic hot spot full of characters having a night of white wines. Or would sit nicely sound tracking a person at home secretly having a night of cans alone, drowning their misery under the weight of an 8 pack of European strength lager.
Inspiration comes from all the desert rock bands and angular punk rock bands that always get listed on these things, you can imagine. Bands that list bands on these things that they want you to think they sound like are ridiculous. They did recently get included on a recent Bandcamp piece: 'Top Ten UK Noiserock bands', but that list didn't include Drunk In Hell so it's not to be trusted.
This record was recorded in Bristol and Barton St David by Ben Turner. Look up Barton St David, it's in the middle of nowhere and it's really lovely. It's also where HB rehearse. It's got it all, and biscuits on top.
Henry Blacker will be touring here and mainland Europe to support the album from April onwards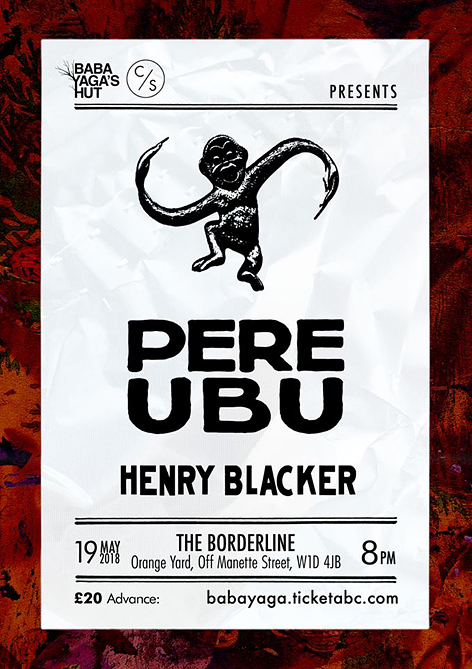 ---
COMACOZER / BLOWN OUT 'IN SEARCH OF HIGHS VOLUME 1' LP OUT NOW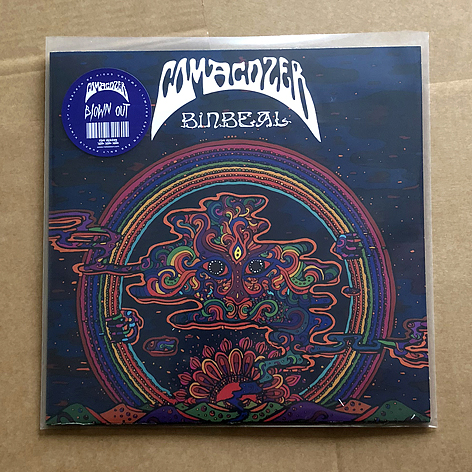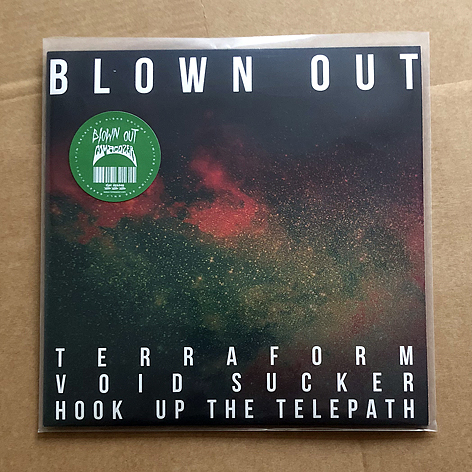 The first slab in a possible new split series titled 'In Search Of Highs'
Both the bands here are instrumental trio's, BLOWN OUT (UK) & COMACOZER (Australia) are interlinked by history and their shared love of sonic psych explorations and both are here for Phase 1 of this cosmic experience.
You will no doubt already know the two bands gracing this first slab of wax. They're from worlds apart, geographically that is, but musically are very much on the same plain.
Both bands have multiple releases behind them, and this one is sure to pick them up new fans aplenty.
Blown Out deliver three relatively short (for them) blasts, channelling their inner Stooges / Marble Sheep coming on like grand funk space lords. Three tracks of groove sonics and head changes.
Comacozer go the opposite route and slide in with another of their trademark epic trips, that sucks everything around it into it's own cosmic gloop.
There will be 500 copies available. Half pressed on green wax and half on purple. Take your pick, or pick both.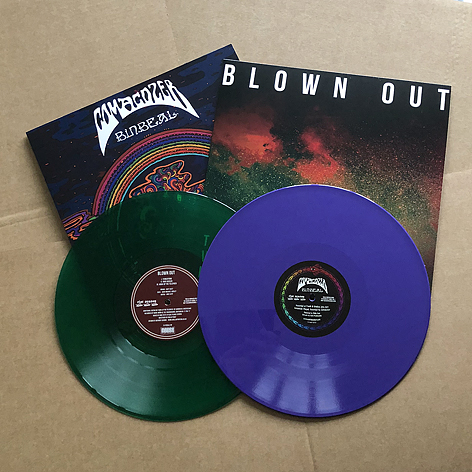 ---
HEY COLOSSUS 'RRR' EXPANDED VINYL 2XLP OUT NOW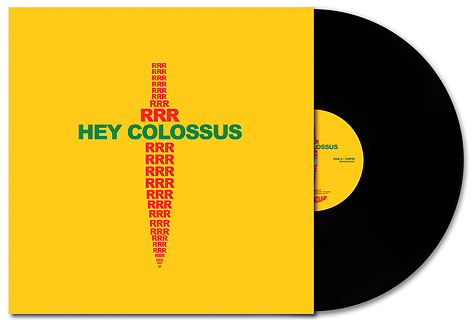 After much deliberation over the last few years, we (myself and the band) have decided the time is right to finally reissue 'RRR' on vinyl. As you'll probably know the original vinyl run was super limited and super hard work to do. Each of the original 200 copies came in individually painted sleeves, which took the band and artist Chav something like three months to complete .. a true labour of love!. Anyway, they sold out straight away and since then (2011) it's been unavailble. So here it is again, but this time it's a DOUBLE VINYL!
The original, remastered/re-cut LP comes with a bonus LP full of unused RRR session tunes. There are 400 for the world, all pressed on classic black vinyl and housed in a fat spined sleeve with double sided insert. There will be NO REPRESS
The intended shop release date is early March (will confirm soon)
ORDER NOW VIA THE LABEL WEBSHOP OR BANDCAMP SITE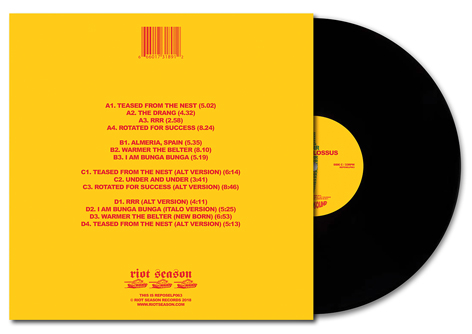 ---
ORCHESTRA OF CONSTANT DISTRESS 'DISTRESS TEST' VINYL LP OUT NOW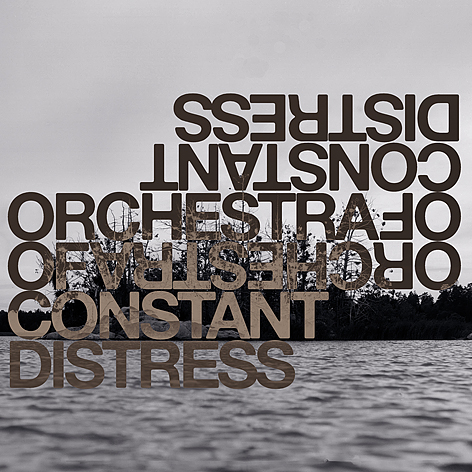 Noise fans REJOICE as we welcome ORCHESTRA OF CONSTANT DISTRESS to our little world.
ORCHESTRA OF CONSTANT DISTRESS are something of a Swedish super-group featuring Joachim Nordwall (The Skull Defekts, iDEAL Recordings), Anders Bryngelsson (Brainbombs, No Balls), Henrik Rylander (The Skull Defekts, Union Carbide Productions) and Henrik Andersson.
'Distress Test' is their second album following 2017's self titled debut on 8mm Records and will be released officially on February 23rd. It's being pressed now so we should have no delays (fingers crossed)
The LP is limited to 300 copies in total pressed on classic black vinyl, and i have just over 200 for my own needs (mail order and distro/shops etc) As with all RS releases, it's housed in a sturdy 350gsm printed card sleeve with black inner and download code.
Musically this is harsh, relentless, pummeling noise rock (for want of a shitty genre tag). This short quote is from a review of their debut album and i think it nails it perfectly ...
"JUST WHEN YOU THINK SOMETHING IS ABOUT TO HAPPEN, IT DOESN'T."
It may be called 'Distress Test' but it could also be called 'Endurance Test'. F*** yeah!
As a bonus, the band have recorded another albums worth of stuff called 'Abandon', and it'll be available as an optional cassette only release with the LP. I have exactly 50 copies of the tape (which is technically on sister label SWAP MEAT, CAT# SMR16) and they will all be offered as a package with the LP for starters. I'll see how they go and if any are left i'll consider making them available on their own in due course.
---
FAMILIA DE LOBOS 'FAMILIA DE LOBOS' WHITE VINYL LP OUT NOW
The first RS release of 2018 will be the self titled debut album from Argentinean's Familia De Lobos (Family Of Wolves). Once again, i'm happy to say it's something a bit different. It's clearly got the hallmarks of psychedelic rock, but there's a lot more going on than just that.
There are 300 copies being pressed, all on gorgeous snow white vinyl, housed in a 350gsm printed reverse board card sleeve. I only have 180 copies for the label itself, so make sure you get in quick if you want one.
You can check out the opening song and pre-order copies now via the webshop and bandcamp site.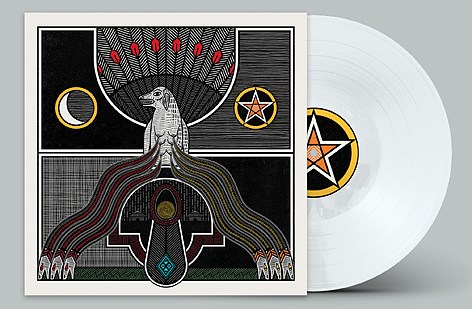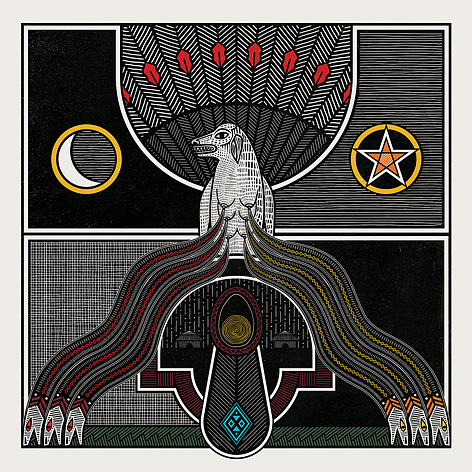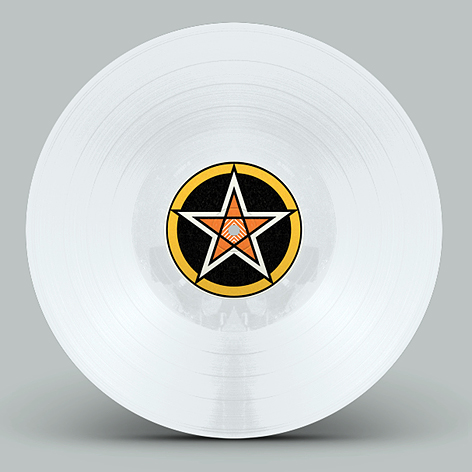 ---
PERHAPS 'V' VINYL LP OUT NOW
The fifth album by Perhaps is a complete trip of an album and out now.
It's definitely one that's beyond hard to pigeonhole and one that really needs to be sat and listened to in all it's 36 minutes of weird and wonderful glory. The LP is limited to 300 copies pressed on classic black vinyl with a wrap around style OBI strip. As a bonus, you can also get hold of a special edition with a bonus CD-R, 'V:Redux' which contains a completely different version of the album. I have exactly 75 of those LP/CD-R editions to go around so snap one up quick if it takes your fancy, There wont be anymore once they're gone.
"You are an explorer, and you represent our species, and the greatest good you can do is to bring back a new idea, because our world is endangered by the absence of good ideas. Our world is in crisis because of the absence of consciousness."
Terence McKenna
About the band/album :
Odd disturbances are about. Yes, definitely odd. Deep, carnal rumblings akin to the kind one only feels in times of great danger, or great reverence. The kind of hyper-intense inter-environmental buzzing that drives men to kill for no reason they can feverishly describe at a later period when the buzzing finally ceases, and their sanity returns with the cold, wet realization of the deeds they committed with their own god-given hands.
PERHAPS came into existence at the hands of Jim Haney at the Berklee College of Music in 2012. 'V' is their fifth release, the previous 4 being self released gaining infamy amongst listeners, and notably collaborating with Makoto Kawabata (Acid Mothers Temple), Cotton Casino (Acid Mothers Temple), Tabata Mitsuru (Acid Mothers Temple), Kenneth Topham (Giraffes Giraffes), Man Man (Bryan Murphy), Grass Is Green / Speedy Ortiz (Devin McKnight), Ben Talmi (Art Decade / Ben Talmi solo), Damo Suzuki (Can) etc.
As Perhaps' discography grew, stories of the group's incredibly unorthodox and experimental methods of composition and recording began to emerge.
With 'V', the band's fifth release, now finished and impending release; it appears as if their approach to recording and composition has changed very little by means of mystical influence and general mischief. The months in which the recording of 'V' took place was certainly interesting, rumours began to emerge of the band's presence in the Himalayan mountains, presumably for the gargantuan natural acoustics Haney has notably mentioned as a key to Perhaps' recording process. While it is not entirely certain whether or not the group remained in the Himalayas for the entire length of the 'V' recording endeavour, a certain cult-like attraction to seek their whereabouts became favourable amongst some diehards.
The few who seemed to succeed on the trip returned with contrasting results. Those who were lucky returned in a perplexing state of enlightenment, divulging stories of mountains speaking great cosmic secrets, while others returned temporarily blind, or not at all. However, now that the album is finished there is little left to do but go along for the ride; And while complacency seems the easiest way to approach the unapproachable, the daunting question still stands: How far did they go this time? We've all felt it a little bit. Whether it be merely an uneasy feeling, or a full blown psychotic breakdown, one definite thing is for certain: "V" is done, and it's a doozy. No use for cardio or keto in preparation for this one, just light some incense, pour a Chivas, and buckle up. Or don't, it won't matter.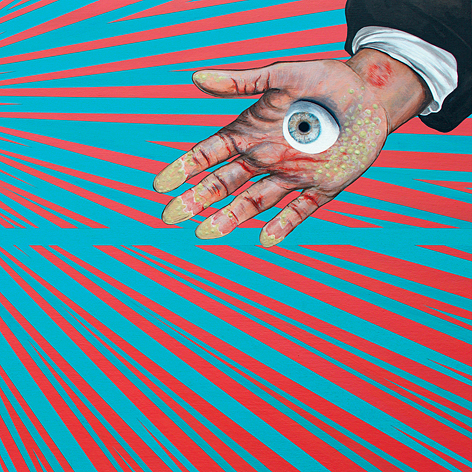 ---
THE COSMIC DEAD 'PSYCH IS DEAD' BLACK VINYL REPRESS IN STOCK NOW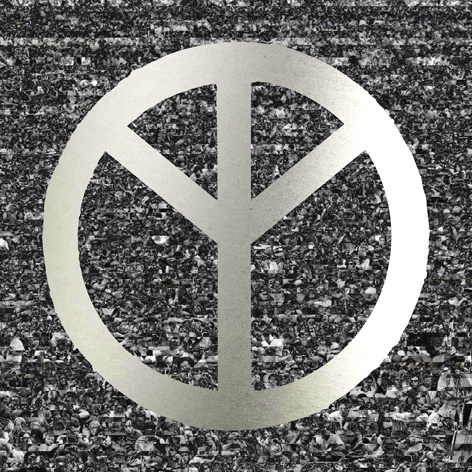 Psych Is Repressed!

As promised for what seems like an age now, The Cosmic Dead​ 'Psych Is Dead' LP has now been repressed. I will start shipping out mail order copies week beginning September 4th. The sleeve artwork has been altered slightly from the first press, and now has some added metallic silver ink features that make it stand out a bit more. The sleeve has been printed on 350gsm reverse board as well and looks well tasty. All copies come with the same double sided insert as the white/silver editions and a download code.
There is also a limited mail order only combo deal packaged with a live CD-R recorded on the bands recent European tour. It's a killer little recording and comes in a printed slipcase sleeve. There aren't too many of these, approx 100 up for grabs, and another 50 on their own for those folks that already have the LP and don't want to fork out for another copy.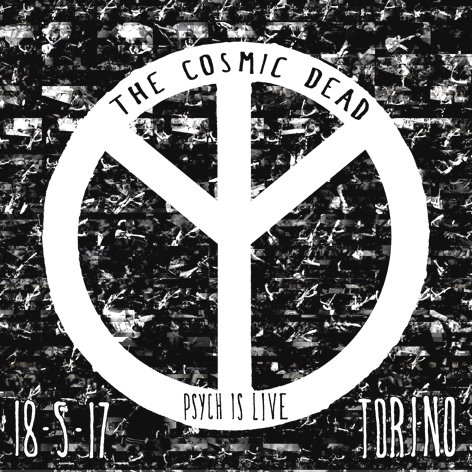 ---
HEY COLOSSUS 'HAPPY BIRTHDAY' VINYL LP OUT NOW
Nine years after we put it out on CD, i'm delighted to announce the vinyl edition is coming at long last!. It's been brought up many times over the years but now seemed the right time to actually do it. It's a one off black vinyl pressing and all being well it'll be in shops sometime during early September.
Here's what the band have to say about the album's long overdue vinyl release ...
'Happy Birthday' was Hey Colossus's 4th album, and it was originally released by Riot Season back in 2008 on CD only.
The album marked the beginning of chapter two for the band, it was the first for Riot Season, the first where the wings were spread and the band took flight. Total noise rock, 100% out there sounds. The band was a 5 piece at the time and had just completed a tour of Spain that was riddled with ups and downs but mainly full of future talk.
Having done three albums on their own label the main topic was what next? 'You gotta keep moving' is the bands mantra, still is to this day - check the three recent records on Rocket Recordings and compare them to the first records.
It was time to move away from conventional song writing and screw with the heads.
'Happy Birthday' was recorded in Dropout, South London. The only label they sent it too was Riot Season as Mainliner, Shit And Shine and Circle were doing stuff with them at that time. Riot Season said YES so the CD was released. It was the beginning of the NOISE ROCK TRILOGY (HA-HA!) all on Riot Season, 'Happy Birthday', 'Eurogrumble Vol 1' and 'RRR'.
Now, nine years later it's finally time for the vinyl version.
No tweaks.
No new mastering bullshit.
Nothing different.
Same songs, on a slab of classic black vinyl"