USA/MEXICO 'MATAMOROS' LP COMING MARCH 2019
Rejoice! the second album from Austin's USA/Mexico is at the pressing plant for March 22nd release. As with their 2017 debut 'Laredo' i will be handling the UK/European release with 12XU handling North America.
Blurb ..
As a young person I frequently heard tales that high-end stereo shops used Pink Floyd's 'Dark Side Of The Moon' as a demonstration disc, in order to fully document the prowess of their impossibly-expensive wares.
I rarely frequented any of these establishments but always took these stories on faith. I'm no audio guru, but it seems to me that someone attempting to do the same thing in 2019 could do a whole lot worse than adopting USA/Mexico's long-awaited 2nd album, 'Matamoros' for similar purposes. The trio's first album 2017's 'Laredo' might've been a worthy candidate for a test-spin in the Bang & Olufsen showroom, but the successor is the sort of record that really makes if you're the sort of person who can appreciate the BACKES MÜLLER BM 100 loudspeaker (list price $500,000.00 USD)
Once you're comfortably settled in, you'll find that the all-star team of guitarist Craig Clouse (Shit & Shine) drummer King Coffey (Butthole Surfers) and Nate Cross (Marriage, When Dinosaurs Ruled The Earth) have done everything possible to help you expand your sonic palette — some might say they've even done too much! Either way, these guys are as unselfish as they are loud. Or perhaps they're as selfish as they're quiet — i do hope you'll agree their motives are less important than the results, and in this instance, those results are nothing less than a staggering sensory overload.
George Dishner (Spray Paint) and Kevin Whitley (Cherubs — on a rendition of his band's "Shoofly", as previously heard on 1992's 'Icing') make cameos. The entire affair was engineered by budding genius Ian Runndell (he of every other great record recorded in Austin) and is available via the 12XU and Riot Season record labels in North American and UK/Europe respectively.
PRE ORDER NOW VIA THE LABEL WEBSHOP OR BANDCAMP SITE
---
KUNGENS MÄN 'CHEF' LP COMING FEBRUARY 2019
I'm beyond stoked to announce the next Kungens Man album 'Chef', is coming out on Riot Season in mid February. I assume most of you know of them already, if not i STRONGLY suggest you check out their previous work on the excellent Adansonia Records out of Sweden. This is some top level shit!
READ A NEW KUNGENS INTERVIEW WITH IT'S PSYCHEDELIC BABY MAGAZINE HERE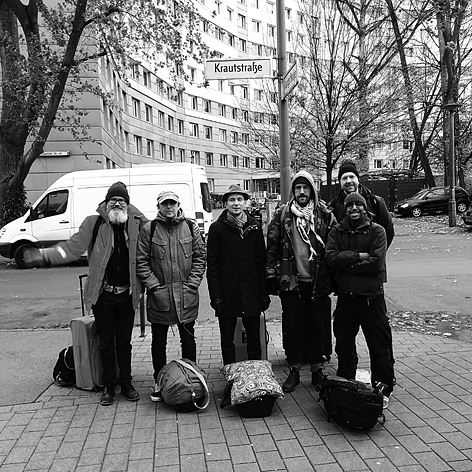 Kungens Män from Stockholm, Sweden has been around as a musical unit since 2012. The roots as friends go way back though. Noises, impulses, fuck ups and improvised jams have been recorded since day one and some of them have been put out on record. This is the first one on Riot Season Records.

While the previous album Fuzz på svenska on the German label Adansonia Records was somewhat jazzy and pretty introverted, this new one CHEF is more rock and to the point, but still in the exploring, heady way typical of Kungens Män. Oh, CHEF doesn't have anything to do with cooking - it means boss or chief in Swedish.

The inspiration comes from the drone, the rattle of the loose screw, the circuit failure of the effects, the phatness of the moog and from the very diverse wiring of a bunch of middle aged Swedish freaks. Kungens Män never plan the next musical move - it presents itself. Sometimes the costume sewn is really ugly, but somehow there's always room for the sublime as you turn it inside out.

CHEF is the most effective Kungens Män album yet. Four pieces, one LP. Four different moods, the Kungens Män sound distilled. Dive in, walk around, start over again. It never stops.
PRE ORDER NOW VIA THE LABEL WEBSHOP OR BANDCAMP SITE
---
FREE SEASONAL DISORDER 2018 DOWNLOAD COMPLIATION NOW AVAILABLE VIA BANDCAMP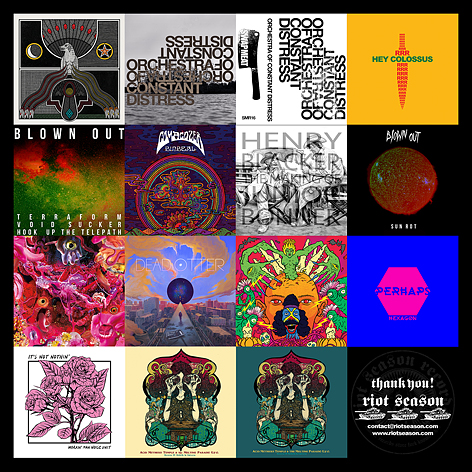 As a thank you to all that have supported the label throughout the year (and in many cases for many years) here's a FREE, fourteen two hour and 16 minute label sampler featuring tracks from ALL this years Riot Season (and in one case sister label Swap Meat Records) releases for you all to enjoy .. and hopefully share around. Thanks!
DOWNLOAD HERE VIA BANDCAMP SITE
---
ACID MOTHERS TEMPLE & THE MELTING PARAISO UFO 'REVERSE OF REBIRTH IN UNIVERSE' CD/LP OUT NOW
YELLOW VINYL REPRESS COMING MID JANUARY 2019 - PRE ORDER NOW VIA THE LABEL WEBSHOP OR BANDCAMP SITE
Due to demand, we've decided to repress the LP version after the original black & green vinyl versions and CD sold out quickly. The repress is in production now, and will be a limited 300 only edition pressed on sun yellow vinyl and housed in a 350gsm high gloss sleeve featuring this new alternative green artwork courtesy of artist Jessica at The Giant's Lab.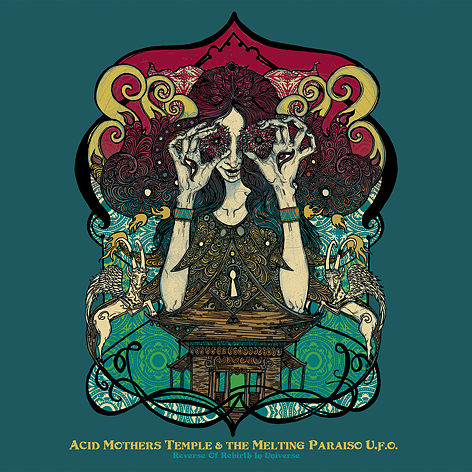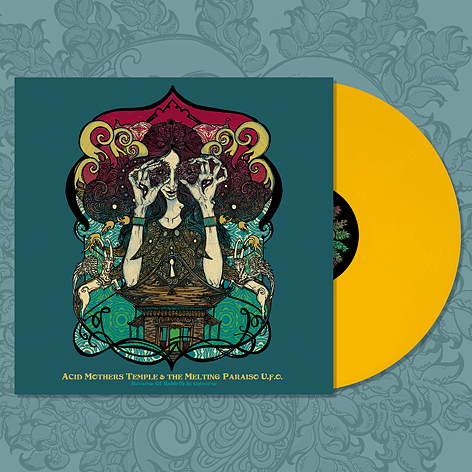 ORIGINAL LP & CD COVER ARTWORK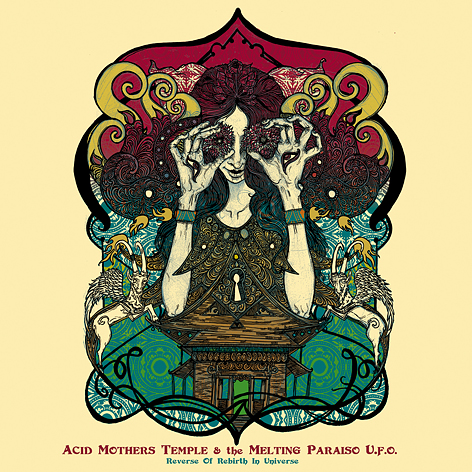 It's with great delight i get to announce the new album by one of my favourite bands, and one of the labels oldest friends Acid Mothers Temple!.
'Reverse Of Rebirth In Universe' is currently being pressed over in Germany and will hopefully be here mid November for an official shop release on November 30th.
The album will be available in three variations. Firstly a CD, which comes in a glossy card gatefold sleeve and also two vinyl editions, a regular classic black vinyl version and (for now at least) a mail order exclusive mint green vinyl edition. I'll see how the direct sales go with the green one and if there are copies left i will of course let them go to shops/distros when the time comes. But if you 100% want to guarantee getting one then direct is the way to go. The CD contains a bonus song (a cover of Gong's 'Flying Teapot') which hasn't been available on CD before. Both vinyl versions will of course come with a download code which will include this bonus track as well as the three album tracks themselves.
IN THE WORDS OF MAKOTO KAWABATA
"In 2016, 21 years after Acid Mothers Temple & The Melting Paraiso U.F.O. were founded in Osaka, Japan, there was a major shift in the line-up and "Next Generation" was added to the bands name. We now view the first 20 years of the bands career as chapter one in our story, and we are now turning the page to start chapter two. In 2018, it's time to re-record our classics with this new line-up, we just opened the door to the next stage"
More info on the release page here
BLUE VELVET BLUES (2018) PROMO VIDEO
---
FREE PERHAPS DIGITAL COMPILATION
We've just released a digital only PERHAPS compilation called 'Excerpts' which features songs from their albums pre 'V' and 'Hexagon'. It can be downloaded for free via the label bandcamp and the bands own bandcamp page. But if you're feeling generous and want to hand over a few £££/$$$ for it please do so via this link as all funds will got towards the bands European tour March-May 2019 fund. Thanks!
---
RAW POWER FESTIVAL LONDON MAY 2019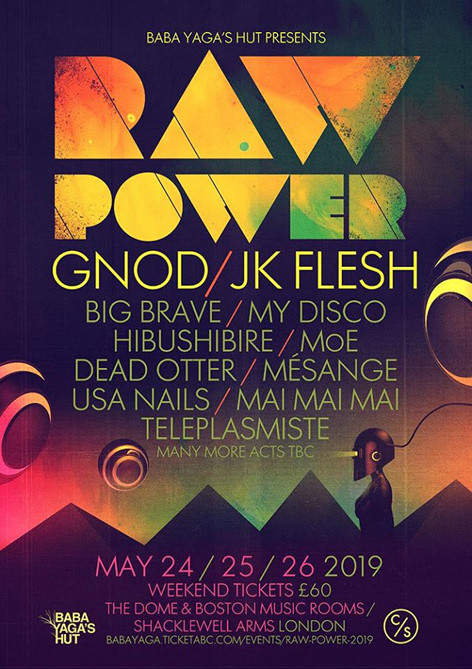 The first bands for next May's Raw Power Festival in London have been announced. And i'm thrilled to say they include our own Dead Otter & Hibushibire!
More details and ticket links here
---
WORKIN' MAN NOISE UNIT 'IT'S NOT NOTHIN' OUT NOW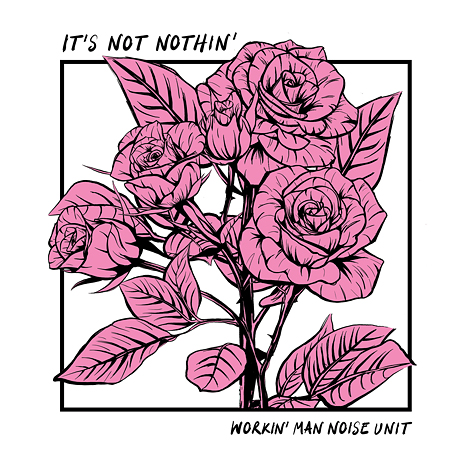 It's been a LONG wait since 2015's 'Play Loud' was released. But i'm delighted to say Reading's WORKIN' MAN NOISE UNIT have come up with a mighty follow up!
It's Not Nothin' will be released November 23rd as a limited vinyl LP (with download code of course) and is up for pre order now. More details to come
ORDER NOW VIA THE LABEL WEBSHOP OR BANDCAMP SITE
NARC MAGAZINE GIVE IT'S NOT NOTHIN' 4.5/5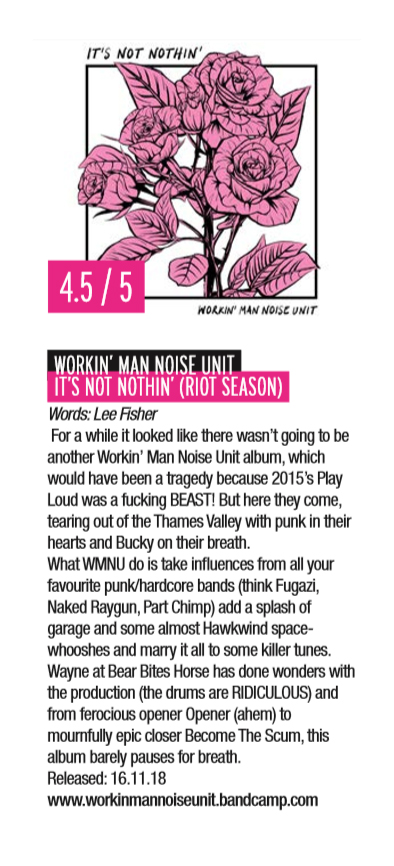 ---
PERHAPS 'HEXAGON' LP OUT NOW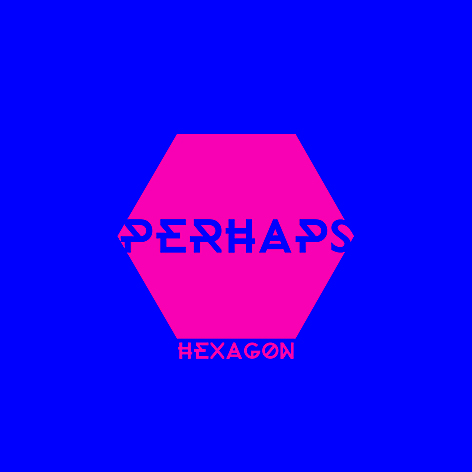 Delighted to announce the new, and sixth album by Boston's PERHAPS will be officially released mid October and is a limited 300 only black vinyl edition in a high gloss finished sleeve.
I know many of you loved their 'V' album from last year and you can rest assured this one wont let you down. It's really hard to pigeonhole the band in a genre, so lets just say it's yet more weird and wonderful kraut/psych/space-rock from their own little universe. NOBODY sounds like Perhaps. And that can only be a good thing!
ORDER NOW VIA THE LABEL WEBSHOP OR BANDCAMP SITE
---
EARTHLING SOCIETY 'MO - THE DEMON' VINYL LP COMING IN SEPTEMBER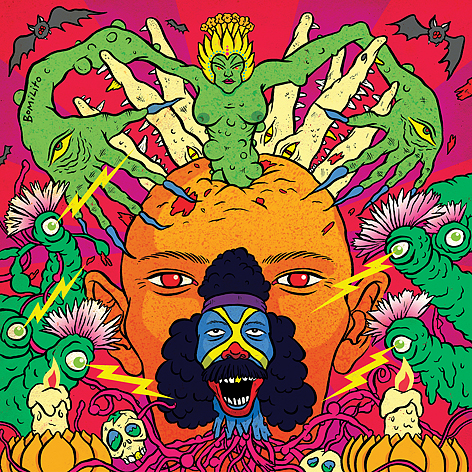 'Mo-The Demon' is the new (and possible swan song?) album from our old mates EARTHLING SOCIETY. And it's another weird trip through their own peculiar brand of psychedelic/space rock which, as we all know is nothing likes anyone else's take on either genre in this modern age.
Truly a band that do their own thing.

This new LP comes with some astonishing artwork (see above and below) and is an imaginary soundtrack to one of Fred Earthling's favourite films, 'The Boxer's Omen', well side one is anyway. Side two is something totally different and equally amazing.

Pressed on translucent violet coloured vinyl in order to compliment the artwork, there is an extra limited pre-order version which will come with a bonus CD-R which Fred describes as a 'dub' mix minus the reggae ... if you fancy that make sure you grab one now.
As with the 'Crooked Under Moonlight' CD-R that came with the last Earthling Society LP 'Ascent To Godhead', it wont be repressed or available on it's own.