OZO 'SATURN' LP OUT FEBRUARY 7TH 2020
Delighted to announce 'Saturn' the debut album by OZO will be released on February 7th 2020. Limited to 300 copies on transparent red vinyl it's now up for pre-order.
Formed from the ashes of Drunk In Hell and Blown Out, OZO are a blazing improvised alto sax free jazz rock trio made up from Graham Thompson (Ballpeen), Karl D Silva (Drunk In Hell) and Mike Vest. (Drunk In Hell, BONG, 11Paranoias, Melting Hand).
For fans of Pharaoh Sanders, John and Alice Coltrane. Improvised and experimental alto sax workouts, lead drums, fluid thunder bass and freak out guitar melodies.
OZO Saturn is 5 tracks of black impulse meets harmonic stooges.
PRE ORDER NOW VIA THE LABEL WEBSHOP OR BANDCAMP SITE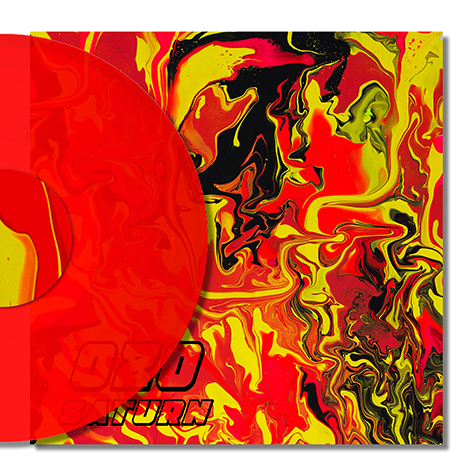 ---
KUNGENS MÄN 'HART SOM BEN' LP OUT NOW
Delighted to announce a new album by our Swedish friends Kungens Man is at the pressing plant, and due for release on November 29th.
The album will be available in two variants, at the same price. There's a black vinyl edition in a black and pink sleeve, and a pink vinyl edition in a pink and black sleeve. Both come with a printed inner sleeve and download code. Both are limited to exactly the same amount.
Nine months after their acclaimed album 'Chef' (also released on Riot Season) the band return with 'Hårt Som Ben', a stunning follow up with a debut UK tour to coincide.
Echoes And Dust on 'Chef': "From pure psychedelic freak out, to exploratory ramblings, and all imbued with a sense of communal priority to create together a work of immense intelligence, Chef is an album which begs for continued listens and deep immersion. That it is so accessible too, makes that genius shine through even more so. Superb."
At the end of May 2019 Kungens Män packed a couple of cars full of instruments and life supporting essentials and drove into the woods of Värmland to spend three days in the legendary Silence Studio. It has hosted recordings by bands and musicians like Bo Hansson, Motorpsycho, The Hellacopters, Bob Hund and Union Carbide Productions, the presence felt and seen all over the place.
In between watching VHS tapes with Twin Peaks, Miles Davis and Roskilde Festival 92, cooking pasta, sleeping in bunk beds, Bruce Bannering shirts and chilling in the sun, Kungens Män managed to record about 13 hours of music. Some of it will never reach your ears, but here's the first slab made public – Hårt som ben – Hard As Bone. Not very hard, that is.
Make sure you don't miss Kungens Män on their upcoming UK tour:
Dec 1: Glasgow, Nice 'n' Sleazy w/ Snakes Don't Belong in Alaska
Dec 2: Newcastle, The Cluny 2 w/ Snakes Don't Belong in Alaska
Dec 3: Todmorden, The Golden Lion
Dec 4: Manchester, The Peer Hat w/ XUP, Forest Mourning
Dec 5: Bristol, The Crofter's Rights w/ Stereocilia
Dec 6: Chelmsford, The Hot Box
Kungens Män are :
Mikael Tuominen – guitar & bass VI
Hans Hjelm – guitar
Gustav Nygren – guitar
Magnus Öhrn – bass
Peter Erikson – synthesizer
Mattias Indy Pettersson – drums & percussion
ORDER NOW VIA THE LABEL WEBSHOP OR BANDCAMP SITE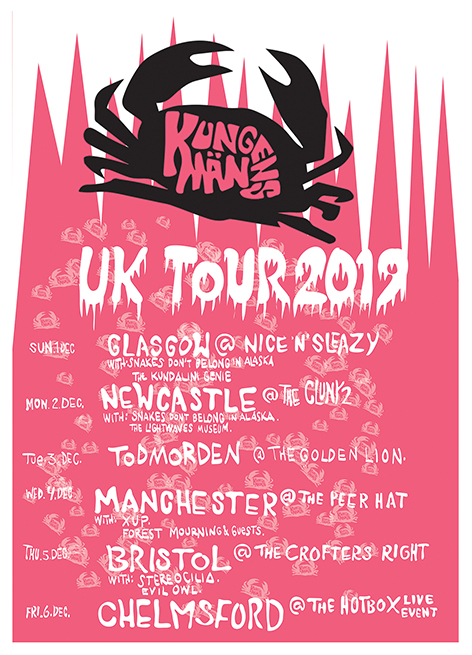 ---
SHIT AND SHINE 'DOING DRUGS, SELLING DRUGS' LP OUT NOW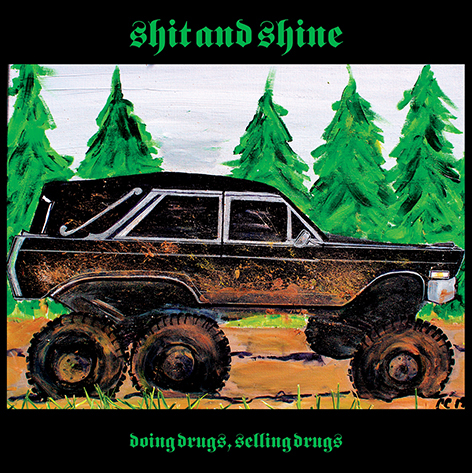 Fifteen years and forty releases into their career, Shit And Shine return to
Riot Season with some trademark aural filth. As if you'd expect anything
different. Right?
'Doing Drugs, Selling Drugs' is nasty. To my ears it's a perfect mash up of those classic ealry S*S albums, and Craig's more recent dirge rock explorations with USA/Mexico.
It's a one of pressings on transparent green vinyl with download code.
A little 'Salty Tomato' taster can be found here
Shit And Shine play the following shows ...
ORDER NOW VIA THE LABEL WEBSHOP OR BANDCAMP SITE
---
THE COSMIC DEAD 'SCOTTISH SPACE RACE' OUT NOW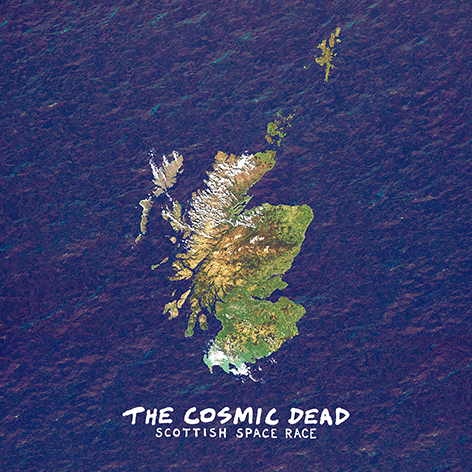 ORDER NOW VIA THE LABEL WEBSHOP OR BANDCAMP SITE
Delighted to announce the new COSMIC DEAD album 'Scottish Space Race' is being released on September 27th on Riot Season. It'll be available as a double vinyl set in a gatefold sleeve and also as a CD. The vinyl comes in three colours, classic black vinyl, purple vinyl and a third and mail order only transparent violet coloured vinyl.
Heavy psych experimentalists The Cosmic Dead's eighth album - Scottish Space Race - is set to be released on September 27th via Riot Season Records on Gatefold 2-LP / CD and has been mastered by John Mcbain (Monster Magnet, Wellwater Conspiracy).
The album was recorded in their Glasgow HQ with cosmic sound guru Luigi Pasquini, four sprawling chunks of music recorded live amongst a run of momentous late night festival appearances in the summer of 2018. Scottish Space Race is the first Cosmic Dead release to feature the drumming of Tommy Duffin (Headless Kross) and the lap-steel synthesizer yowls of Russell Andrew Gray (Girl Sweat) alongside long-time cosmicians Omar Aborida and James T Mckay.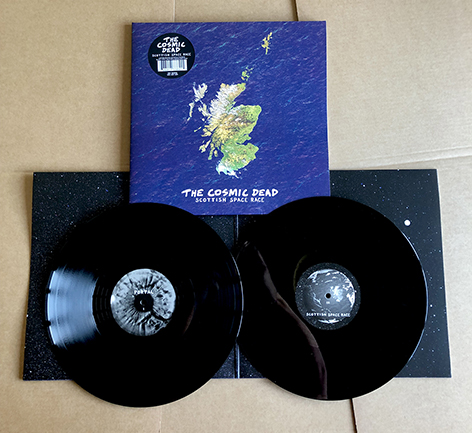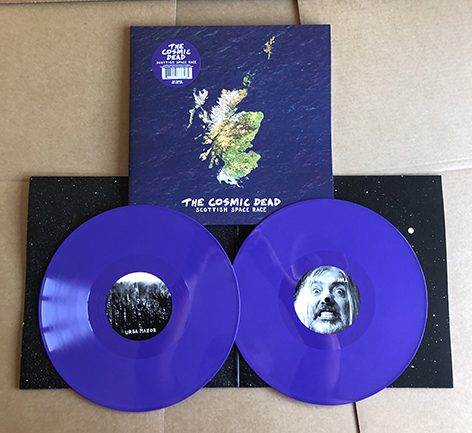 ---
LA GRANDE ARMÉE 'LA GRANDE ARMÉE' LP OUT NOW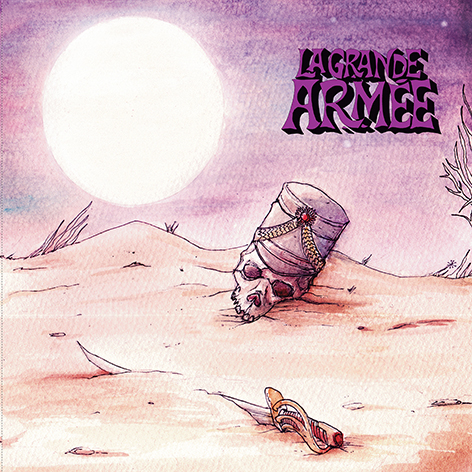 Delighted to announce the debut release by South American band La Grande Armée will be coming out on RS in October. Limited edition 300 only white vinyl LP.
La Grande Armée is an instrumental band that mixes psychedelic stoner and progressive rock inspired by blues and instrumental rock & roll of the 70's, born in November 2017 in the commune of San Pedro de la Paz, VIII region, Republic of Chile. I came across these guys purely by accident earlier this year when their digital EP appeared on a post in a Facebook group i follow. I liked it that much I got in touch with the band and proposed a vinyl version for which they've remixed the EP and added two extra new/live tracks to fill it out.
Check out the albums opening song here
ORDER NOW VIA THE LABEL WEBSHOP OR BANDCAMP SITE
---
ACID MOTHERS TEMPLE & THE MELTING PARAISO UFO 'MINSTREL IN THE GALAXY' LP OUT NOW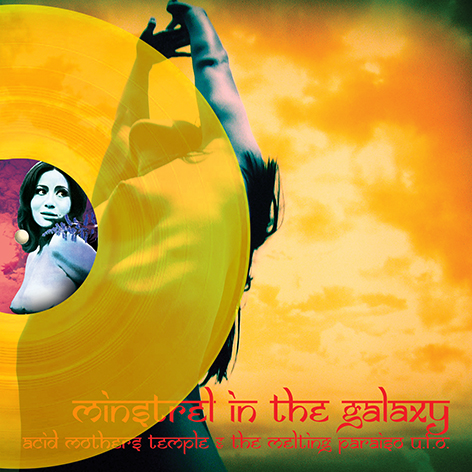 Way back in 2004, ACID MOTHERS TEMPLE & THE MELTING PARAISO U.F.O. released the CD only album 'Minstrel In The Galaxy' on Riot Season Records. The decision to make it CD only at the time was down to the epic title track being almost 42 minutes in length. Fast forward fifteen years and new technologies and we have the first ever vinyl release of this classic album, with a new edited especially for vinyl mix by main man Makoto Kawabata.
---
TARAS BULBA 'ONE' LP - OUT NOW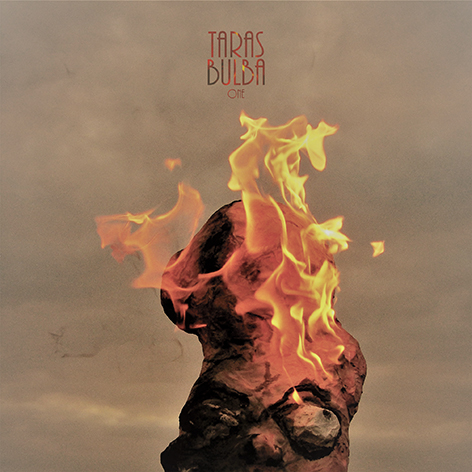 ORDER NOW VIA THE LABEL WEBSHOP OR BANDCAMP SITE
Delighted to announce the debut album from TARAS BULBA, the new band formed out of the ashes of Earthling Society is coming out on RS next month ...
Taras Bulba was formed in the winter of 2019 by Fred Laird and Jon Blacow. Taking a new direction from their last musical outfit Earthling Society, the duo embarked on an inner space mission for new age ideas, rhythmic mantras, ambient landscapes and creative micro dosing.
Recorded between September 2018 to May 2019 on home recording equipment in different houses and any empty space large enough for a drum kit. A laptop dying with over worked CPU and amps so broken that the only alternative was to record straight into the desk. Working to a true DIY ethic like some paranoid Philip K.Dick character with a tin foil antenna; piecing together tracks created out of the ether like satellite messages from some imaginary planet.
Taras Bulba – 1 is a pot-pouri of Eastern/ Asian sounds, Krautrock Rhythms, ambient landscapes, psychedelic blues and Orb inspired dub. Taking influences from Midori Takada, Tony Scott, CAN, Neu!, 6 organs of Admittance, The Orb and the soundtracks of David Lynch and Angelo Badalemnti.
Fred Laird – vox, electric, acoustic and bass guitar, bouzouki, Alesis Micron, recorder, Tibetan bells, Buddha box, harmonizer, drum programming, kalimba, hammer and bolster, field recordings.
Jon Blacow – drums, gongs, darbuka, LP congas, electronic tablas, Shamisen, ektara, electronic rhythms.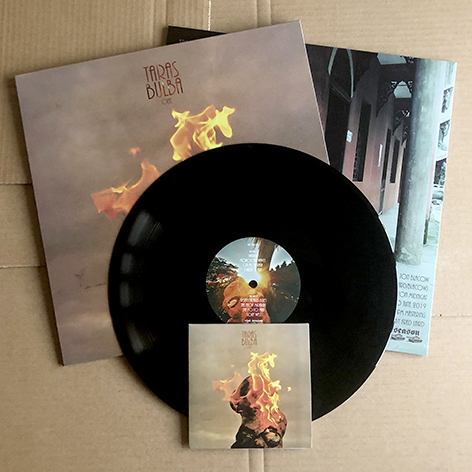 ---
KRAUSE 'THE ECSTASY OF INFINITE STERILITY' LP OUT NOW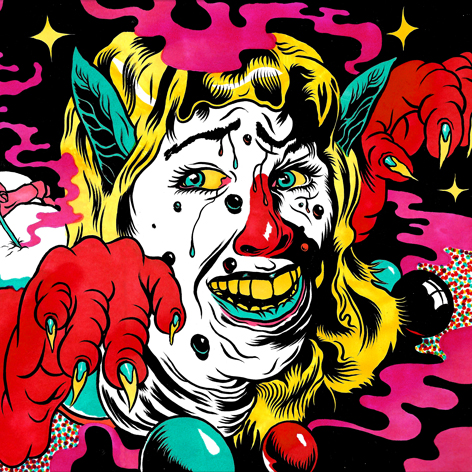 Heavy-as-all-hell Athens, Greece noise rock quartet KRAUSE formed in 2016 from the ashes of several extreme metal and noise bands and exploded onto the scene in 2017 with its massive debut LP 2am Thoughts (Riot Season), described variously as
"a pissed-off, swamped, noise rock album that is going to melt your brains and rattle the teeth out of your skull" and "a demolition spree disguised as an album". Featuring veterans of various scenes and genres, with active and past members of VULNUS, Cut off, Rita Mosss, Casual Nun, Progress of Inhumanity, Dusteroid and Straighthate, KRAUSE play AmRep/Touch and Go inspired heavy noise rock and put on an equally unforgiving live show to go with it.
After spending the rest of 2017 and 2018 playing with various international and local extreme music stalwarts such as ZU, Electric Wizard and Dephosphorus and appearing at Desertfest Athens, KRAUSE went back to the studio to record its sophomore
album. An immensely heavy record that still manages to remain quite eclectic, THE ECSTASY OF INFINITE STERILITY is calculated to make you feel as filled with anger and self-loathing as the band were while making it. KRAUSE has mastered the arts of the riff and the crushing groove, offering 10 tracks of pure sonic violence, catchy, brutal and uncompromising, with the odd bit of melody thrown in to make the suffering just that much sweeter. The album was produced by the band, and was recorded live and mixed at AUX studios in Athens, Greece, by Giotis Paraskevaidis.
Check out the full album here
ORDER NOW VIA THE LABEL WEBSHOP OR BANDCAMP SITE
---
ELECTRIC MOON / TERMINAL CHEESECAKE 'IN SEARCH OF HIGHS VOLUME 3' LP OUT NOW
The third 'In Search Of Highs' release is something of a battle of the big hitters. Step forward Electric Moon & Terminal Cheesecake. This is kind of a dream split for me, two AMAZING bands. The record is available pressed on either transparent red or transparent turquoise coloured vinyl. 250 copies of each for retail. I have already SOLD OUT of the entire mail order allocation of both (pre sale to the label mailing list subscribers went crazy!) but there are some copies out there in shops/distros for June 14th release.
A black vinyl repress with alternative sleeve artwork is in production and should be here by the end of June. You can pre order a copy via the webshop/bandcamp site now
BLACK VINYL REPRESS NOW AVAILABLE VIA THE LABEL WEBSHOP OR BANDCAMP SITE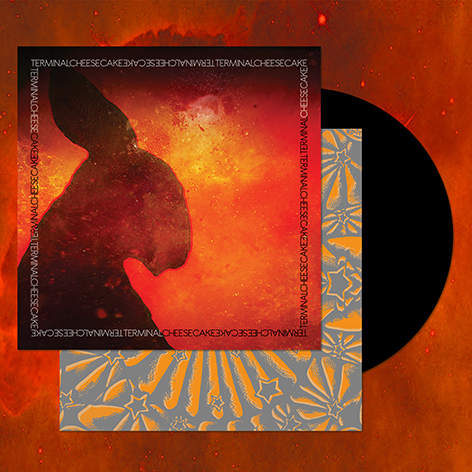 ---
HIBUSHIBIRE 'TURN ON, TUNE IN, FREAK OUT!' LP OUT NOW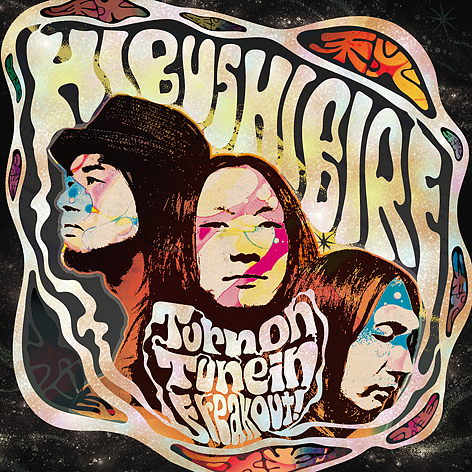 The wait is nearly over ... Japan's newest psych-rock gurus release their second album 'Turn On, Tune In, Freak Out!' on Riot Season on May 10th 2019. The follow up to their much loved 2017 debut album 'Freak Out Orgasm!' will be available in two vinyl editions, neon orange or classic black vinyl and as a very limited cassette.
It would be fair to say Hibushibire's 2017 debut album 'Freak Out Orgasm!' went down well with fans of psych-rock (call it what you will). So far it's had three vinyl pressings, two cassette pressings and a CD run back in Japan. It garnered quite a few influential underground (if not mainstream) reviews and seemed to sell through on word of mouth alone - which in these times seems to be the way things are going: thriving social media groups sharing their love of recent purchases and fellow vinyl lovers going out and scooping them up without the need to buy a magazine or read an online review to make their mind up. My favourite review of 'Freak Out Orgasm!' came from UK based music blog Dayz Of Purple And Orange as I think he nailed it perfectly...
"Fuck me! I think I've died and gone to psychedelic heaven! If anyone had asked me what I would really want from a freak out, heavy-as-fuck psych band I would have to say I would want the sheer guitar pyrotechnics of Acid Mothers Temple, the hard-as-nails scuzziness of The Heads, the lead heaviness of a fucked-up Blue Cheer and the instrumental dexterity of Hendrix on speed. Guess what, that band exists and they are called HIBUSHIBIRE!"
That, to me, said it all. Nail hit hard.
But let's get onto 'Turn On, Tune In, Freak Out!'
Once again the album is produced by Makoto Kawabata (Acid Mothers Temple, Mainliner) and for me it's the next logical step in the bands sonic development. As with its predecessor, side one consists of three tracks, "Ecstasy Highwaystar / Blow! Blow! Blow! / Overdose, Pussycat! More! More!", (they do like an exclamation mark). Some of these titles will be familiar if you've followed the band's live shows in recent times, and it's pretty much a guitar to the front, full gonzo-style hard-rocking psychedelic freak out from the first blast of Changchang's guitar panning from left to right before the main riff kicks it all off.
Again, as with their debut, side two comprises of just one epic length track. 'Rollercoaster Of The Universe' clocks in at seventeen minutes and is, in my humble opinion, the sound of the band moving onto the next level during its journey. It's a shudderingly beautiful piece, with many hypnotic twists and turns. I can't wait to hear how they play this live.
The band did initially attempt to produce this album by themselves, but got 'brain fever' in the studio and called their old friend Makoto to come down and help them finish it off. As he had no preparation in advance, he knew nothing about how the recording was going in the studio, and moreover there was little time left for adjustments to be made. But his technique of mixing was, as always, both mighty and almost destructive.
He said to Changchang during the mixing process, "Listen carefully! I am teaching how to work magic". And he has.
The title is "Turn On, Tune In, Freak Out!". True to it's name.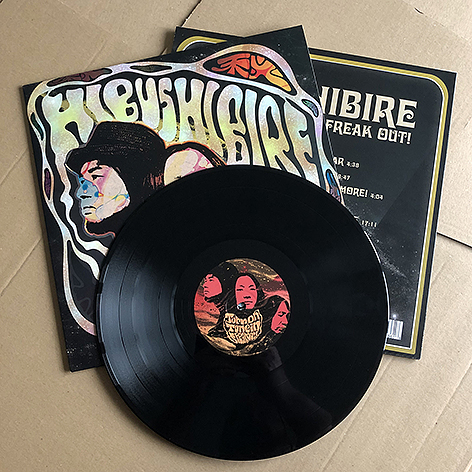 ORDER NOW VIA THE LABEL WEBSHOP OR BANDCAMP SITE
BLOW! BLOW! BLOW! PROMO VIDEO