TARAS BULBA 'SOMETIMES THE NIGHT' VINYL LP COMING JULY.
PRE ORDER A COPY VIA THE LABEL WEBSHOP OR BANDCAMP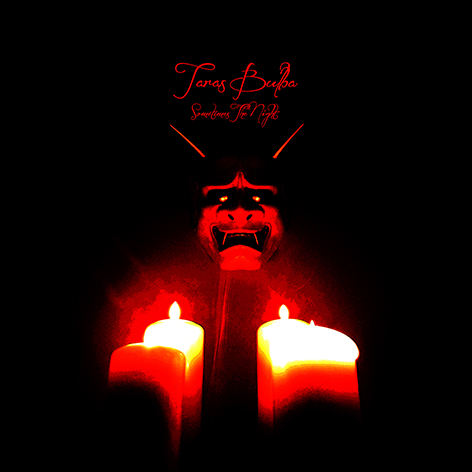 Delighted to announce the next label release will be 'Sometimes The Night', the third album from Fred Laird's post Earthling Society alias Taras Bulba, and once again it's a thing of beauty and musically nothing like it's predecessors.

Limited 300 only black vinyl LP in gloss finished outer sleeve. I'm expecting these before the end of June fingers crossed.

Check out the video/audio for album opener 'The Green Eyes Of Dragon' via the YouTube link below
---
HIBUSHIBIRE 'OFFICIAL LIVE BOOTLEG VOL 6' VINYL LP OUT NOW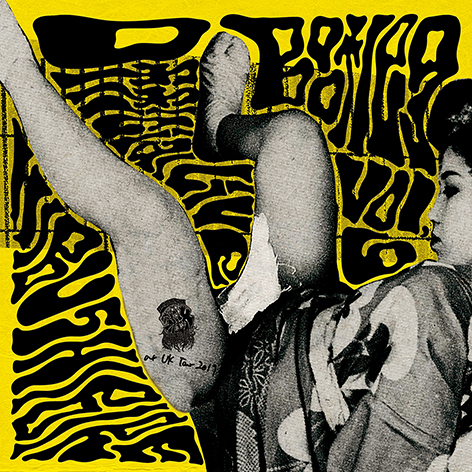 THIS RELEASE IS NOW COMPLETELY SOLD OUT. THANKS
Ultra limited transparent yellow vinyl bootleg style live LP. Recorded live in Nottingham in May 2019 on the bands last UK tour with the original three piece line up.
A handy little live momento to pass the time until we get the bands third album proper. Due to it's limited nature, this release will only be available direct and via few selected shops/distros.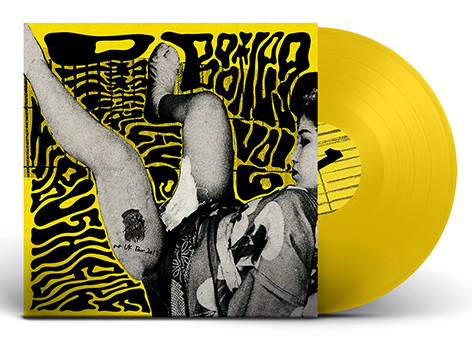 ---
DOPE PURPLE 'GRATEFUL END' LP OUT NOW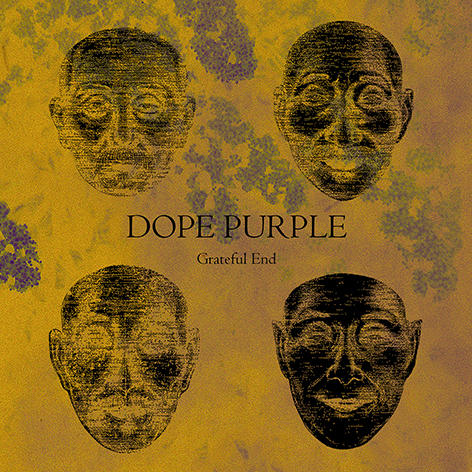 THIS RELEASE IS NOW TOTALLY SOLD OUT. A REPRESS IS PLANNED AND WILL BE DONE AS QUICKLY AS WE CAN GIVEN ALL THE VINYL PRESSING DELAYS CRIPPLING US
Welcome from Taiwan DOPE PURPLE
This Friday, March 5th 2021 sees the DOPE PURPLE 'Grateful End' LP go up for pre sale via the label webshop and bandcamp site at 10am UK time.
The album is a co release between Riot Season Records & WV Sorcerer Productions, with the latter mainly handling the release over in the Far East countries. Both editions are exactly the same, all pressed on transparent yellow vinyl with a download code.
I'm expecting stock to arrive at RSHQ early April so will aim to have it in shops/distros around April 23rd. Mail order copies will ship once they land here of course.
As this is a split label release, i'm getting less to sell for my own needs than i normally would. I've no idea what the interest will be in this one, but for me anyone with a love of Acid Mothers, Hibushibire, Les Rallizes Denudes etc should be all over it ... but i'm biased obviously. That said, that's exactly what got me into them when i stumbled across a link to this album last year.
Please note, this LP is a totally remastered version of the original limited CD/Cassette release from 2019.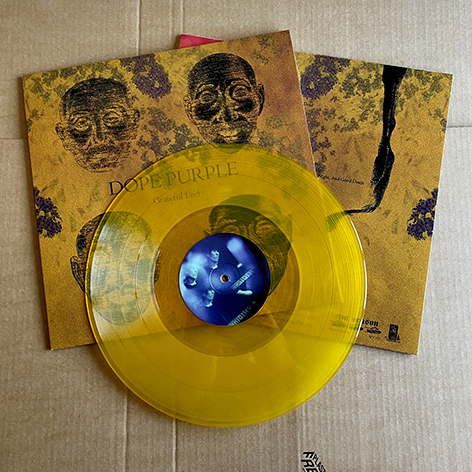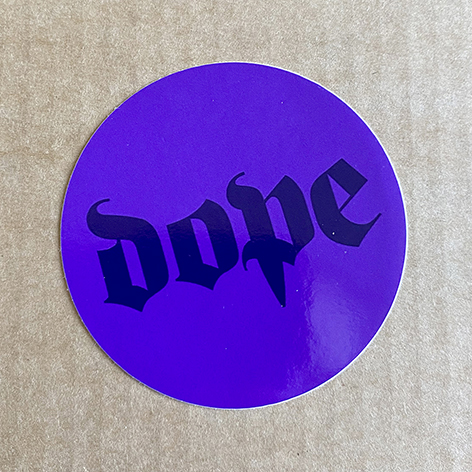 ---
USA/MEXICO 'DEL RIO' LP OUT NOW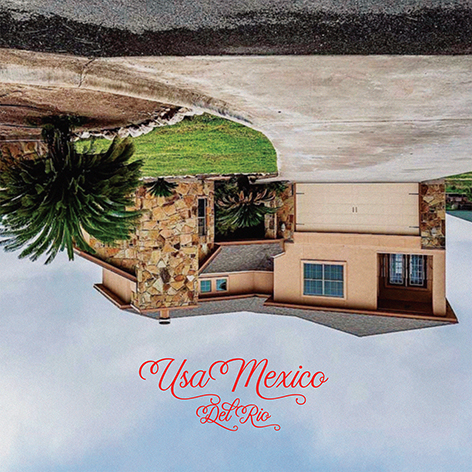 After such a shithouse year, 2021 is already guaranteed to start with a wallop as we also welcome back our Texas buddies USA/MEXICO with their third, and most devastating album yet 'Del Rio'
'Del Rio' is the third album from the Austin triumvirate of guitarist Craig Clouse (Shit and Shine), bassist Nate Cross (Marriage, Expensive Shit) and drummer King Coffey (Butthole Surfers) and the band's first release to feature vocals from Colby Brinkman (Taverner). While their two prior albums (2017's 'Laredo' and 2019's 'Matamoros') were somewhere on the periphery of rock music , 'Del Rio' is a step or several beyond and a real testament to human imagination (maybe you're impressed by Tesla Powerwall batteries but that's because you've not heard "Soft Taco", yet)
Once again co released with 12XU records, Riot Season will be covering the UK & Europe release with 12XU taking care of North America. Both versions have been cut and manufactured separately and vinyl colour will differ.
The Riot version is pressing on gold vinyl and is a one off pressing.
ORDER A COPY VIA THE LABEL WEBSHOP OR BANDCAMP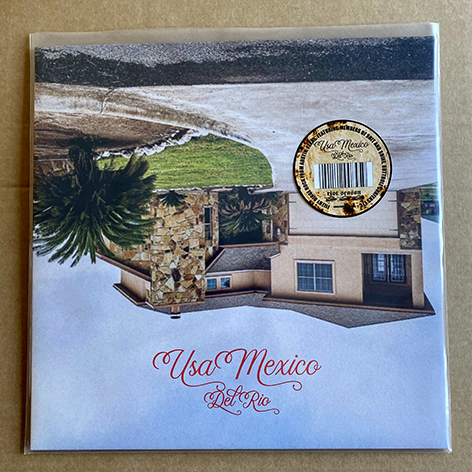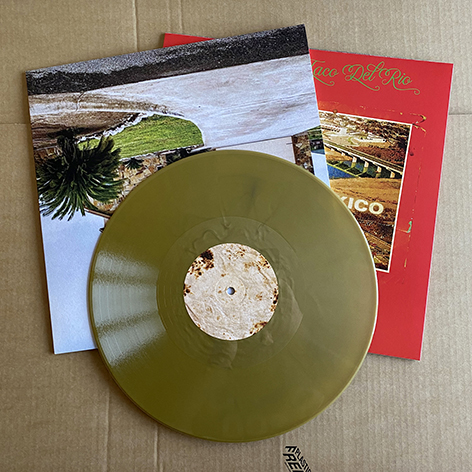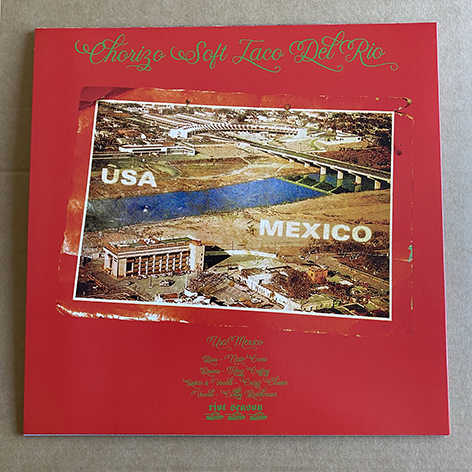 GREAT REVIEW IN WIRE MAGAZINE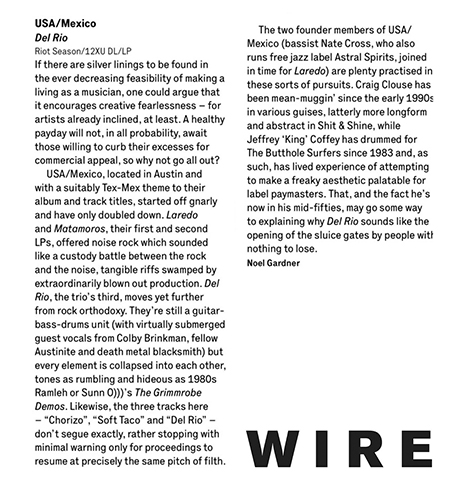 ---
MAINLINER 'DUAL MYTHS' CD & 2LP OUT NOW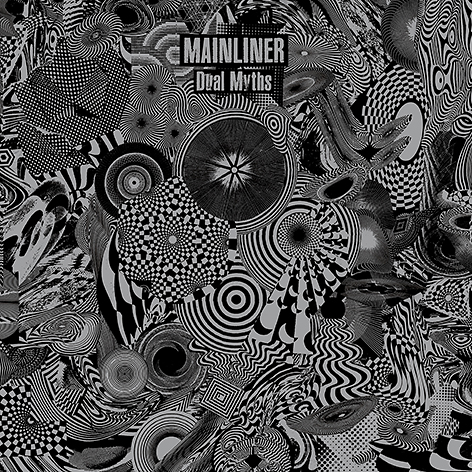 'Dual Myths' the much anticipated new album by Japanese psych/noise rock legends Mainliner is out now!
Limited one off CD pressing housed in a gloss varnished shrink-wrapped gatefold vinyl style card sleeve and a limited double vinyl (2xLP) housed in a gloss varnished 6mm spined gatefold sleeve with black polylined inners bags. This vinyl version is a one off pressing with sides A&B pressed on silver vinyl and sides C&D pressed on black vinyl to match the sleeve artwork
The follow up to 2013's 'Revelation Space' has been rumoured for many years. I've even heard tales of several recordings being finished and scrapped over the last five years. That's how hard it is to run a band when members are based on different continents and in other very busy bands themselves.
But it's finally done. And it's being pressed as I type.
The killer trio from the original reformation is all intact, we have Kawabata Makoto (motorpsycho guitar), Koji Shimura (drums) and Kawabe Taigen (bass/vocals) and we're back to calling them just Mainliner once again.
Q. What does 'Dual Myths' sound like ?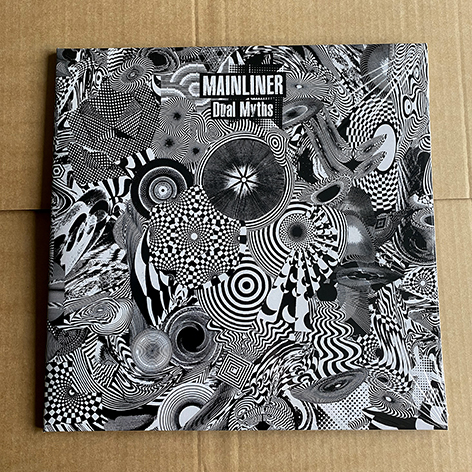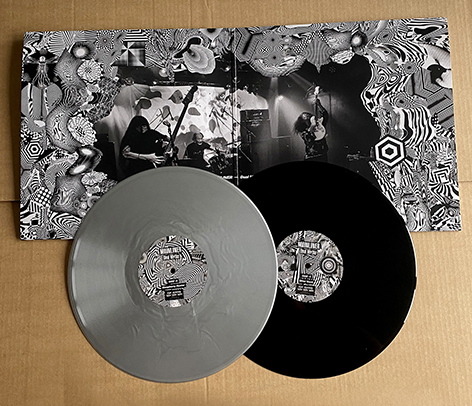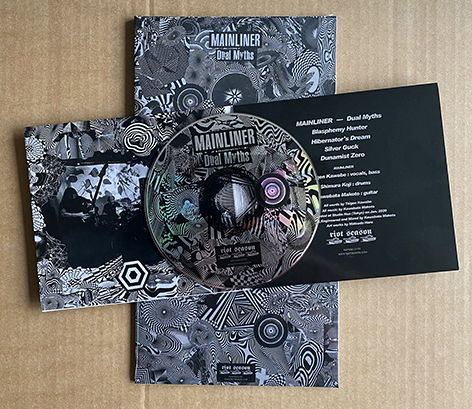 GREAT REVIEW IN WIRE MAGAZINE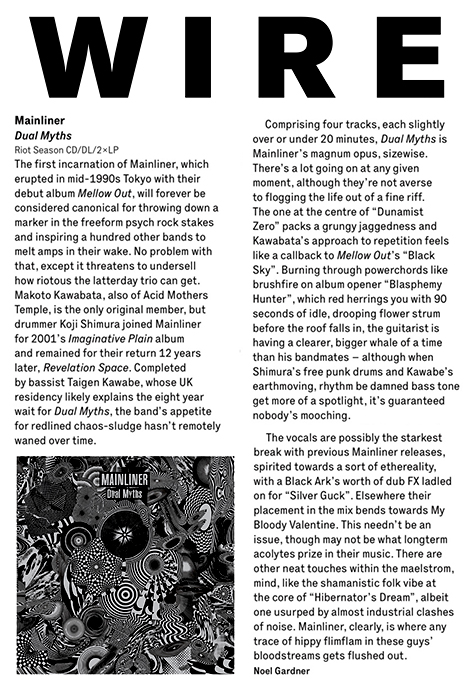 ---
ACID MOTHERS TEMPLE & THE MELTING PARAISO UFO 'THE RIPPER AT THE HEAVENS GATES OF DARK' 2LP OUT NOW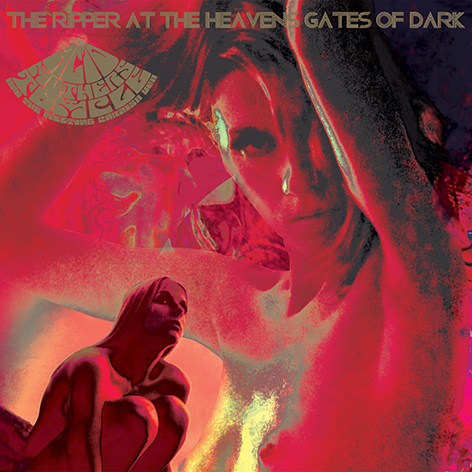 Nine years since it's initial release, when the black vinyl edition sold out within' a few weeks i'm happy to say a long long awaited reissue/repress of this classic AMT release is happening soon!. The sleeve artwork has had an upgrade/tweak and is now presented as a full colour gatefold design.
Second pressing on transparent light blue vinyl with black marbling/swirls SOLD OUT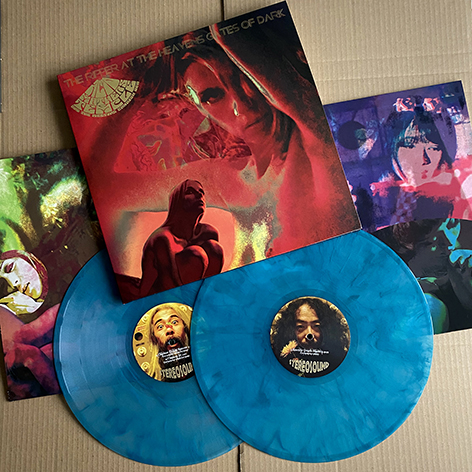 First pressing on transparent red vinyl with black marbling/swirls SOLD OUT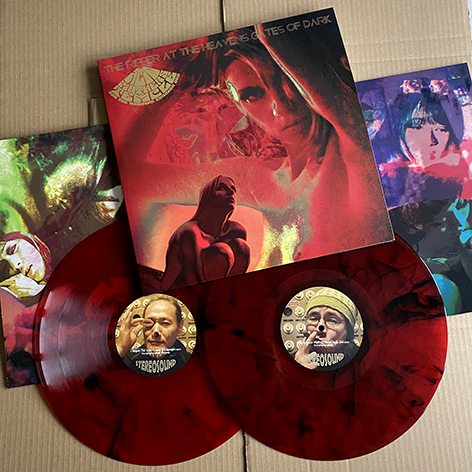 ---
TARAS BULBA 'SOUL WEAVER' LP OUT NOW
ORDER VIA THE LABEL WEBSHOP OR BANDCAMP SITE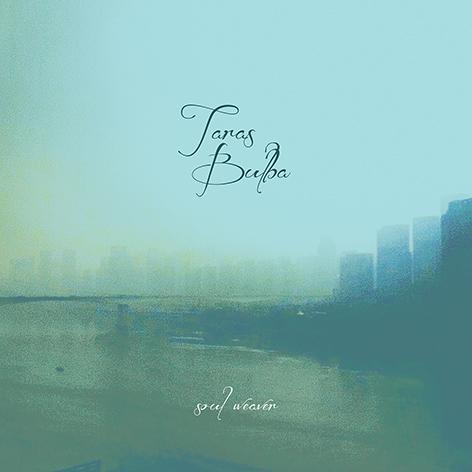 CHECK OUT THE PROMO VIDEOS ON THE LABEL YOUTUBE CHANNEL
Soul-Weaver was recorded between February and April of 2020. The album is a sharp contrast to the Taras Bulba debut. Whereas 'One' was a laid back psilocybic novelty travelogue; Soul-weaver is more guitar driven dream like psychedelia, mixing 60's garage rock, shoegaze, bucolic west coast acid folk and ambient feedback. The album builds on song structures instead of drifting instrumentals prevalent on our debut and is an indication of the path I want to go musically. Constructing the album in such a short time and under lockdown restrictions changed the way the album took shape. There were no drum sessions between myself and Jon due to the social distance rule and therefore percussion had to be constructed from drum machines or 'found' from previous sessions and cannibalised. So, in some ways this is more a solo record (Jon has never heard the songs). It is a guitar album whereas 'One' was a rhythm/percussion focused recording.
Lyrically it draws on (quite accidentally) the writings of Dion Fortune, particularly her novel 'The Sea Priestess' which I read 12 months before. It never even came into mind until I started draughting the lyrics and things started popping up that had very strong comparisons to that novel. That's the subconscious mind I suppose and also living next to the Irish sea which is literally at the top of my street. I can see it and smell the salt on the air everyday. I'm lucky really for that. I took it all for granted up until the last year or two. The recording has a bit of a watery, dreamy feel too and it's also haunted.
It's haunted by a good soul though; with electric blue eyes.
Early March I recorded the track 'Sun and Steel' and I could hear a female vocal on it. I needed to record a vocal and my sister in law always fancied herself as a bit of a singer. I thought she could weave some magic on it. I text her at 9:26am, it was a Thursday morning. She never replied.
This is for you Susie (1971 – 2020) eternally in our hearts.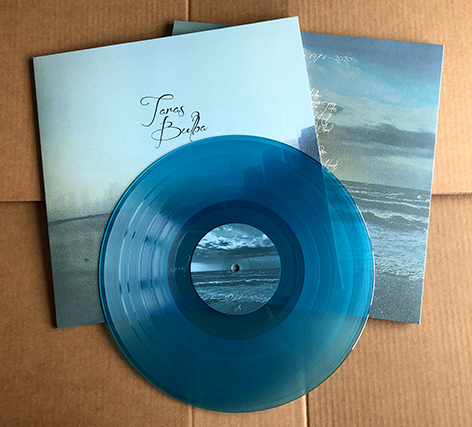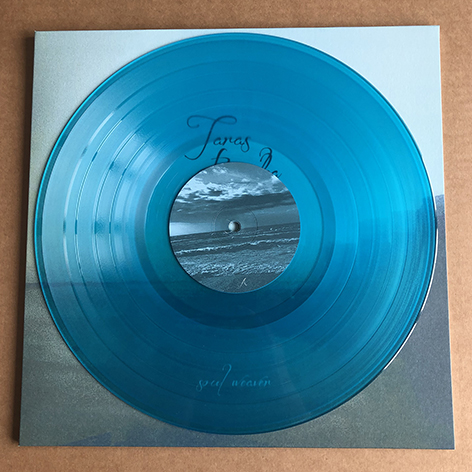 ---
SHIT AND SHINE 'GOAT YELLING LIKE A MAN' LP OUT NOW
ORDER VIA THE LABEL WEBSHOP OR BANDCAMP SITE
CHECK OUT THE 'WELCOME' VIDEO VIA YOUTUBE
Shit And Shine return to the mighty Riot Season - the label that was brave enough to put them on the map in the first place!
This LP, like last years 'DOING DRUGS, SELLING DRUGS' returns to the black SLUDGE. Sludge the way SLUDGE is meant to be ... fucking SLUDGY and EVIL.
This shit is ridiculously HEAVY, in fact i'd say it's one of the heaviest sludgiest records ever made. Yeah, for real.
Sleep? Melvins? you call that sludge!? PAH!! No, not quite. Sure it's heavy and riffy but NOTHING close to this SLOW MOTION EXPLODING MOUNTAIN OF FILTH LAVA. Yeah I like that - that sums it up nice.
GOAT YELLING LIKE A MAN what a great name for a fucked up record. No bullshit the LP includes actual goats yelling like men as vocals.
Hail the mighty black goat of your nightmares!
Hail Shit And fucking Shine!.
When sludge needs to be done PROPER, Shit And Shine DO NOT FUCK AROUND
---
BLACK HELIUM 'THE WHOLLY OTHER' LP OUT NOW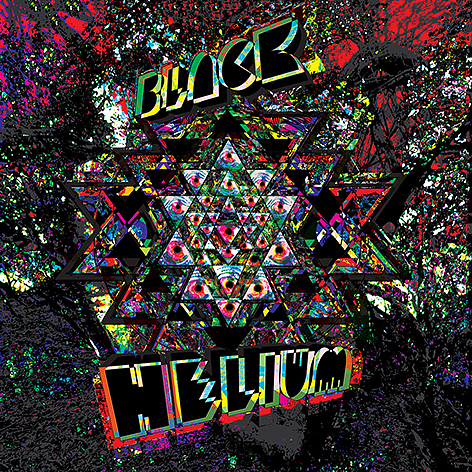 CHECK OUT THE PROMO VIDEOS ON THE LABEL YOUTUBE CHANNEL
Hot on the heels of the 'Primitive Fuck' repress, Black Helium return this summer with their sophomore album 'The Wholly Other'
Black Helium aim to deliver a lysergic heterogeneous sprawl on this, their second LP 'The Wholly Other.' From the blunt thunderous groove of 'Hippie On A Slab' to the narcotic tranquillity of 'Teetering On The Edge', via the hypnotic ascension of 'Pink Bolt'. 'The Wholly Other' was recorded live over two loud, sweat drenched days in August 2019 by Wayne Adams at Bear Bites Horse Studio (Green Lung, 11PARANOIAS, Casual Nun), just before the band embarked on a UK tour with Pigs, Pigs, Pigs, Pigs, Pigs, Pigs, Pigs.
Black Helium are a four-piece psychedelic rock group, based in London. Never afraid to stray from the beaten path, they traverse aural hallucinatory soundscapes; from detuned Neanderthal rock to deep oceans of introspective blissed out psychedelia. Influences include, amongst many: Amon Duul II, Loop, Hawkwind, The Stooges, The Groundhogs, Spacemen 3 and Electric Wizard.
Black HELIUM are
Stuart Gray (vocals, guitar)
Beck Harvey (bass, vocals)
Diogo Gomes (drums)
Davey Mulka (guitar)
Initial copies of the LP come with four bonus inserts/postcards designed by artist Danny Davies. Check out his site here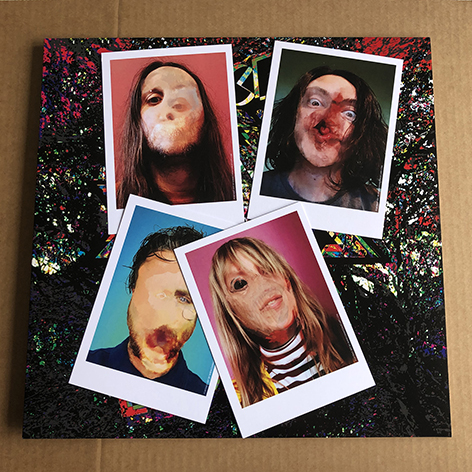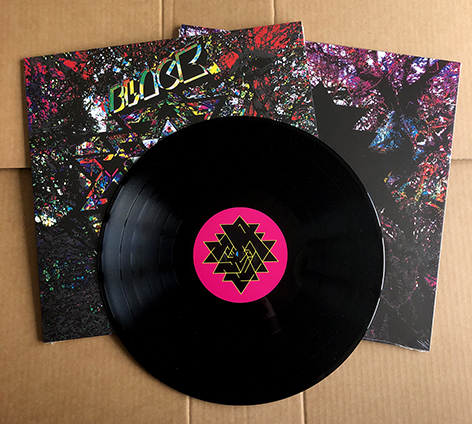 ---
MUMMISE GUNS 'MUMMISE GUNS' LP OUT NOW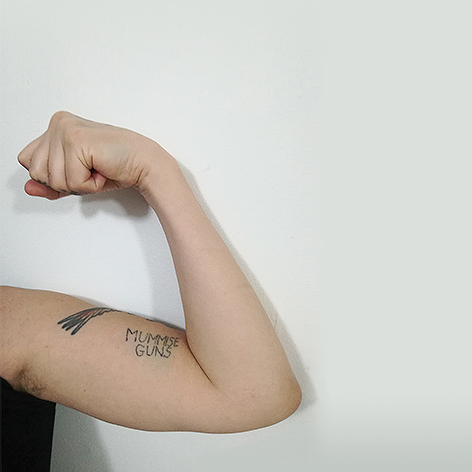 CHECK OUT THE 'FLATTENED EARTH' VIDEO ON THE LABEL YOUTUBE CHANNEL
Mummise Guns are :
Tracy Bellaries - Bass (Part Chimp, Luminous Bodies, Ikara Colt)
Cleaver - Drums (Michael, Black Shape)
Matt Ridout - Guitar (Dethscalator, Casual Nun)
Adam Ian Sykes - Guitar (Pigs Pigs Pigs Pigs Pigs Pigs Pigs)
Gordon Watson - Guitar (Terminal Cheesecake, Luminous Bodies)
Alex Wilson - Vocals (Ghold, Shuck)
"I don't remember now"
It's hard to say how Mummise Guns actually came to be a thing. What is certain is that Tracy Bellaries and Matt Ridout had shared a flat for a while and were often speaking about forming a group to have an outlet for some music that Tracy had written, but above and beyond that initial idea the rest is slightly hazy, or perhaps murky is the better word.
Also very much a fact rather than a fiction is that the name was cooked up at Supernormal Festival in 2016 when Pigs Pigs Pigs Pigs Pigs Pigs Pigs bassist Johnny Hedley uttered the phrase 'Look at these guns, Mummise Guns' when everyone was hanging around a tree swing (this sounds like we're making it up now, but honest it happened, we think). Tracy and Matt immediately adopted it despite protestations that it was a completely daft thing to do. Thus, the band Mummise Guns was born.
Where, why and how the rest of the group got involved is not 100% clear, but the initial lineup of Tracy, Matt, Adam, Cleaver and Al prepped three of Tracy's songs and three of Matt's into something solid enough to record by early 2017 and the band dropped into Wayne Adam's (Petbrick, Big Lad) Bear Bites Horse Studios in East London to track their debut self-titled LP Mummise Guns (Riot Season REPOSE094LP), with Al and Adam adding further recordings at Pigs Pigs Pigs Pigs Pigs Pigs Pigs guitarist Sam Grant's Blank Studios in Newcastle.
After that, it's safe to say things got busy. Pigs Pigs Pigs Pigs Pigs Pigs Pigs took over the airwaves with a series of incredible LP's on Rocket Recordings, Luminous Bodies wrote and recorded an absolute belter of a second album for Box Records, Casual Nun dropped a couple of full-length smashers and a split with Bruxa Maria on Box Records and Hominid Sounds, Ghold released a killer LP on Crypt of the Wizard, and Black Shape and Michael both dropped some classics on Hominid Sounds and Cracked Ankles respectively.
Yet, throughout all of this intense activity, the Mummise Guns LP lurked in the shadows like a malevolent beast just waiting for the right moment. That moment was early 2019 when everyone regrouped at Bear Bites Horse, including new addition Gordon Watson, for some final overdubs and mixing. And here it is, 2020, and the proof of all this hard graft is finally available to you.
So here are six tracks of noise-fuelled amphetamine that is perfect to drive all the right people from your house and attract all the wrong ones in. Play it loud.