MIENAKUNARU 'STRATO ARCOLOGY' LP COMING THIS AUGUST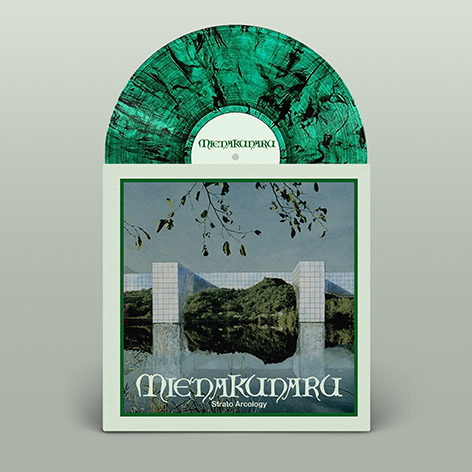 PRE ORDER VIA THE LABEL WEBSHOP OR BANDCAMP SITE

Riot Season and Echodelick Records present the third installment from the power trio Mienakunaru. Two compositions of noise rock, psychedelia, improvisation and experimentation. Inspired by strato-scraper arcologies and living within a post-nuclear megalopolis. Mienakunaru create a space punk soundscape that captures the zeitgeist of a future dystopian world!

Junzo Susuki - Guitars

, Mike Vest - Bass & Mix

& Dave Sneddon - Drums
---
ACID MOTHERS TEMPLE & THE COSMIC INFERNO 'PINK LADY LEMONADE ~ YOU'RE FROM OUTER SPACE' DOUBLE VINYL OUT NOW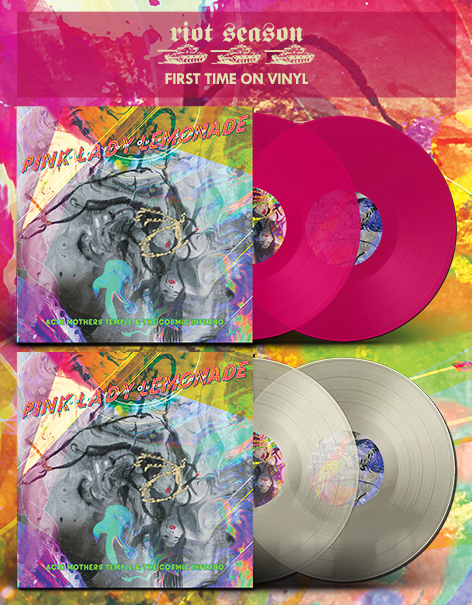 Up for pre order this coming Friday 6th May via the label webshop and bandcamp site
Thrilled to finally be getting this one out as it's long been one of my favourite AMT albums, and it sounds absolutely stellar on vinyl. I first put this out way back in 2008, as CD only album and it's been out of print ever since. So here we are, many years later with it pressed on double vinyl exactly as it was intended.
There are two variants …
A clear lemonade coloured 2xLP set, which is an independent record shop exclusive edition, and a pink lady coloured 2xLP set which is (almost) a direct from label exclusive. I say almost, because the pink lady mail order copies all come with a foldover style OBI strip, whereas the few pink vinyl copies going to a select few shops/distros I deal with direct wont.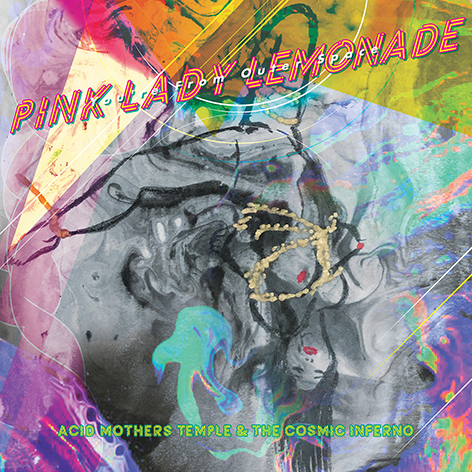 Both variants come housed in the same full colour gatefold sleeve with re-imagined artwork from the original CD issue and with extended music not on the CD version.
It'll be followed up by two more AMT double vinyl releases (on vinyl for the first time) both of which are in various stages of manufacturing already
ORDER VIA THE LABEL WEBSHOP OR BANDCAMP SITE
---
SHIT AND SHINE 'PHASE CORRECTED' PITCH BLACK VINYL LP OUT NOW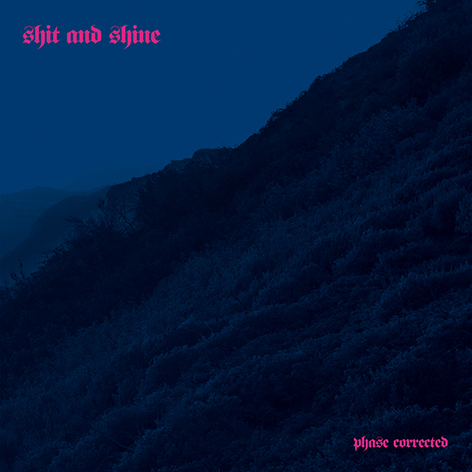 ORDER VIA THE LABEL WEBSHOP OR BANDCAMP SITE
Shit And Shine is back on home turf with Riot Season for another festering collection of filth and ooze. There will be two version of this LP, The Garrote are releasing it over in the US and i'm handling the UK/European release.
The Riot Season edition is pressed on high quality (as always) pitch black vinyl, and comes with alternative cover artwork to the US version. The Riot version also comes with a double sided colour card insert, with a black polylined inner bag and download code.
In Craig's own words ...
Raw
Brutal
Live sludge
Recorded in Austin, Texas bedrooms and kitchens during shitty lockdown.
It's fucking heavy!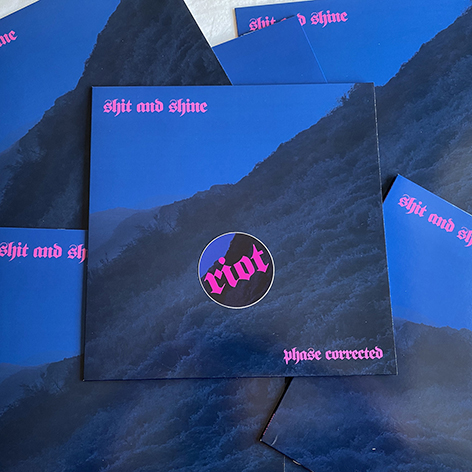 ---
GNOD R&D / WHIRLING HALL OF KNIVES 'GNOD/WHOK' VINYL 12" OUT NOW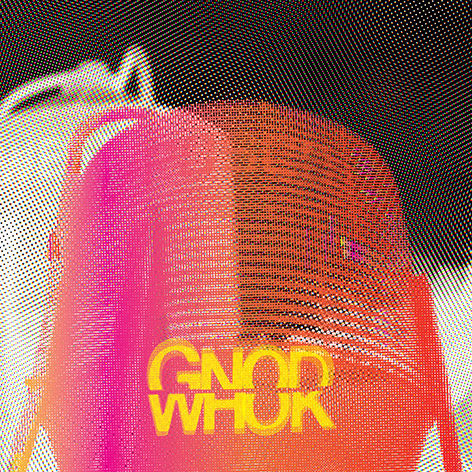 Killer split 12" alert. I can't remember the last time I put something out that was cut at 45rpm but here's a special one. GNOD R&D & Whirling Hall Of Knives both contribute two tracks to this one off pressing. All copies pressed on sunburnt orange coloured vinyl, housed in a spined glossy sleeve. Not many, dig in
ORDER VIA THE LABEL WEBSHOP OR BANDCAMP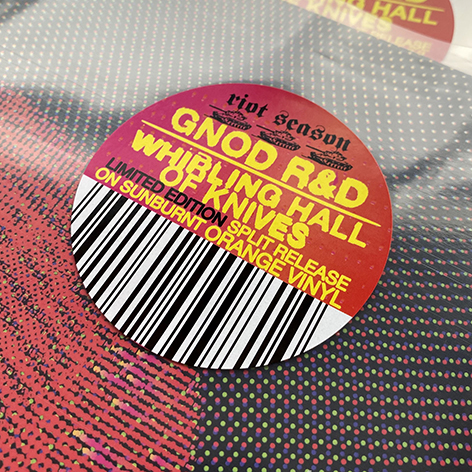 ---
WILD ROCKET 'FORMLESS ABYSS' SEAWEED GREEN VINYL LP OUT NOW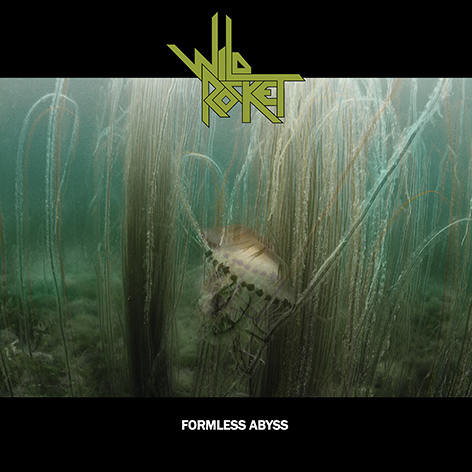 ORDER VIA THE LABEL WEBSHOP OR BANDCAMP
The second label release of 2022 will be 'Formless Abyss', the third album from Dublin's finest WILD ROCKET
FORMLESS ABYSS is WILD ROCKET's third transmission. Featuring an expanded line up with two drummers, modular synth and gong, it showcases the band's unflinching & pummelling live style. It drifts from repeated motifs to unhinged swirls of din yet remains innately infectious and surprisingly danceable.
"Heavy doomed out psych/space rock for fans of Lemmy era Hawkwind, Ufomammut, large geographical features and the ocean."
WATCH THE FORMLESS ABYSS PROMO VIDEO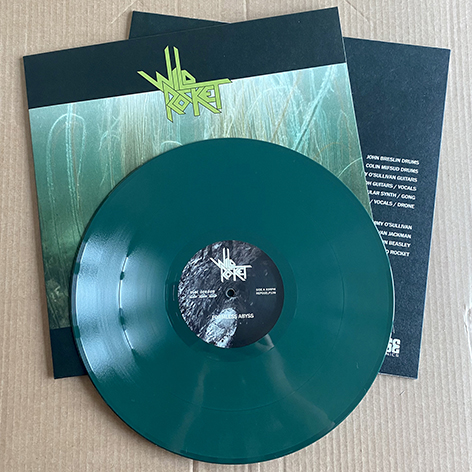 Check out the ten minute title track & album opener here
300 copies, pressed on seaweed green vinyl housed in a reverse board (means it's got a rough rather than smooth finish to it) with a download code and polylined inner bag
There's also a version with a bonus CD-R featuring the whole album as a combo deal, and a standalone CD-R for those who don't buy vinyl
The band play an album launch gig in Dublin on March 26th at Bello Bar / Lower Deck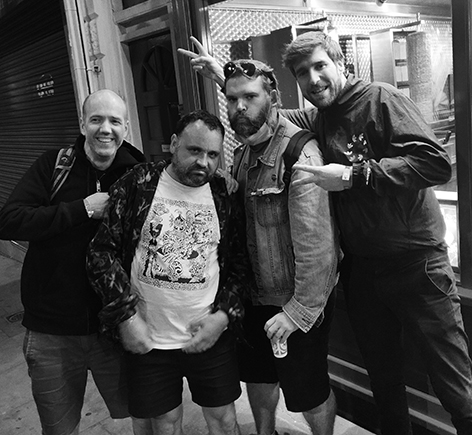 ---
KEVIN 'AFTERMATH' TRANSPARENT GREEN VINYL LP OUT MARCH 18TH
PRE ORDER VIA THE LABEL WEBSHOP OR BANDCAMP
The first label release of 2022 will be 'Aftermath', the debut album by Japanese band Kevin
I've worked with quite a few Japanese bands over the years, and this lot are another welcome addition to the RS family
They have a strong Krautrock vibe going on along with the usual psych tendencies.
Check out (and download if you wish) album track 'Yellow Desert' here
300 copies, pressed on gorgeous transparent green vinyl housed in a full colour laminated sleeve with a download code and polylined inner bag
There's also a version with a bonus CD-R featuring 2 bonus live tracks not on the LP and a standalone CD-R for those who don't buy vinyl
WATCH THE VIDEO FOR 'RUINS' BELOW
---
DOPE PURPLE 'GRATEFUL END' LP REPRESS IN STOCK NOW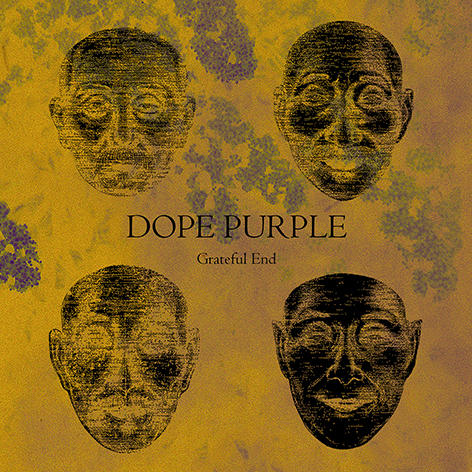 More good news ... the much requested repress of the Dope Purple 'Grateful End ' LP is here and ready to roll. I have exactly 230 copies to cover all my own mail order, shop & distro needs. So don't be shy to get in quick x
This time the LP has been totally recut and pressed over in Italy at Mother Tongue. It's pressed on transparent 'lavender' coloured vinyl and comes with the same sleeve, download code and a black polylined inner bag. Looks, and more importantly sounds SWEEEEETTTT!
ORDER VIA THE LABEL WEBSHOP OR BANDCAMP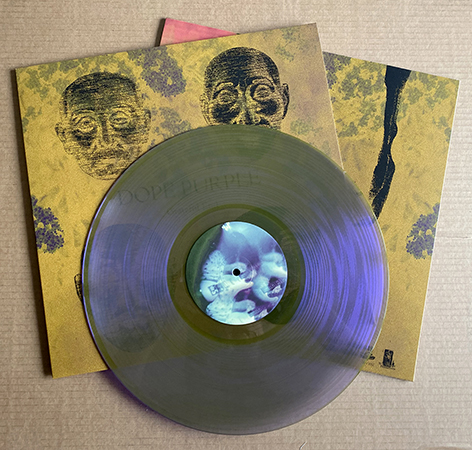 ---
HIBUSHIBIRE 'TURN ON, TUNE IN, FREAK OUT!' LP REPRESS IN STOCK NOW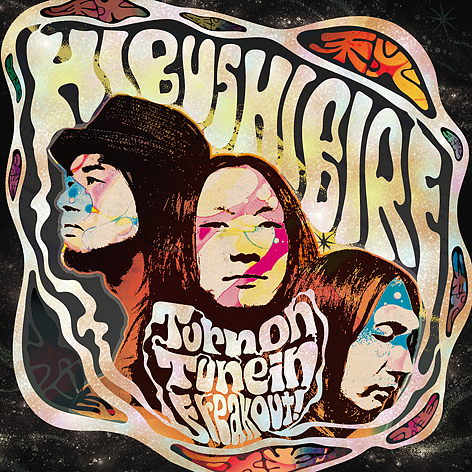 Good news, a long overdue repress of the second Hibushibire album 'Turn On, Tune In, Freak Out!' first released back in 2019 is expected in December. This time we've pressed it on transparent curacao blue vinyl, 300 copies total with gloss finished sleeve, double sided insert and download code.
ORDER VIA THE LABEL WEBSHOP OR BANDCAMP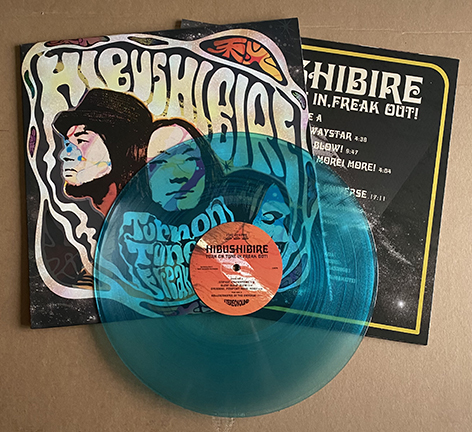 ---
HIBUSHIBIRE 'FREAK OUT ORGASM!' LP REPRESS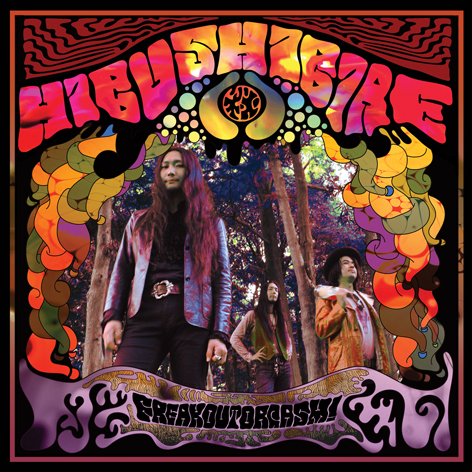 Much later than planned repress of the classic, first Hibushibire album 'Freak Out Orgasm!'. And, at the bands own request this pressing is the first time it's been available on classic black vinyl as all good albums should be.
Comes in a gloss finished full colour outer sleeve, with a slightly redesigned back cover and centre labels. Comes with a black polylined inner bag
ORDER VIA THE LABEL WEBSHOP OR BANDCAMP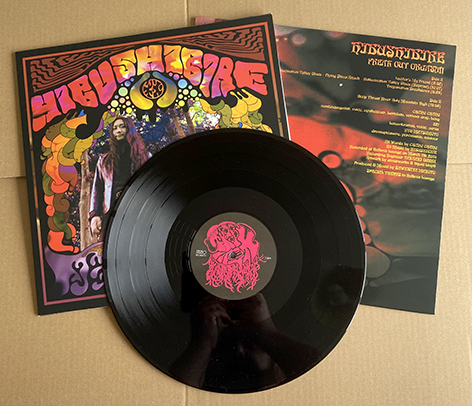 ---
ACID MOTHERS TEMPLE & INFINITY RISING ZERO / PERHAPS 'IN SEARCH OF HIGHS VOLUME 4' LP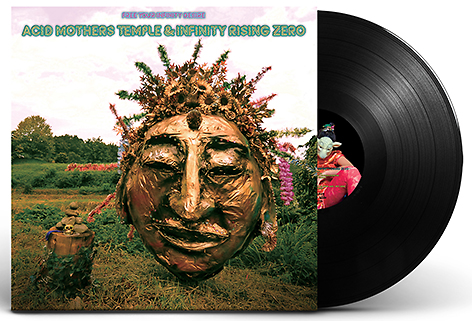 Latest, and much later than planned fourth installment in the 'In Search Of Highs' split release series. This time two label favourites, with two killer new songs. Perhaps and the first outing of Acid Mothers Temple & Infinity Rising Zero.

Limited to 500 copies for the UK & Europe all pressed on black vinyl. Sleeve is printed so you can choose which side you want as the 'front' cover. Comes with a download code and black polylined inner bag.

This release will be coming out in the US (not under the In Search Of Highs title) via Centripetal Force Records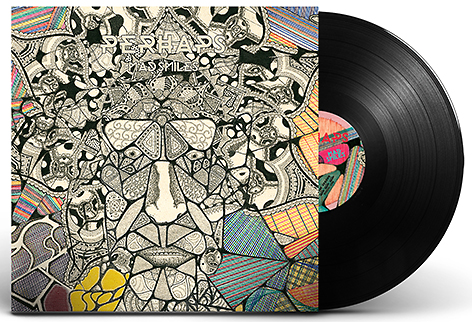 ORDER VIA THE LABEL WEBSHOP OR BANDCAMP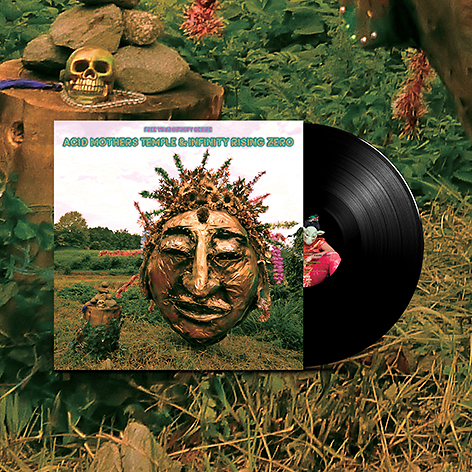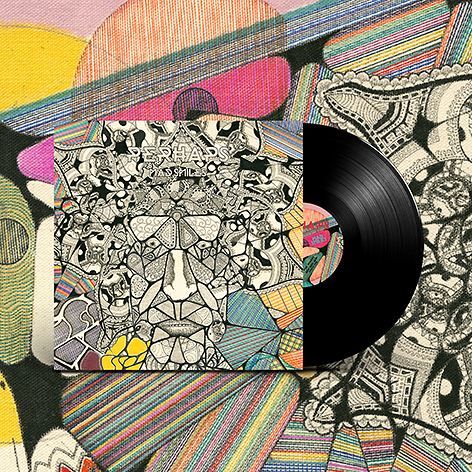 ---
ORCHESTRA OF CONSTANT DISTRESS 'CONCERNS' LP OUT NOW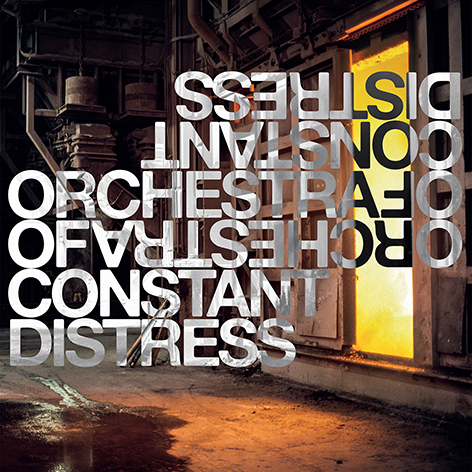 ORDER VIA THE LABEL WEBSHOP OR BANDCAMP
The fourth full length album of Orchestra of Constants Distress Concerns marks the end of quadruple suite of intense, dissonant, reluctant improvisation.
Looking back on five years of musical summits, which also has resulted in a couple of cassette releases and a live LP from Roadburn festival, one might wonder if these musicians has come to some form of insight.
Riffs seems to have deepened into complete compulsiveness as the rhythm from drummer Anders Bryngelsson (Brainbombs, No Balls) deliver both frustration and caution at the same time. Between the dissonant sounds of Henrik Rylander (Union Carbide Produtions, Skull Defekts) and the choleric play style by guitarist Joachim Nordwall (Idealist, Skull Defekts) a way of emotional vacuity is spreading. With the phlegmatic and elemental bass of Henrik Andersson (visual artist) the music of OOCD is a montage of sound-scapes rather than the uniform of compositions.
Rather than seeking a musical presence through improvisation they seems to perform absence and void.
Check out the promo video for opening track 'Consistence' below
---
TARAS BULBA 'SOMETIMES THE NIGHT' LP OUT NOW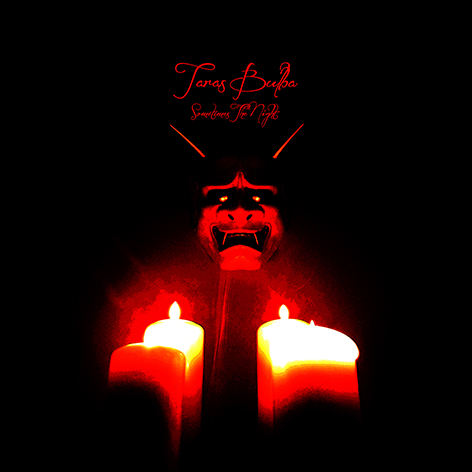 ORDER VIA THE LABEL WEBSHOP OR BANDCAMP
The third release from Fred Laird was recorded during the period June 2020 and January 2021 on 24trk home studio recording. It is also the first album recorded purely as a solo artist with the occasional guest and draws more from a roots style music (trad it isn't) than previous more psychedelic releases.
'Inspiration for the album came from listening to the self-recorded primal music of Hasil Adkins and the first solo Link Wray album for Polydor. The idea of these guys just doing what they wanted back of beyond seemed more akin to me sat in a box room during lockdown feeding off a diet of Billy Chong Kung Fu horror flicks, David Lynch, Noir crime movies, Jean Cocteau and the works of Yukio Mishima.
Musically the sound draws form early Bad Seeds or Crime and the City Solution, Gallon Drunk, Bohren and Der Club of Gore, The Cramps, Hasil Adkins and various other trash inspired twilight creatures. I also wanted to try and create that spooky organ sound that dominates the midnight movie classic 'Carnival Of Souls', so there's quite a lot of organ and piano going on. I also got my hands on a baritone guitar to give the songs more of a deep growly twang!
Vocals are provided by Daisy Atkinson for the Jean Cocteau dedication 'Orphee' which is the nearest thing to a pop song on the album and the echoey almost Sister Lover's sound of the title track. I got sick of my own shit voice and I just thought a female voice would give it a more fragile ethereal vibe.
Mike Blatchford provides formidable saxophone to the album's last three tracks which were recorded on his mobile phone 300 miles away and synched into the music. The big blasted swing blues of 'The Big Duvall' is a dedication to Andy Duvall of Carlton Melton – a big guy who needed a big song. Who knows how big the song could have been in a proper studio. I could have dedicated it to John Wayne but Wayne couldn't chop down trees with his bare hands like Andy can….'
Check out the video/audio for album opener 'The Green Eyes Of Dragon' via the YouTube link below
---
HIBUSHIBIRE 'OFFICIAL LIVE BOOTLEG VOL 6' LP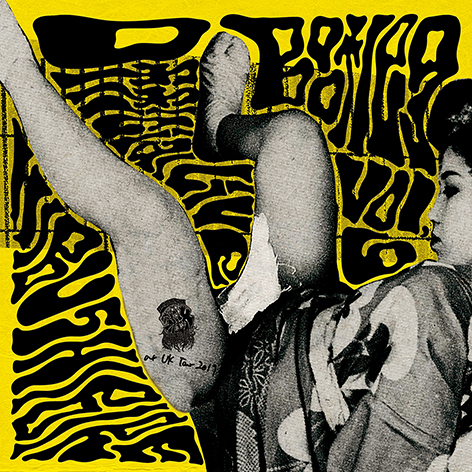 THIS RELEASE IS NOW COMPLETELY SOLD OUT. THERE WILL BE NO REPRESS. THANKS FOR YOUR SUPPORT!
Ultra limited transparent yellow vinyl bootleg style live LP. Recorded live in Nottingham in May 2019 on the bands last UK tour with the original three piece line up.
A handy little live momento to pass the time until we get the bands third album proper. Due to it's limited nature, this release will only be available direct and via few selected shops/distros.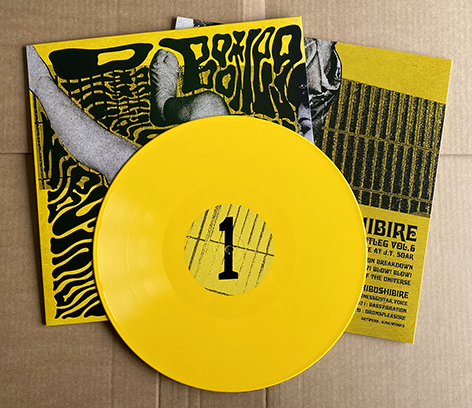 ---
DOPE PURPLE 'GRATEFUL END' LP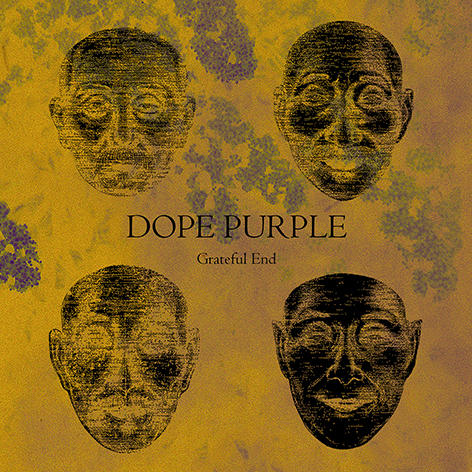 THIS RELEASE IS NOW TOTALLY SOLD OUT. A REPRESS IS PLANNED AND WILL BE DONE AS QUICKLY AS WE CAN GIVEN ALL THE VINYL PRESSING DELAYS CRIPPLING US
Welcome from Taiwan DOPE PURPLE
This Friday, March 5th 2021 sees the DOPE PURPLE 'Grateful End' LP go up for pre sale via the label webshop and bandcamp site at 10am UK time.
The album is a co release between Riot Season Records & WV Sorcerer Productions, with the latter mainly handling the release over in the Far East countries. Both editions are exactly the same, all pressed on transparent yellow vinyl with a download code.
I'm expecting stock to arrive at RSHQ early April so will aim to have it in shops/distros around April 23rd. Mail order copies will ship once they land here of course.
As this is a split label release, i'm getting less to sell for my own needs than i normally would. I've no idea what the interest will be in this one, but for me anyone with a love of Acid Mothers, Hibushibire, Les Rallizes Denudes etc should be all over it ... but i'm biased obviously. That said, that's exactly what got me into them when i stumbled across a link to this album last year.
Please note, this LP is a totally remastered version of the original limited CD/Cassette release from 2019.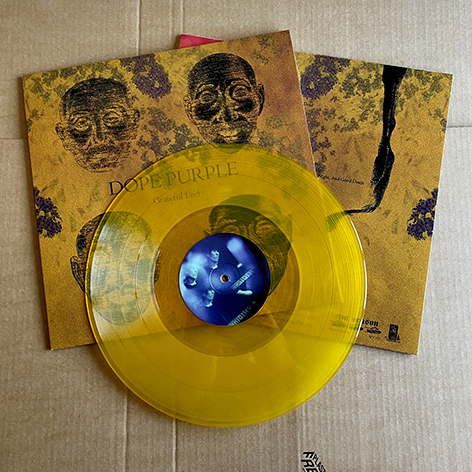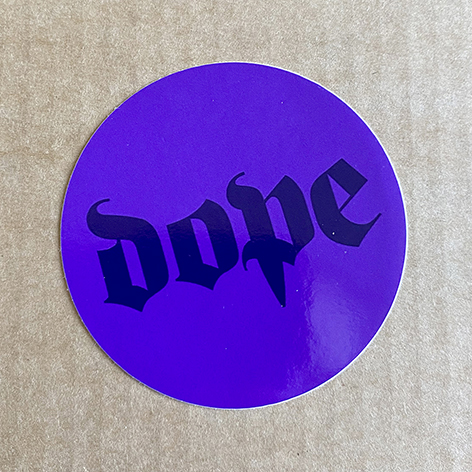 ---
USA/MEXICO 'DEL RIO' LP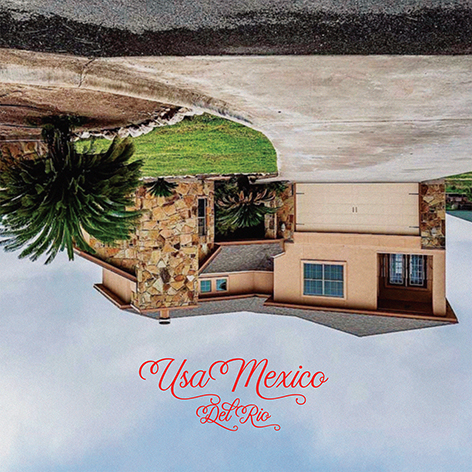 After such a shithouse year, 2021 is already guaranteed to start with a wallop as we also welcome back our Texas buddies USA/MEXICO with their third, and most devastating album yet 'Del Rio'
'Del Rio' is the third album from the Austin triumvirate of guitarist Craig Clouse (Shit and Shine), bassist Nate Cross (Marriage, Expensive Shit) and drummer King Coffey (Butthole Surfers) and the band's first release to feature vocals from Colby Brinkman (Taverner). While their two prior albums (2017's 'Laredo' and 2019's 'Matamoros') were somewhere on the periphery of rock music , 'Del Rio' is a step or several beyond and a real testament to human imagination (maybe you're impressed by Tesla Powerwall batteries but that's because you've not heard "Soft Taco", yet)
Once again co released with 12XU records, Riot Season will be covering the UK & Europe release with 12XU taking care of North America. Both versions have been cut and manufactured separately and vinyl colour will differ.
The Riot version is pressing on gold vinyl and is a one off pressing.
ORDER VIA THE LABEL WEBSHOP OR BANDCAMP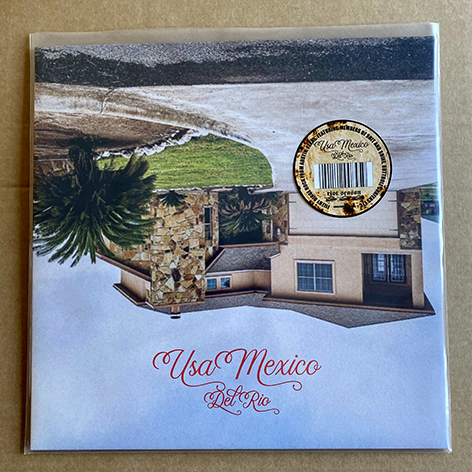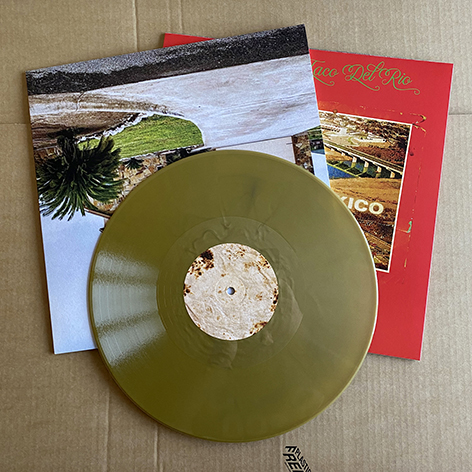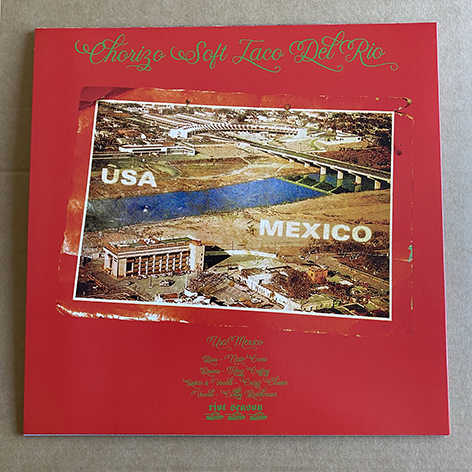 GREAT REVIEW IN WIRE MAGAZINE