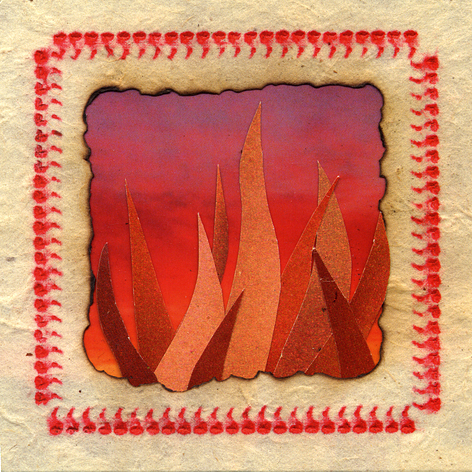 ORDER VIA THE WEBSHOP OR BANDCAMP SITE (IF STILL AVAILABLE)
LIMITED EDITION 1000 ONLY BROWN VINYL 7"
7" Tracklisting
A. Hoof Trip
B. Plague Pipe
Release Info:
Wonderful two tracker from these weird and colorful folks from New England, vaguely in league with Jackie O Motherfucker or stylistically in the footsteps of the Sun City Girls (except there is like a bunch of them). Released to coincide with the bands' UK/European tour dates in October. The second release in a planned series on Riot Season of limited 7"s following the debut from Cotton Casino (Acid Mothers Temple). Sunburned were recent cover stars of THE WIRE magazines 'New Weird America' edition. This is an extremely limited pressing and once it's gone it's gone for good!. On a hard to describe brown/maroon colored vinyl, in a beautiful color sleeve.
REVIEWS
Sunburned Hand of the Man 'Hoof Man' (Riot Season). Another release to have you searching furiously through all those record racks is this limited brown coloured vinyl 7 inch from Boston's favourite wicker basket making free folk collective Sunburned Hand of Man. 'Hoof Trip' is in total contrast to their recent 'The trickle down theory of Lord knows what' album, which frankly after hours of counselling we've only recently come from behind the sofa because of. 'Hoof Trip' invites you to sample some more weird and uneasy sounds to upset the psyche as SHOTM go all percussive on us, loads of disconnected tribal like drumming, tambourines and triangles flock wearily amid eerie organ drones and the odd flute, a very art rock feel but not something you 'd ask a loved one to dance to, unless of course you had a few nifty unorthodox moves. Reference wise imagine a very early belligerent P.I.L. locked in a room with Henry Cow and Muslim Gauze. Flip over for 'Plague Pipe' which is slightly more together though nonetheless equally sinister, glossed with a claustrophobic vibe, again the reference points to Muslim Gauze are apparent, fractured Eastern textures are buried beneath a torrent of disjointed elements, vaguely Chris Cutler at times, that said the last 30 seconds it all kicks into some semblage of conformity with a gripping krautrock workout
LOSING TODAY
It's pretty amazing that one of the most talked about underground bands in the world, one that has graced the cover of the Wire, as well as the inside of numerous other hipster music bibles, has no actual cd releases, and in fact, has nothing currently in print. EXCEPT for this 7". And that won't last long either as we're fairly sure we won't be able to get more of these. It's also too bad that these two tracks don't do much to demonstrate what SHOTM are capable of. Side one is a fairly tepid free percussion jam / hippy drum circle, sort of stumbling and meandering. Fairly pleasant but nothing to knock your improv socks off. Side two fares a little better, a little wilder and more focused, but the track doesn't really get going until about 20 seconds before it's over, when a wicked Can-ish groove kicks in only to be snuffed out moment later. Leaves you wanting more definitely. Not sure a 7" is the ideal medium for a sprawling, wandering, free form inprov outfit, but since this is all they got right now, if it sounds like your cup of tea, don't dawdle or you'll be out of luck
AQUARIUS
The second new 7" on Riot Season is from Sunburned Hand of the Man. At its best, a Sunburned Hand of the Man recording should feel like a bootleg of a jam session. The move from CDR to 12" LP in Jaybird and Headdress has already affected the quality of some Sunburned Hand of the Man recordings, chopping off parts, leading to the feeling that the original source of the full session would be more interesting than the mass distributed set of fragments. Thus, you'd have to wonder how well the Sunburned Hand of the Man would fit on a 7". The answer is, "Not too bad, actually," as the songs on the 7" fit well in the form and duration provided. The A-side, "Hoof Trip," is pure drum circle, aside from some bass, a few squalls, and a few twinkles. As the song develops, they get a clickety-clacking and create a nice beat, but as any Iron Butterfly fan knows, drum solos should only be allowed to go on for so long. The B-side, "Plague Pipe," is much more of a trip, a good mix of skronk and funk similar to the band's double album, Closer to the Bone. The opening to the song is creaky ambience of echoing voices, bending wood, and clarinet solos. Out from this comes a very tight Kraut bass groove, which flows for a couple minutes before a skronky sax interrupts to create an airy, empty sound. The funk cannot be denied, though, and when it comes back, it is giddy and silly, bringing a smile to your face but thankfully subsiding after only a few moments. Both these singles have great cover art, come in colored vinyl (white Cotton and a nicely tanned Sunburn), and are very limited (500 Cotton Casino and 600 Sunburned Hand), so make sure you act quickly
FAKE JAZZ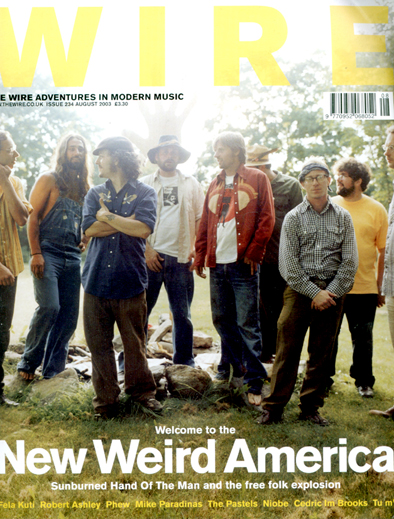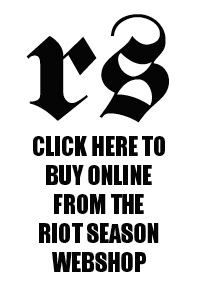 TO BUY ANY AVAILABLE RIOT SEASON RELEASE DIRECT FROM THE LABEL, PLEASE VISIT OUR WEBSHOP BY CLICKING THE IMAGE ABOVE.