LIMITED EDITION 1000 ONLY CD IN JEWEL CASE

CD Tracklisting

1. Tsukuyomi Ni Kogu (21:25)
2. Ariake Naredo Sayani Terikoso (15:39)
3. Mumyou e Iran (17:51)
4. Itsushika Muragiyu (11:17)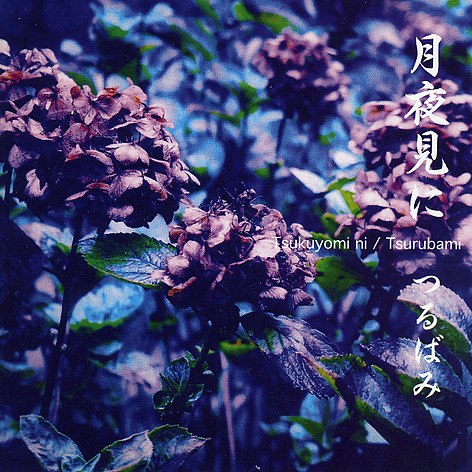 ORDER VIA THE WEBSHOP OR BANDCAMP SITE (IF STILL AVAILABLE)
Release Info:
Third album proper from this Japanese trio consisting of Emi Nobuko (Drums) and ACID MOTHERS TEMPLE duo Higashi Hiroshi (Bass) and Kawabata Makoto (Guitar). All the music on this four song / 66 minute album was completely improvised, and not over-dubbed. The sounds fall through different styles of head splitting walls of sonic noise, quiet introspective lulls and freeform freakouts. TSURUBAMI (pronounced without the 'T') recently made their live debut in the UK & Ireland as part of the 'ACID MOTHERS TEMPLE SOUL COLLECTIVE' tour with fellow collective members Pardons and Makoto Kawabata playing solo. The tour was a great success and Tsurubami in particular blew a few eardrums and minds along the way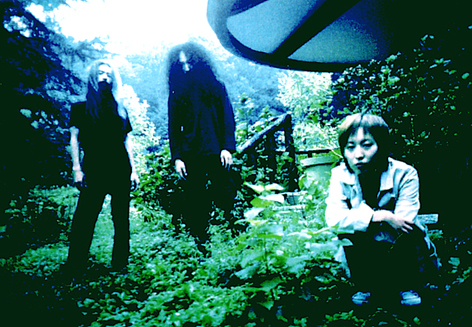 REVIEWS
This latest disc from Tsurubami is my first exposure to Acid Mothers Temple mainstays Kawabata Makotoís and Higashi Hiroshiís side project. With Makoto on guitar and Hiroshi on bass, joined by drummer Emi Nobuko, this trio plays all improvised music, with no overdubs. Of course, you would expect a lot of noise, and there is, but there are also moments - well more than moments - long stretches of delicate explorations as well.
The 21-minute Tsukuyomi Ni Kogu gets things going with about 7-minutes of solid wall of noise, yet this noise is not grating. Somehow, the long stretches of feedback beneath Nobukoís crazy drums forms a kind of meandering, indistinct melody, like order from chaos. It all drifts off into an extended, mostly drum free middle section of sleepy, haunting reverie, that ebbs and swells like an ocean of half remembered dreams. Then, like a bookend, the noise returns, as if bringing the listener back to wakefulness. One might fall asleep again though, or at least fall into a deeply meditative state with the 15-minute Ariake Naredo Sayani Terikoso. Itís amazing to consider that there are no keyboards played on this album. Like electronic waves, long drifting notes, and feather light tones wash through the listenerís ears, caressing his or her mind while soft cymbal crashes tease, moving forward like the auditory experience of a sleepwalker, as it slowly builds, the percussion growing more adventurous, always leading the listener onward. The 18-minute Mumyou E Iran begins with another startling wall of noise, this time with Makotoís guitar far more in front of the mix though, as it rages around, searching for something indefinable, finally finding it in one long, achingly piercing note that fades into a misty haze of sound. Out of the mist emerges an indefinite and vaguely Eastern sounding melody, sometimes imitating distant voices, other times sounding like a mournful violin, till the clamour that started it all comes crashing in again, like waves crashing over some lonely shore. The 11-minute Itsushika Muragiyu finishes things off with a vast carpet of sonic freeform madness that manages to be mellow and noisy at the same time.
In fact, despite its often loud, swathing sheets of noise, the album is rarely if ever abrasive. There is an unexpected calmness to Tsukuyomi ni. But itís a challenging calmness. Rather than leading to drowsiness, it leads to something almost transcendental. Iíve heard some musicians say thereís exquisite beauty in noise. Tsurubami finds absolute truth in that statement
AURAL INNOVATIONS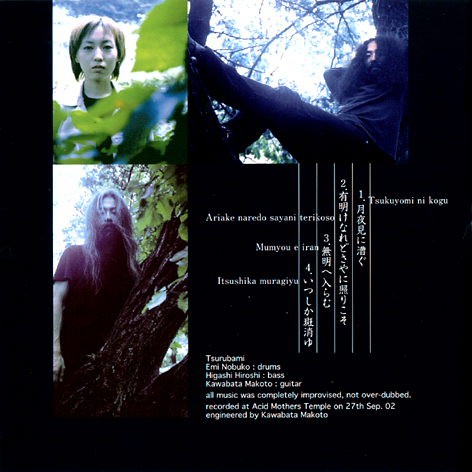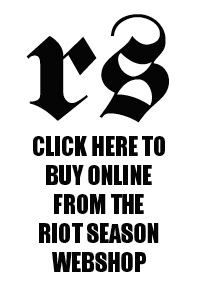 TO BUY ANY AVAILABLE RIOT SEASON RELEASE DIRECT FROM THE LABEL, PLEASE VISIT OUR WEBSHOP BY CLICKING THE IMAGE ABOVE