LIMITED EDITION 500 ONLY BLACK VINYL LP
LP Tracklisting

A1 Skreamer (16:14)
A2 Cut Spider Leg (3:47)
B1 Acid Animal (14:31)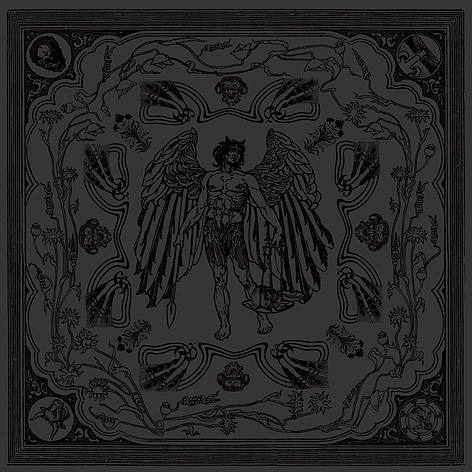 ORDER VIA THE WEBSHOP OR BANDCAMP SITE (IF STILL AVAILABLE)
Release Info:

The Black Hand is the first part of a trilogy on black vinyl investigating the power of deep drone and extreme sound and the beast that is creativity and sound. The Beast in Man should be exercised, not exorsized. The Black Hand is like something covering your face.
It's getting hard to breathe, man. Visions are blurry. But the sound is razorsharp and clear. The Skull Defekts were for this recording Henrik Rylander on no-input mixing desk and feedback units and Joachim Nordwall on Drone Machine and effects. Cover design by infamous artist Fredrik Söderberg.
About The Artist:

The Skull Defekts was formed by Henrik Rylander and Joachim Nordwall in early 2005 when Nordwall's band Kid Commando decided to end their eight-year career as knights of the sweatiest avant rock existing. Rylander had been experimenting with feedback for a few years after the death of the infamous Swedish garage rock outfit Union Carbide Productions where he was the pulse, rhythm and founding member.
Quickly they teamed up with legend Jean-Louis Huhta who's been a key character in the Swedish underground music scene since the mid 80's, and the quartet was complete when Daniel Fagerström joined after Eric Olofsson left the band after the recording of Blood Spirits & Drums Are Singing (Conspiracy Records). They have collaborated with DAMO SUZUKI, WOLF EYES, CM VON HAUSSWOLFF and LASSE MARHAUG. Inspired by bands like Section 25, Lungfish, PiL, 23 Skiddoo, Arthur Russell, Cabaret Voltaire, A Certain Ratio, Brain Bombs, dub, noise, funk, techno, and tribal ritual drumming – The Skull Defekts are kings of their own sound.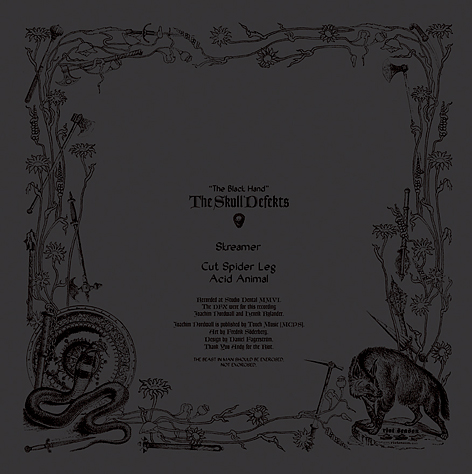 REVIEWS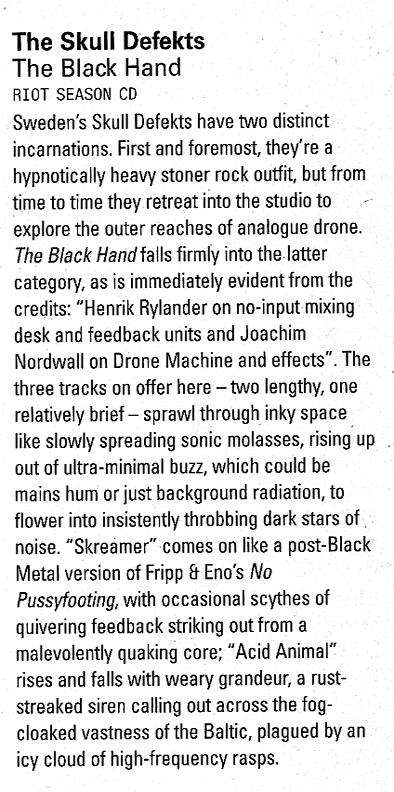 More killer stuff from the Riot Season label, this time coming to us from Sweden, and more specifically from blackened drone/noise outfit The Skull Defekts. Headed up by feedback manipulator Henrik Rylander and Ideal records bossman Joachim Nordwall you know you can expect some seriously heavy noise, but little could prepare you for the purist drone assault you end up with on this earth-trembling waxen disc. Think Sunn o))), think early Earth, think all the copyists and then think again, The Skull Defekts' vision is one step closer to Oren Ambarchi or even further into the realm of Line/12k based experimental minimalism, it's just replete with a grimacing blackness that betrays its metal roots. Amazing, long-form drone music and sure to bring a frown to the face of any self-respecting fanboy. Recommended.
BOOMKAT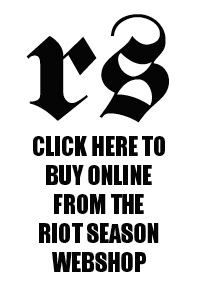 TO BUY ANY AVAILABLE RIOT SEASON RELEASE DIRECT FROM THE LABEL, PLEASE VISIT OUR WEBSHOP BY CLICKING THE IMAGE ABOVE