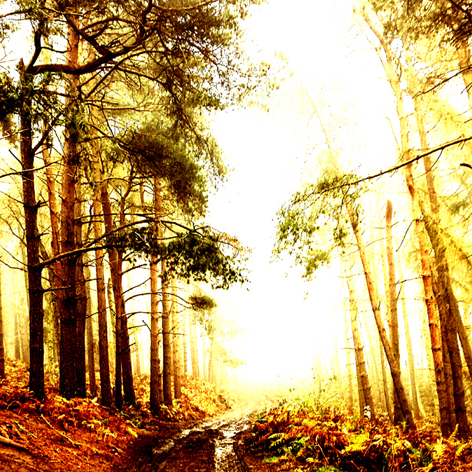 ORDER VIA THE WEBSHOP OR BANDCAMP SITE (IF STILL AVAILABLE)
Early Mammal are a 3-piece based in the home of South London Sludge, Dropout Studios. Formed in 2012
Early Mammal are: Rob Herian - guitar, drone box & vocals, Ben Davis - drums & Ben Tat - bass & baritone guitars
The band released two albums in 2013 and received strong reviews. Debut album 'Horror at Pleasure' was released in April of that year on Devouter. Denis Belindir provided cosmos expanding synth on this brooding dark invitation through the woods of the mind. The album, as with all to date was recorded live at Drop out over the course of 3 days. The LP streams continuously combining raw power and claustrophobic psyche blues, coaxing and sometimes dragging the listener through its journey. Influences of Captain Beefheart, Aphrodite's Child, White Hills, Hawkwind and Uncle Acid and The Deadbeats can be heard. Less than half a year later the band released 'My Fire' on Convoy records. This album found Dan Davies (Wolf people) joining to record a more experimental late night driving experience through psych-rock, Denis Belindir's distinctive Turkish tinged synth really taking the trip to different levels.
Third album, 'Take a Lover' is proudly released September 2015 through Riot Season records. After the sudden departure of Denis Belindir on synth, the band regrouped with a reinvigorated sound. Taking the experimentation of My Fire, the narcotic muscularity of Horror at Pleasure, this album represents a new chapter out of the woods and showing greater depth. With the arrival of Ben Tat on bass and baritone guitars, the band shares two common ancestors now: Elks and 85bears. The upcoming release reflects the sound of a line up finding order through the entropy of extended jams and developing their sound. Recorded at Dropout studios by the band. Take a Lover is live and captures a stream of single takes from two days of winter, December 2014. It has become the catalyst to yet again prolific recording and sets the tone for where Early Mammal are going next.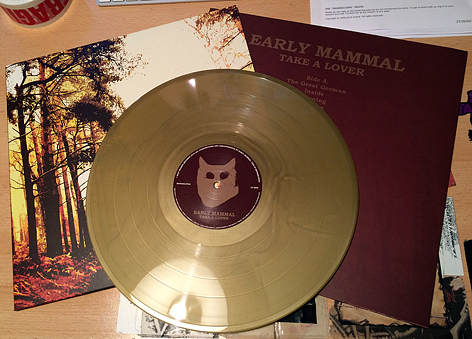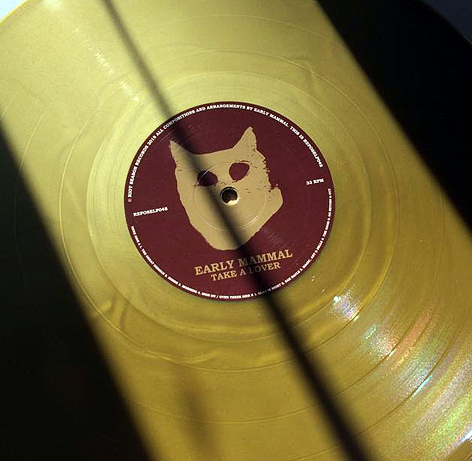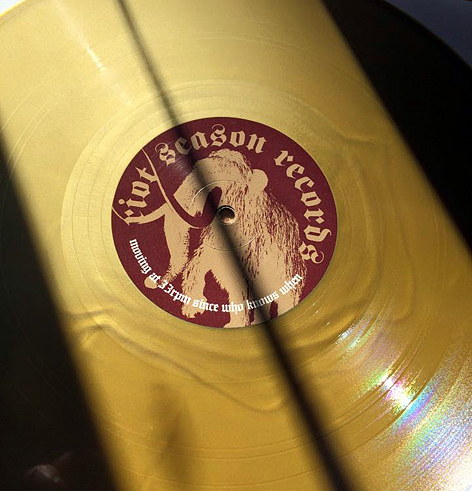 WATCH THE 'TAKE A LOVER' PROMO VIDEOS BELOW
'The Great German' & 'Morning' by Early Mammal (2015)
REVIEWS
A little fuzzier, both in sound and mind, than WMNU are their label-mates Early Mammal. They're a talented and versatile bunch, albeit an overly loose one who lack the more solid, graspable identity of Workin' Man Noise Unit, Henry Blacker or Bad Guys. In Mark Yarm's oral history of grunge (Everybody Loves Our Town, 2011), Jeff Smith from Mr. Epp and the Calculations observed how the first Stone Temple Pilots album was "almost like a best-of-Seattle", comprised of a fake Alice In Chains song, a fake Nirvana song, a fake Pearl Jam song, etc., etc. Likewise, Early Mammal are in grave danger of being the Stone Temple Pilots of psych-rock. They sound like Endless Boogie on one track, Sleep on another, then Dead Meadow, then The Entrance Band, then Eternal Tapestry, then Kyuss, and so on. Lyrically speaking, Early Mammal fail to push themselves into the stranger (or sometimes peculiarly everyday) territory into which WMNU, HB and BD have dared to venture. If lines like "feet are cold on the reptile floor" and "tell my friends that I'm a hell of a mess, Mother, she died today" tell us anything at all, it's that the fetid whiff of Jim Morrison's corpse continues to float across the Channel from Père Lachaise.
THE QUIETUS
Riot Season have established themselves as the go-to label for UK based retro-riffage. Early Mammal have a new line-up following the departure of synth player Denis Belindir and the arrival of Ben Tat on bass and baritone guitars. The change has meant the sound has evolved (or devolved) into a thick and sinewy sound that writhes and winds in the mid-range with glorious aplomb. The resulting songs have the questing grandeur of space-rock eipcs but also the grounded riffs of canonical heavy rock forefathers. The drowned and dense sound of "Inside" is how Led Zeppelin would have sounded if they'd actually recorded under Loch Ness, not merely beside it. A rat-clawed troglodyte sound drives the opening "The Great German". Early Mammal play the blues of the dying dinosaurs and the subsequent victory march of the creatures crawling out of the swamps and thickets to take their place.
WIRE MAGAZINE
Let's get one thing straight. Early Mammal are a rock and roll band. They are a rock and roll band in the sense that they don't give a fuck. They also happen to make severely good rock and roll music too which kinda helps. They're so rock and roll they don't even have t-shirts. Nope, this band have bags instead. Bags to carry around your Early Mammal records if you so wish. Bags of rock and roll, just like the band.
A band like this deserve some rock and roll words written about them and putting aside the urge to do a Lester Bangs and wax pivotal about how this band will change your life and once you have heard them you may find yourself part of a cult of swamp loving psychedelic demons, baying for one more riff before they leave you out to dry (hang on, surely this is Hunter S Thompson speaking here!), some semblance of normality must resume.
How to keep normal when such tremendous music is on display though? The sort of music that invades, pervades your life and haunts your stereo like a proverbial phantom ready to caress you with those gorgeous riffs, not forgetting that organ, it's music of another time. It is also music of now.
It's an album to sink into and savour. Its timeless feel adds to the sense of detachment you get as you listen along and as 'Inside' throws you aloft onto some spinning quagmire of psychedelic sound, it's as if nothing else matters. The liquified guitars just add to the overwhelming sense of one-ness and freedom. In reality you'll be thumping the air with your fist and screaming along.
It's quite a measured drift through the album and Early Mammal like to take their time. They know when to keep the music sparse and for the main the music is simple bass, guitar and drums plodding out a simple beat. As the organ swells and the guitars start to melt in time, things take a decidedly heavy turn. Supremely psychedelic, it's also just a simple blues too.
Influences and similarities can be spotted throughout, but one gets the idea that these are accidental rather than on purpose. The simplicity of it all begs recognition although you may find yourself thrown off course by the sudden sample which bursts out before the final song takes you home. Like one last blast of out there reverie, it disturbs your psych slumber and wakes you up to an album, which finishes on the same riff it began with. Sublime.
So is that enough rock and roll words to do this album justice? Probably too much. If it makes you go out and buy this album it's job done though. Early Mammal are a band to be cherished and loved. They are a rock and roll band too. A damn fine one.
ECHOES AND DUST
Early Mammal are one of those bands that interest me, they have a murderous sense of self confidence that has been building through each release. So… the new album 'Take A Lover' released on the ever reliable Riot Season had me wondering what would be lurking within its grooves.
Each track on this album comes at you from a slightly different direction it is almost like being caught up in a sonic hurricane. The thunderous openers 'The Great German' and 'Inside' are full of fuzzed up guitars and groove a plenty. Both give the listener an aural exemination, but are ultimately ruled by the aforementioned fuzzy guitar and that oh so steady groove. The big surprise comes with the next two tracks, firstly 'Morning' comes on like 'Dig, Lazarus, Dig' era Bad Seeds, it has that dark prognostic feel but with an underlying sense of hope. The laid back feel of 'Sigh On' adds yet more texture with a gentle vocal that cuts through the drifting melody.
Of Course this an Early Mammal album and the heavy psych is soon back 'Glad is Night' clocks in at over eight minutes. 'Sak Bacle' is an all too brief instrumental interlude before the spoken 'Magic,Art Bell'. I am guessing this was sequenced in such a way as to give album closer maximum impact, well it worked and it worked with bells on, all heavy, loud and trippy.
'Take A Lover' has something for everyone who is a fan of (for want of a better term) heavy psych and will be being played on turntables around the world for quite sometime I think.
HEATHEN MOFO
If you like dirty low down psychedelic blues rock then I would suggest that you are going to love this third album by Early Mammal, on the ever reliable Riot Season Records. Early Mammal seem to have adopted that sort of no holds barred psychedelic blues rock aesthetic that at the same time puts a huge smile on your face and has you gawping with awe at the whole deep grooviness of the whole affair. earlymammal4-highres This is certainly the case on the opening track, 'The Great German' which really rocks out and sends an immediate message that this is going to be one hell of a ride, in the same way that Earthless, Black Bombaim and Blown Out are. Comprising a series of live takes over two days recording, this is a really visceral beginning to the album that continues with 'Inside'. Taking it down a notch the band really get down and dirty with some real filthy guitar and plangent vocals.
'Morning' and 'Sigh On' slows it down even more with a real mixture of light and dark weaving their way through the songs. There is a lightness to the vocals, but there is real menace there too. I am expecting these to be a growers, they certainly are not as immediate as the rest of the album, but have a subtlety to them that may well keep on giving.
'Glad Is Night' and 'Sak Bacle' get us back on the blues rock track again, and both have terrific restraint to them. You feel like the band are fighting to keep the whole thing under control, operating just on the edge between order and chaos. The live feel is again evident here and you just know that something is going to happen, and it does after around six minutes into 'Glad Is The Night' when the vocal kicks in. Early Mammal are not a band for the impatient, but it does reward the wait, offering satisfying but different resolutions to each track.
Last up is 'The Good/ GG Return and Out' which is marked out by its ultra heavy and distorted riffage which really pulls you deep into it, and then returns you to the brilliant themes of the opening track which is both satisfying and welcome. This is an album to really kick back, turn off the lights and turn up loud. And when you've finished you may well want to put it on again.
BACKSEAT MAFIA
What better way to kick things off again after a few days away than with one of the most intriguing and most enjoyable albums I've heard in a while. Early Mammal are a new addition to the venerable Riot Season roster, but have been plying their trade for a while now. The band formed in 2012 and released two exceptional albums in 2013: 'Horror at Pleasure' (Devouter) and 'My Fire' (Convoy Records), both of which garnered rave reviews and 'Take A Lover' will no doubt extend that run. Early Mammal are: Rob Herian guitar, drone box & vocals, Ben Davis - drums & Ben Tat - bass & baritone guitars.
The album kicks off in fine style - 'The Great German' is a seven and a half minute instrumental acid jam with some superb soaring psychedelic guitar work that immediately takes things to a cosmic level, backed with some Doorsian organ that gives it a touch of sixties authenticity. 'Inside' ups the power a tad with some big, fuzzy riffs to add some Sabbath doomy styling's to the mix and the vocals, hidden down in the mix, have a grungy feel about them. 'Morning' shifts the focus again. The fuzzy riffage is gone and replaced by some more delicate guitar - it has the same feel as some of Jane's Addiction's more mellow material, say 'Summertime Rolls', with maybe a more psychy, sixties tinge. The juxtaposition of this with the heaviness of the preceding 'Inside' gives the album a real chiaroscuro effect; the lightness of 'Morning' bringing some brightness after the shade of 'Inside'. 'Sigh on' further extends the mellowness...the acoustic guitar plucks out a folky refrain while the vocal harmonies sound plaintive and yearning. The fuzz returns with vengeance in 'Glad is night', the speakers shake with the amount of reverb - the slow, fuzzy riffs taking us back into psych / space rock territory over a slow but rock solid rhythm. There are murmurings of sporadic, hushed vocals, again treated with layers of distortion and reverb. It is trance-rock at it's very best...hypnotic, hypnagogic and truly psychedelic. 'Sak Bacle', with it's shamanistic drums and twanging guitar, takes us to the sun-bake aridness of Death Valley and, as a track, would fit in nicely onto some of the ace 'Italian Occult Psychedelia' material that is gathering rave reviews (Heroin in Tahiti, Squadra Omega etc). 'Magic, Art and Bells' is a short spoken word sample on the subject of magic and art ('a sound magician is a mighty god'). The closing track 'The Good / GG Return and Out' once more sees the fuzz turned up to 11. Another track which takes us back, but to the early seventies heavy psych scene rather than the sixties...some fine guitar with some distortion you can almost taste and a rhythm that never gives in. As the track comes to a close, there is a reprise almost immediately afterward and gradually disappears in a cloud of echo and reverb.
Before I got the promo for this album (cheers Andy!) I heard a couple of tracks and thought it sounded good; after hearing the whole album I've changed my mind, it's a quite brilliant album...the composition and running order show a true level of thought and drama, the music itself is ace...when they freakout, they really freakout but it is counterbalance beautifully by some more introspective pieces, and that fantastic fuzz!! Kudos must go to Riot Season as well for picking up on this.
DAYZ OF PURPLE AND ORANGE
Early Mammal's new LP Take A Lover is a definite keeper. This record has some smooth cloud drifting jams on it along with other heavier fare to satisfy. Some of my favorite tunes are Morning which reminds of a psychedelic 70's cut with a tinge of Jane's Addiction thrown in for good measure. The vocals on Morning are exceptional. The same holds true for Sigh On, probably my favorite song of the whole record. It's creepy, depressing and haunting. This band definitely knows how to evoke emotion. If you like really good rock and psych, Take A Lover is a must have record. Not being familiar with their earlier works I would have to say it is definitely worth checking out everything these guys have to offer. Great songs, great production and overall a great group!
STONER HIVE