LIMITED EDITION 500 ONLY BLACK VINYL LP HOUSED IN FULL PRINTED 350GSM SPINED OUTER SLEEVE. THIS WAS A CO RELEASE WITH GREEK LABEL 3 SHADES OF BLACK WITH EACH LABEL GETTING 250 COPIES EACH
LP Tracklisting
Side A
Leather Couch (4:11)
Mind Decay (2:06)
Death Town (4:47)
Weak (2:44)
The Last Men (5:25)
Side B
Let Off Steam (2:51)
Dusk Latitudes (2:09)
Suburban Anarchists Building A Better Tomorrow (2:24)
Sleep Of Fools (7:17)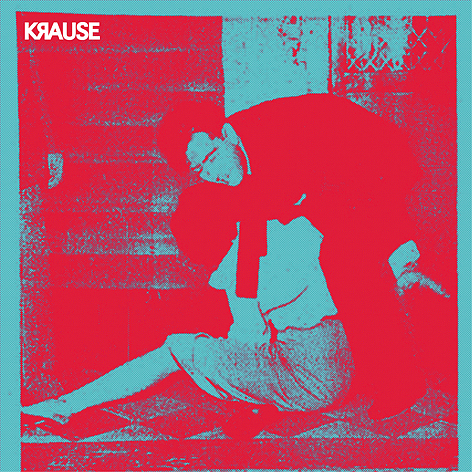 ORDER VIA THE WEBSHOP OR BANDCAMP SITE (IF STILL AVAILABLE)
Krause is the late unwanted child that sprung from the loins of the Athenian underground. As any child of such fate, at the end of 2015 they amassed their collective contempt for this world and gave it back to it with their debut LP "2AM THOUGHTS", that is to be released as a collaboration between Riot Season (for EU & the world) and 3 Shades of Black (for Greece) in late January '17. "2AM THOUGHTS" will also be presented in its entirety soon after its release in a very weird night with equally esteemed guests.
Even though the band are veterans of various scenes and genres, with active and past members of VULNUS, Cut off, Rita Mosss, Casual Nun, Progress of Inhumanity, Dusteroid and Straighthate, Krause was formed with the intention of playing 90s-inspired aggressive and dirty noise rock in the vein of AmRep bands like Unsane, Helmet, Today is the Day, Cherubs and more, something that none of them had done before but have long been huge fans of.
As members of other bands, they have shared the stage with bands like Cursed, Burst, Knut, Stamping Ground, Bong, Drunk in Hell, Consumer Electronics, Luminous Bodies and more.
CHECK OUT THE LIVE VIDEO FOR 'MIND DECAY' BELOW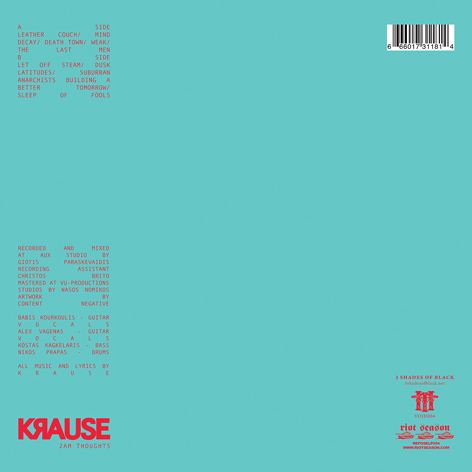 SNAPS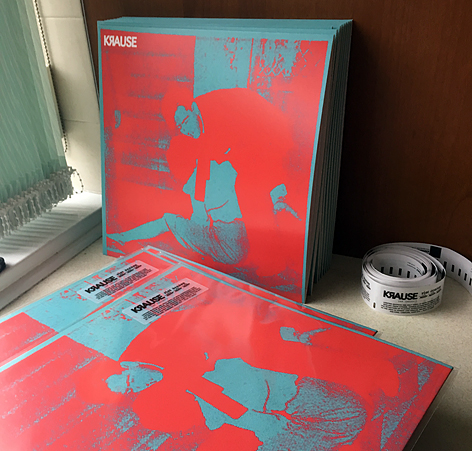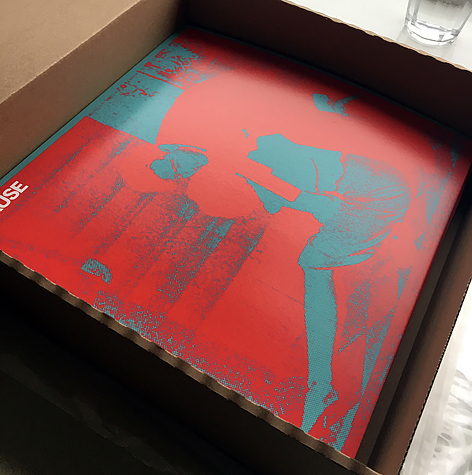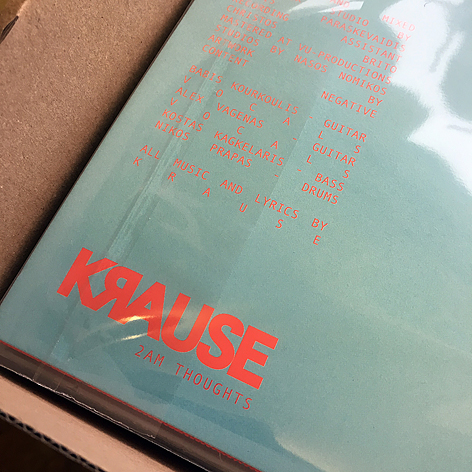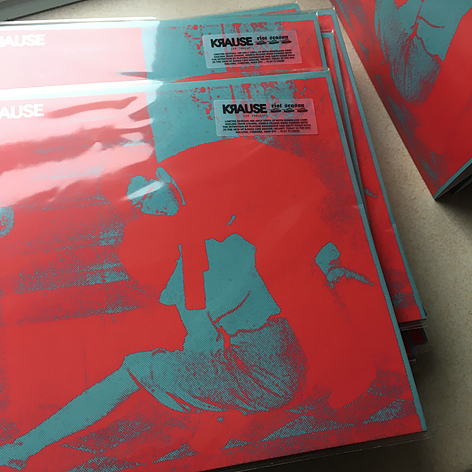 REVIEWS
Man, this is pissed/odd/crazy (delete where applicable). Hey, that's what you expect from any band on Riot Season though; a label that are the true purveyors of the weird, wonderful and downright ridiculous when it comes to creating a variation on sound that can be interpreted and translated into music. KRAUSE are four dudes from Athens, featuring former members of *deep breath* VULNUS, Cut Off, Rita Mosss, Casual Nun, Progress of Inhumanity, Dusteroid and Straighthate (nope, me neither but let's investigate later). In any case,they make a fuckload of noise – and why not? In this ever increasing unrest as we suffer a full and total dimensional cascade into the darkest timeline imaginable, we might as well go out with a bang and bloody, hacked-up grins on our faces. Right, take your shirt off, crack a beer and dive straight in.
The solemn and desolate rapid-bass twang on opener Leather Couch sets a rather disconcerting tone for the first 38 seconds – then the guitars kick in and everything is buried in this buzzing, gnashing hum of crunching strings and clattering drum beats. Vocals are lost in the fuzz, somewhat breaking through in places, but buried beneath this percussive blast of dense, almost kraut-rock bludgeoning of chaos. From this point on, KRAUSE keep the fear levels to maximum, as the unhinged Unsane-thrash noise of Mind Decay thunders past, complete with crackled vocal barks, which sound as if someone is constantly re-tuning a radio through a show about white noise, whilst the guitars scythe and slice with surgery-like precision.
There's perhaps a reason Weak starts with a cackling laugh – it sets the tone of this entire album really; KRAUSE are laughing at you – the person trying to understand this all. The distorted, ugly vocal muffle that emits sounds like one continuous, braying cackle, utterly swamped, consumed and polluted by electronics, whilst the rhythm section is a taunt, slice of post-hardcore hate stamping on your face. The frat-boy bro-core slap of Let Off Steam is perhaps the most upbeat track on offer – oddly lighter in tone, it's still scuzzy as hell with that scratching, ripped-up edge before falling into this portal of sludge and is soon enveloped.
It's not all laughs or smashing your guitar to pieces for KRAUSE though. There are moments that are akin to Arizona psych-merchants Destruction Unit; the howling swirl of noise on Death Town for example, which plays on the heavy-grunge vibe of sludge-riffs and expansive mire drenching unease. This is continued on the slow rumble of The Last Men, a crunching almost jam-session vibe of meaty, space-rock guitars and rambling, spoken-word segments that drift in and out of focus.
The ear-ringing, cymbal trashing fury of Dusk Latitudes and the bizarrely named Suburban Anarchists Building a Better Tomorrow both thunder along at an almost METZ-like speed; uncomfortably loud, obnoxious and seething. On the later, vocals are mangled, mixed and submerged beyond all incomprehensible recognition as this wailing punk-racket hammers onward to oblivion. Final track, Sleep Of Fools is a noxious and scribbled caterwaul of darkness and unforgiving bleakness that stretches itself over 7 minutes of howling agitation before collapsing in a smoldering heap of burnt-out amps and a drum kit, possibly on fire.
This is a demolition spree disguised as an album; 2am Thoughts will rattle the teeth out of your skull – it's saturated in disturbance and hardcore psychedelic nuance, making it a bloody brilliant and cathartic listening experience. Stream/purchase below from Riot Season if you're after an intense, high-octane ride. Also: RIFFS. Loads of 'em.
Another great debut album but in a different genre than the ones above. KRAUSE's "2am Thoughts" is a pissed-off, swamped, noise rock album that is going to melt your brains and rattle the teeth out of your skull. Nine tracks with a total duration of about 34minutes, full of riffs, crunchy bass, saturation, clattering drum beats and mangled vocals buried under tons of noise and beyond any recognition.
DOWNTUNEDMAG.COM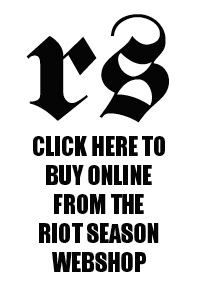 TO BUY ANY AVAILABLE RIOT SEASON RELEASE DIRECT FROM THE LABEL, PLEASE VISIT OUR WEBSHOP BY CLICKING THE IMAGE ABOVE