LIMITED EDITION 500 ONLY NEON ORANGE COLOURED VINYL LP HOUSED IN FULL PRINTED 350GSM SPINED OUTER SLEEVE WITH BLACK INNER
THERE WILL ALSO BE A LIMITED TAPE RUN OF 75 COPIES ON SISTER LABEL SWAP MEAT. THEY CAN ALSO BE PRE ORDERED VIA LINKS BELOW
CHECK OUT THE ALBUM TEASER VIDEO BELOW
LP Tracklisting
A. Impious Oppressor (15:15)
B. Superior Venus (15:38)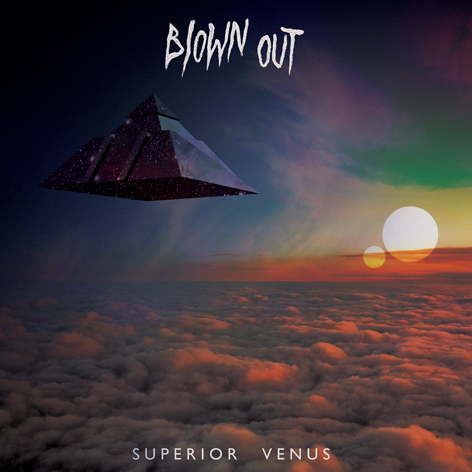 ORDER VIA THE WEBSHOP OR BANDCAMP SITE (IF STILL AVAILABLE)
While we're all still recovering from last September's epic (and now sold out) 'New Cruiser' album, Newcastle finest space explorers BLOWN OUT have been busy crafting away their follow up effort 'Superior Venus'.
The album is scheduled for release on March 24th on neon orange vinyl (400 copies) and a limited run tape on sister label Swap Meat (75 copies) and once again consists of two long head expanding psych outs. You know by now what BLOWN OUT are all about ... and once again its FUCKIN' EPIC
Protector Of Kings, Ejected Comet, The Reversing Earth, The Opaque Dream, Superior Venus
'.. the Sun rose contrary to his wont; twice he rose where he now sets, and twice he set where he now rises ..'
Telepathic Rhythms collide with High Mindstream Waste Guitar.
Heavy, melodic, destroying.
The whole universe in your brain
Power Trio Powerdrive Psychedelic Rock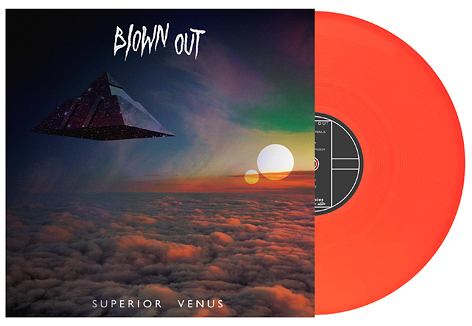 UK TOUR DATES MARCH 2017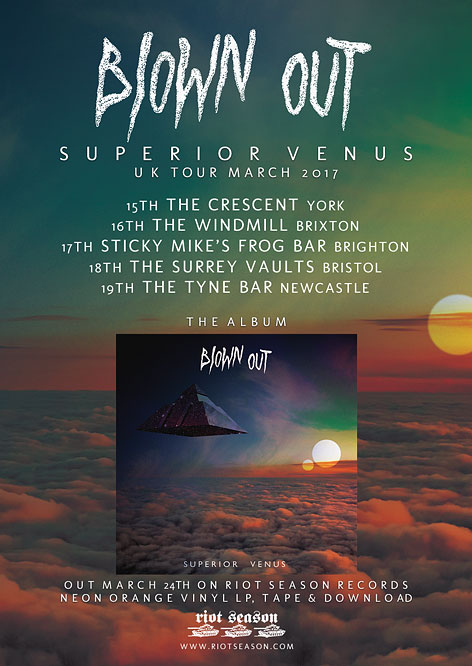 BLOWN OUT IN FRANCE/BELGIUM THIS WEEK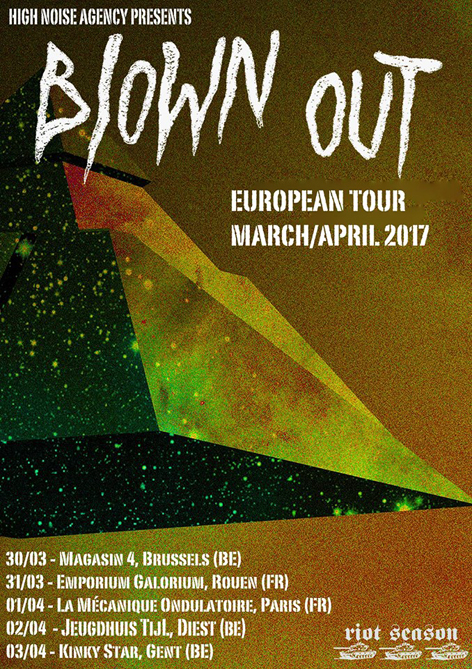 REVIEWS TO FOLLOW