LIMITED EDITION 250 ONLY CD, IN HAND CUT & PRINTED CARD WALLET SLEEVES. ORIGINALLY RELEASED AS A 3LP SET ON ROCK IS HELL RECORDS
CD Tracklisting
1. Flirtations At A Cocktail Party (10:01)
2. Frankie's Theme (15:12)
3. Switching 2 Nite Mode (14:39)
4. Frenchy's Automotive (16:05)
5. How To Rattle A White Tailed Buck (14:19)
6. Klipp (9:32)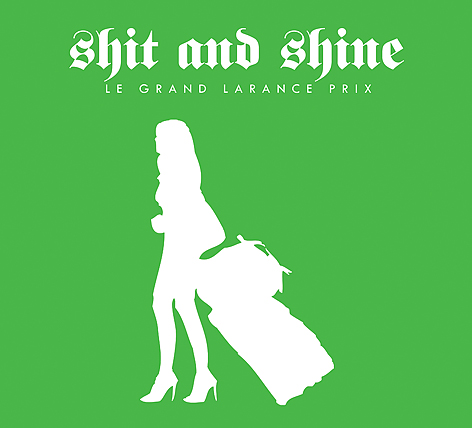 ORDER VIA THE WEBSHOP OR BANDCAMP SITE (IF STILL AVAILABLE)
Release Info:
The first release in a new self distributed series. All CD's in this series will be short run (factory pressed discs, not CDR's!) in hand cut and printed card wallet sleeves. This CD is limited to just 250 copies total, including the bands own cut.
Originally released as a 3LP set on the Rock Is Hell label. Shit And Shine in a different guise. Danceable, moody, ambient, electronic. ABSOLUTE KILLER!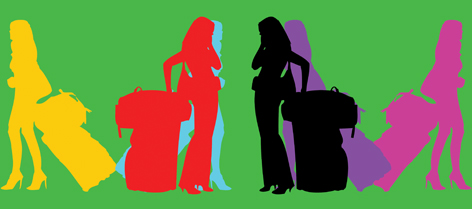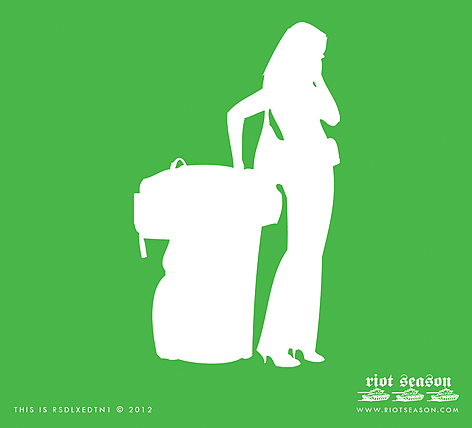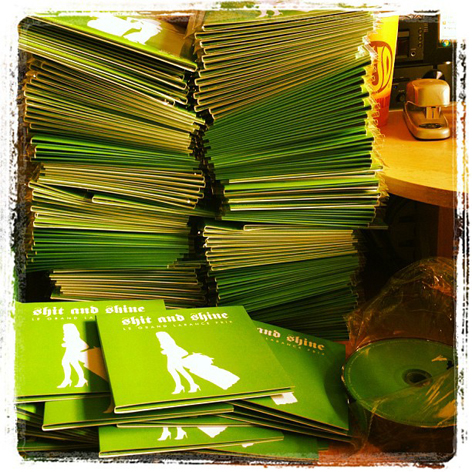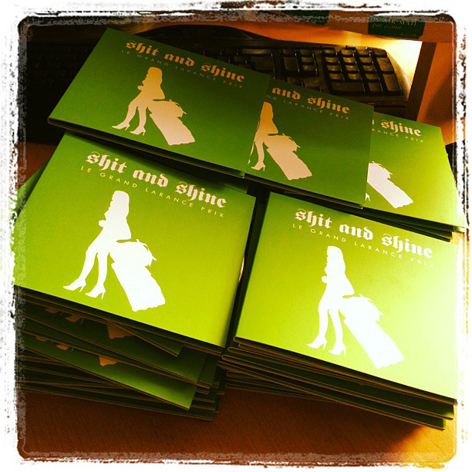 REVIEWS
So the first tune on this album is called 'Flirtations at a Cocktail Party' is it? Right, so it's bound to be all lounge-sleaze and seductive melodies then? Oh, so it's precisely ten minutes long and is made up of the sound of accelerating motorbikes, robotic voices, and a part hissing/part distorted and pummelling drum machine? Ok, it sounds like Suicide playing the arcades on a burning and collapsing pier? Fine. That's me standing corrected.
Confusion and expectations confounded are the hallmark of experimental Kraut-drone-noise duo Shit and Shine. And, of course, this is what makes Le Grand Larance Prix so bloody excellent.
'Frankie's Theme' is a plodding but pleasing electronic oompah with dub-ish echoes and hazy synths floating in and through it. Akin to a bonged out and deeply paranoid Daft Punk, 'Switiching to Nite Mode' is fucked-up extraterrestrial disco of the highest order. It shifts roughly half way through to a sordid and indolent hip-hop dripping with unnameable ooze that is occasionally wiped up by a cleansing pad or two.
'Frenchy's Automotive' is a like a de-tuned then re-tuned Harmonia, with a groove that gets mangled beyond recognition towards the end of its sixteen minutes. 'How to Rattle a White Tailed Buck' could be the sound of upsetting a young deer or goat, but if they give off the static that sears through the track when this is attempted I certainly won't be out to rile such beasts in the near future. And finally 'Klipp', the shortest on the album at a mere 9:31, is deconstructed and ambiguous motorik scored with improv sounds and sounds of improv.
Serving up a six course menu of freaked and weird shit, and delivering a severe buffing of the intellect, emotions and senses, Le Grand Larance Prix is going to be like nothing else you hear this year
BOTH BARS ON
Succumbing to demand, Riot Season offer Sh*t and Shine's 'Le Grande Larance Prix' housed in hand-cut and printed card wallet CD sleeves. It's probably their most minimal and dance-floor friendly release to date, opting for hypnotic voodoo sludge rhythms and cross-eyed loop meditation rather than their typically overblown noise dynamic. Salted machine rhythms and vocals are choked by exhaust fumes and caked in dust on dangerously noxious opener 'Flirtations At A Cocktail Party', while the slow motorik throbber 'Frankie's Theme' bobbles along in a solvent-huffing haze of digital filter resonance and sickeningly mesmeric melody for a steadily unsettling 15 minutes. There's even a sort of yodelling dub-disco tilt to 'Switching 2 Nite Mode' and 'Frenchy's Automotive' lies int he back seat, taking a stoned break from the wheel to daydream over muddied radiowaves and heat-shimmer string drifts beside the baked Industrial estate crawl of 'How To Rattle A White Tailed Buck' and a head-siphoning rock'n'roll psych swirl called 'Klipp'. Fans of earlier James Ferraro, Nurse With Wound's loopier, rockier stuff, or Astral Social Club and High Wolf's Iibiis Rooge are recommended to fill their boots.
BOOMKAT
We all mellow a bit with age, right? Even the band with the name Shit & Shine. There's been a subtle shift to S&S over the last few years, particularly over these most recent releases, a significant cooling off, which: damn surprising to be quite honest. Allegedly they're back in Texas after being in London, so I figured there'd be something even more massive, but not so. That's OK!
Le Grand Larance Prix and its 6 sidelong tracks came out first, so we'll begin there. It starts with something seemingly designed to whet the appetite, bridge the gap between past efforts, and get your brainspace correct in terms of things to come. "Flirtations At A Cocktail Party" is a weird trance of drums, buzzing noise, cars, and manipulated vocals that eventually breaks down into a strange shoegazey section that could loosely be considered Skullflower-esque only to return to tranced out toms and noise. But from there things get a little weird and significantly less noisy. "Frankie's Theme" is a Cluster-esque jammer, built on minimal groove and motorik movement. "Switching 2 Nite Mode" swipes the Stones' "Emotional Rescue", hollowing it out and rebuilding it as something that might be best described as S&S-goes-chill-out until the track gets bisected to show a creepy cross section. "Frenchy's Automotive" uses looped, pulsed guitars over the course of 16 hypnotizing minutes shifting the loops in and out of tune for an eerie effect until the track swallows itself whole. The final LP picks up where "Frenchy's" left off with a track of slow minimal drift peppered with bursts of sub bass and skree ("How To Rattle A White Tailed Buck"), but then flips back to a more dreamy krautrock, distinctly Faustian vibe on "Klipp", perhaps the most straightforward S&S track in this set.
Jream Baby Jream, on the other hand, is going to sound a little more familiar to Load-era S&S fans — or at least "Dinner With My Girlfriend" is — as the LP begins with a gut puncher of burbling synth bass, slight occasional dreamy melodies and (duh) fat drums. From there, things get slightly less crusty and more fever dreamy like the title track where a drunken vocal warbles over a close approximation of a doowop backing track. On the flip, "Woodpecker" sounds something like what the Melvins would've made if they got into Aphex Twin pretty hard. "Rodeo Girls" changes the script to a locomotive krautrock jam, full of random bass drum punishment and third eye guitar/noise work. (Unsurprisingly, my favorite track here.) We're finished off with a drifty drone number, that fittingly buzzes this most recent dispatch off into dreamland.
By dialing back their onslaught, Shit & Shine have opened up a completely new palette for themselves and considerable options. Although it was likely unnecessary for anyone paying attention at this point, the versatility is proof of their musicianship and singular, impressive vision. Should be interesting to see where they head next, but I'm pretty sure I wouldn't have seen it coming.
EXQUISITE BOREDOM
Shit and Shine are one of those bands that you don't hear about a great deal. They drift along under the radar, going about their schtick, bouncing around in fucked up bunny masks, beating Black Sabbath riffage into Krautrock sculptures. They can ride a single idea for 25 minutes and somehow not be boring. They push boundaries without ever losing their sense of humour. Shit and Shine are one of those acts that only a handful of people listen to today, but which music kids of the future will be namedropping in interviews with Pitchfork.
For now, they're just doing their own thing and being picked up on weirdo blogs and left-of-centre magazines. Le Grand Larance Prix is a cd reissue of a vinyl release and it ain't your typical Shit and Shine record. Dare I say it's their ambient record? Bass heavy chug has been abandoned for samples and synths, a loop-filled remix of their signature racket. Switching 2 Night Mode sounds like a party of forgetful stoners unaware the needle is stuck in a scratched groove. Typical of Shit and Shine's perverse humour, the funky bass and dance-friednly 4/4 rhythm is erratically smashed up with blasts of distorted voice spruiking banal party tropes. "I can dig it!" Elsewhere, French's Automotive is a meditation on Oneohtrix Point Never's synthesized world ; How to Rattle a White Tailed Buck takes the stunted beats of Autechre down into a deep, dark k-hole, and the record's closing number Klipp is a cute little homage to Nue! the pioneers of Krautrock.
It's a diverse and sometimes challenging listen but is Le Grand Larance Prix any good? Yes. Yes it is.
EVOL QWEEN