LIMITED EDITION CASSETTE WITH DOWNLOAD CODE. LIMITED TO 75 NUMBERED COPIES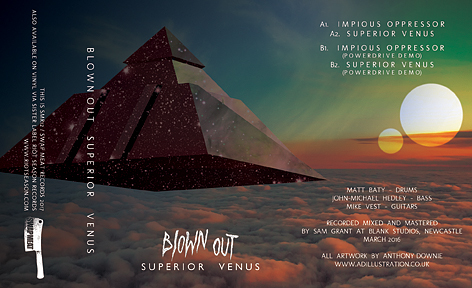 Tracklisting
A1 Impious Oppressor (15:16)
A2 Superior Venus (15:38)
B1 Impious Oppressor - Powerdrive Demo Version (15:15)
B2 Superior Venus - Powerdrive Demo Version (15:23)
Limited edition of 75 hand numbered copies with download code came with orange coloured tape shells.
Cassette version of their recent album on sister label Riot Season. Contains two bonus tracks on the B side which were previously only available as bonus digital tracks with the vinyl edition. Killer shit!
Featuring members of Bong, Pigs x 7, Lobster Priest, 11Paranoias and Khunnt etc
Mike Vest (Guitar)
John-Michael Hedley (Bass)
Matt Baty (Drums)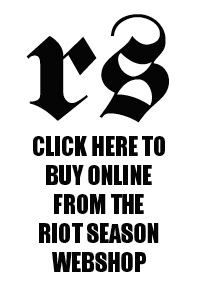 TO BUY ANY AVAILABLE SWAP MEAT RELEASE DIRECT FROM THE LABEL, PLEASE VISIT OUR WEBSHOP BY CLICKING THE IMAGE ABOVE.
ALTERNATIVELY YOU CAN ALSO BUY VIA OUR BANDCAMP SITE