LIMITED EDITION CASSETTE WITH DOWNLOAD CODE. LIMITED RUN OF 100 COPIES WITH WHITE TAPE SHELLS. BAND HAD 50, LABEL HAD 50
Tracklisting :
A1. Discard (5;27)
A2. Leave (5:24)
A3. Quit (9:05)

B1. Stop (6:18)
B2. Withdraw (4:50)
B3. Yield (8:56)
This tape was only available as a package with it's companion vinyl LP 'Distress Test'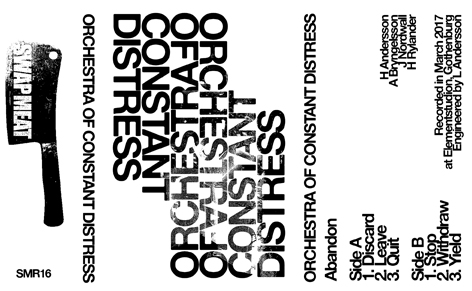 The sixteenth release on RS sister label SWAP MEAT.
SOLD OUT!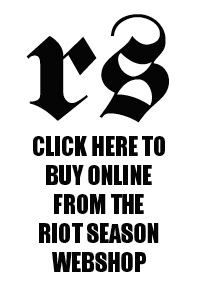 TO BUY ANY AVAILABLE SWAP MEAT RELEASE DIRECT FROM THE LABEL, PLEASE VISIT OUR WEBSHOP BY CLICKING THE IMAGE ABOVE.
ALTERNATIVELY YOU CAN ALSO BUY THE DIGITAL VERSION DIRECT VIA OUR BANDCAMP SITE