LIMITED EDITION CASSETTE WITH DOWNLOAD CODE. TO COINCIDE WITH THE NEW BLOWN OUT ALBUM 'NEW CRUISER' ON SISTER LABEL RIOT SEASON, WE'VE MADE UP A 2016 REISSUE OF 'SUN ROT' WITH BLUE TAPE SHELLS. IT'S OUT NOW AND IS LIMITED TO 30 COPIES OUT NOW
Tracklisting
A. Sun Rot Part 1 (19:23)
B. Sun Rot Part 2 (21:50)
ORIGINAL ISSUE SLEEVE
2016 REISSUE SLEEVE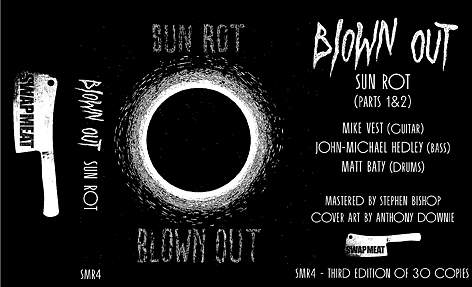 The fourth release on RS offshoot label Swap Meat!
Ahead of their debut album proper, 'Drifting Way Out Between Suns' (which is due out on Riot Season later this summer), i'm honoured to be able to release Blown Out's Sun Rot, previously available as a download only via Box Records.
These tracks have now been re-mastered by Stephen Bishop. Classic power trio psych obliteration and free-form waster leads.
Featuring members of Bong, Lobster Priest, 11Paranoias and Khunnt.
Mike Vest (Guitar)
John-Michael Hedley (Bass)
Matt Baty (Drums)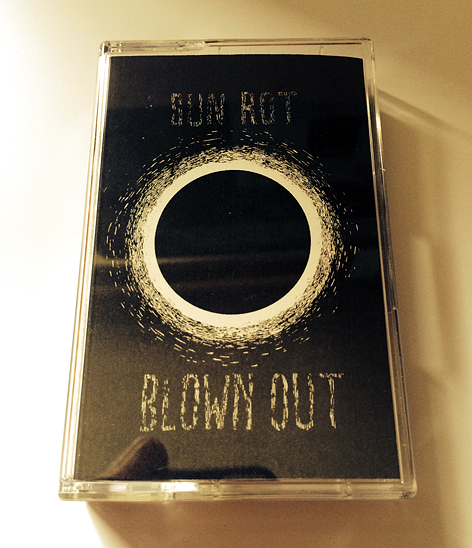 First edition of 50 numbered copies with download code came with plum/purple coloured tape shells.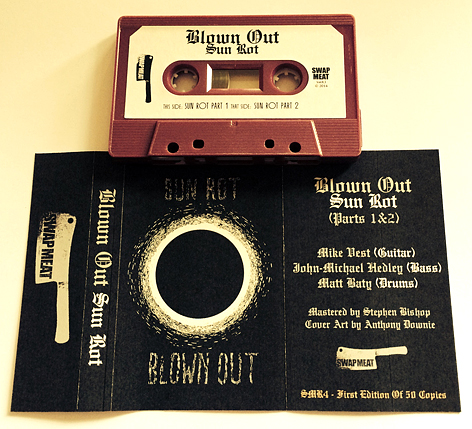 The second edition comes with military grey (the tape folks' description not mine!) tape shells.
The third (2016) edition comes with baby blue tape shells and is limited to 30 numbered copies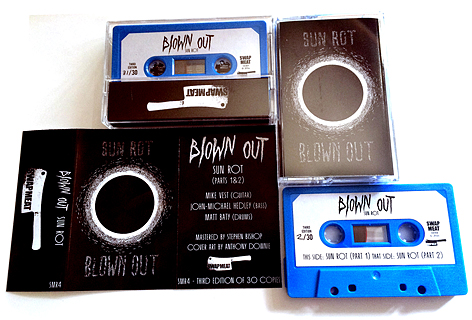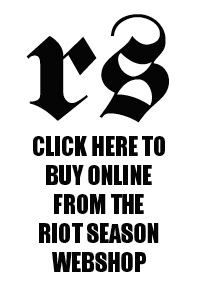 TO BUY ANY AVAILABLE SWAP MEAT RELEASE DIRECT FROM THE LABEL, PLEASE VISIT OUR WEBSHOP BY CLICKING THE IMAGE ABOVE.
ALTERNATIVELY YOU CAN ALSO BUY THE DIGITAL VERSION DIRECT VIA OUR BANDCAMP SITE