HENRY BLACKER PRE-ORDERS NOW ACTIVE
Pre-Orders for the upcoming HENRY BLACKER debut album 'Hungry Dogs Will Eat Dirty Puddings' are now being taken via the webshop. The album will be available on Vinyl and limited edition Cassette. The shop release date is set for January 21st 2014, pre-orders will ship before then.
As well as the vinyl/cassette, there's also a limited run t-shirt available to pre-order too. Take a look.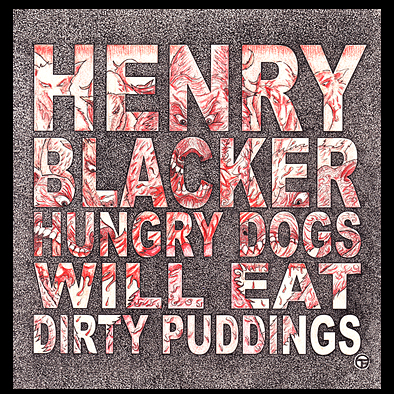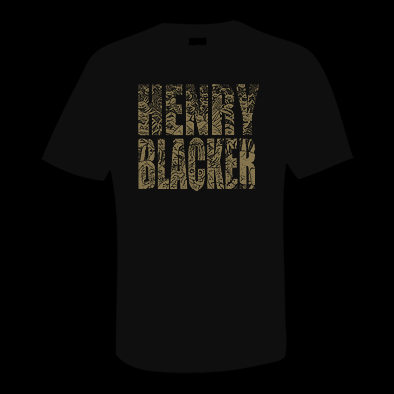 Thanks Andy/RS
---
BAD GUYS VIDEO PREMIERE
Bad Guys have just unleashed a video for the song 'Witness A New Low', taken from their self titled debut that RS released earlier this year ... click the image below to check the video out. Video of the year anyone ? SHARE IT AROUND.
You can still buy the album on vinyl or download via the RS webshop
---
HENRY BLACKER GIGS
Ahead of the release of their debut album 'Hungry Dogs With Eat Dirty Puddings' on Riot Season in January, Henry Blacker will be playing a few UK gigs over the next month.
3rd Nov – The Green Door Store, Brighton – with The Enablers & Cousin
4th Nov – The Exchange, Bristol – with The Icarus Line and Abort Abort
14th Nov - The Lexington, London - with Deathfix
6th Dec – The Wagon and Horses, Birmingham – with Terminal Cheesecake
I'm told there will be plenty more once the album is released. Check out 'Pullin' Like A Dray' from the album via the Soundcloud site now.
---
DETHSCALATOR SPLIT!
It's with a sad heart that i have to report our old chums Dethscalator have decided to call it a day. I'm not sure of the exact reasons but i think it's amicable. Such a crying shame that after finally getting their debut album released (Racial Golf Course No Bitches) and it gaining such acclaim from all quarters. A GREAT band and a great bunch of lads. Gutted.
Hopefully the lads will continue to make music. I'll pass on any news of new developments as soon (or if) i get any. RIP
---
A LOOK BACK ON THE RS YEAR
With the cold bite in the air and the nights getting darker, 2013 is drawing to a close. So I've been sitting in my rocking chair with a cuppa tea recapping on the year. The question i've asked myself is 'have i done enough?', and in almost every way the answer is once again no. But in terms of the releases I've put out this year i'm a lot more pleased. So much so if i still smoked I'd have a pipe on.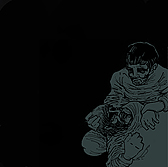 ART OF BURNING WATER
'This Disgrace'
catalogue # REPOSELP034
format: LP (200 Copies Only)
labels: Riot Season / SuperFi / Swarm Of Nails
album stream :
https://soundcloud.com/riotseason/sets/art-of-burning-water-this
The first RS release of 2013 was the ART OF BURNING WATER 'This Disgrace' Vinyl LP (REPOSELP034) co-released with two other labels (Kunal's own SuperFi Recordings & Swarm Of Nails) my small allocation went pretty quick. Possibly the most 'metal' album i've ever put out, and that's no bad thing. Another short and sweet, 'get in and out before they've had a chance to settle' album clocking in at an almost perfect 28 minutes. Sometimes less is more as the old cliche goes, in this case i'd agree. A great little album from a nice bunch of lads.
"What do you do when one of the greatest bands in the world release and album on one of the greatest labels in the world? That's right... Art Of Burning Water on Riot Season" FOXY DIGITALIS
"Their sound is hard to categorize, their off the wall approach combines elements of noise rock, punk and sludge and thrives on feedback and discordance whilst delivering the entire package like a sledge-hammer to the face. With 'This Disgrace' they have managed to up the ante some-what, still sticking to the initial formula, yet honing their skills, delivering an extremely focused and intense statement which should definitely turn a few heads" THE SLEEPING SHAMAN
BAD GUYS
'Bad Guys'
catalogue # REPOSELP033
format: LP (500 Copies Only)
label: Riot Season
barcode # 666017256412
That was followed fairly quickly by another new name to the RS stable. BAD GUYS 'Bad Guys' Vinyl LP (REPOSELP033) came out and seemed to split opinions right down the middle. For me it was a GREAT album to release as I'd not really done many actual song based releases up until this one (i mean song based in the old traditional sense). And it's by far more ROCK N ROLL than any other release I've ever put out (to my memory at least), but then again i LOVE rock n roll. I LOVE big riffs, i LOVE lyrics that are seen equally as genius and stupid and i LOVE the fact that even some of my closest friends thought I'd gone mad releasing it ... but they don't all like big balls out rock n roll like i do. Seriously though, i think it's such a GREAT album, it's got all sorts of fantastic shit going on from start to finish. If you never checked it out well you can stream the entire album via the link below. PLAY IT LOUD, spit in your coffee and throw a pop tart at the office twat whilst doing so, it's all good. I still play the album ALL the time and it hasn't waned one bit to my ears. The band are going to record their second album soon I'm told, can't wait to see what they come up with next. Oh, and there's a video for the song 'Witness A New Low' too ... just wait until you see it ...
"Bad Guys is an album of basic rock moves. Yet, it's no back to basics album. It's not stripped back, stripped down or reinvented. It merely rocks. And rocks hard!" THE WIRE
"Bad Guys purvey a form of hammer-headed sludge rock that is both malevolent sonically and lyrically preposterous" ROCK-A-ROLLA
"The Bad Guys' Motorhead meets Harvey Milk onslaught may not be for everyone and certainly not for those whose tastes run to something a little more esoteric but for a 40 minute drunken, violent rampage this is a pretty good soundtrack" THE SLEEPING SHAMAN
"I have been listening to this album non-stop few weeks. I have been telling people to check these guys out as they are the real deal. They are a true rock and roll band with no airs and graces around them. What you hear is what you get. Just good old-fashioned brilliant Sludge/Stoner Rock riffs, which destroys everything in its wake" SLUDGELORD
DETHSCALATOR
'Racial Golf Course No Bitches'
catalogue # REPOSELP035
format: Pink Vinyl LP (500 Copies Only)
label: Riot Season
barcode/upc # 666017260112
The third release of the year was another debut album, but from some blokes that have been around for a good few years already. DETHSCALATOR 'Racial Golf Course No Bitches' Vinyl LP (REPOSELP035) was released not so long ago and it immediately got some great reviews. The bonkers/brilliant album title seemed to raise interest (never a bad thing) and pre-orders were healthy. RGCNB is, in my humble opinion another fantastic album and another notch for the current British noisy fuckers scene (well, there isn't a scene that i know of but if there were Dethscalator would be standing on top burping and waving a can and a crusty kebab in the air). Ten killer songs, thirty five minutes on pink vinyl ... and with a golf tee ... no, it's NOT a f*cking golf t-shirt ... for the last time! Ha.
"We could go track by track, but by now, having read the above, and presumably listened to some of the sounds below, you know if this is your cup of PCP laced sonic tea or not. It most definitely is ours. Easily the best noise rock record of the year, and most certainly vying for a year end top ten spot, noise rock or otherwise." AQUARIUS
"This is a ground-breaking album of this genre and really does impress. Get a copy, take your favourite relaxant and turn it up. You won't be disappointed!" MUSIQUE MACHINE
"In short, this album stinks. It's been left out by the back court bins for months and it's gone all rotten. It's as pungent as a greying egg sandwich lost beneath a teenage boy's bed. It has the malodorous tang of pooling embalming fluid on a night bus. It hums like the gristly hindquarters of an elderly pitbull. And it smells so good." THE LIST
"Frequently glistening with invention and humour, this album effortlessly lifts Dethscalator far beyond the realms of noise-rock-by-numbers. Much like the record's cover (a hentai nightmare of dick-plants and Burgess Shale teratoids), this accomplished LP is absurdly unsettling and indicates the need for a long course of cognitive behavioural therapy. Yet, I hope these sumbitches never receive such help, as their output truly is an intensely refreshing cup of cholera-tainted shit water" THE QUIETUS
"This horrifically destructive and completely addictive album might be their masterwork" ROCK-A-ROLLA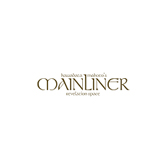 KAWABATA MAKOTO'S MAINLINER
'Revelation Space'
catalogue # REPOSECD036/REPOSELP036/RSCASS01
format: CD, Coloured Vinyl LP (250 White / 250 Swamp Green) & Cassette
label: Riot Season
CD barcode/upc # 666017260228 / LP barcode/upc # 666017260211
album stream :
https://soundcloud.com/riotseason/sets/kawabata-makotos-mainliner
Just writing this makes me realise how slow the first half of the year was ... release number four of 2013 was for me a HUGE one. Not in terms of sales, but in terms of being over the moon at being asked to put it out. I've known Makoto for many years now and the very reason i started the label was to reissue Mainliner's 'Mellow Out' all those years ago. So last year when Makoto mentioned that he wanted to get Mainliner back together i got excited, as excited as Jimmy Savile at a Tiny Pops rehearsal in fact. From the off Makoto said he wanted to change the band name to make sure people knew it wasn't the old Mainliner, hats off to him for that. So KAWABATA MAKOTO'S MAINLINER 'Revelation Space' CD, Vinyl LP & Cassette (REPOSECD036/REPOSLP036/RSCASS01) came to be and WOW!. What a killer record. Once again i decided to split the vinyl run into two colours, whether that's to hope folks buy both or to give them a choice is for you to decide ... in all honesty it's 50/50. i wouldn't want to lie to you. If fans of the band buy both then GREAT!, it all helps keep things ticking over here. New boy Taigen's added a new dimension on bass/vocals to their sound/feel to my ears (especially live) and it feels more like a new band than a rebirth of an old one. Luckily there didn't seem to be much, if any negative feedback from long term Mainliner fans regarding the AWOL Nanjo, which was welcome and everyone seemed to get on board and just enjoy the new stuff. As good as the album is/was, their live gigs were another level above once again. I only hope they can capture that live spirit when they remerge from their sleep capsules for another go next year (we hope!)
"A terrific return to form, and one can only hope for more, the sooner the better" THE WIRE
"This is distorted to infinity, crackling, bristling garage psych that should be played loud enough for ASBOs to instantly materialise on your doorstep. Technically astounding and with a relentless energy, it's undoubtedly going to be a tough listen for some but for everyone else, there's nothing to do but to turn this up loud and to wait for the police to knock at the door." THE SLEEPING SHAMAN
"Totally deadly, mind-melting psych-rock grooves" BOOMKAT
"Approach with caution due to the intense and relentless volume levels" THE 405
"Mainliner only have one song, but they play it better than anyone this side of Uranus" THE WIRE (Live Review)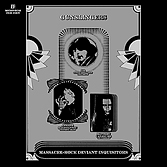 GUNSLINGERS
'Massacre-Rock Deviant Inquisitors'
catalogue # REPOSELP037/LDBDPSLING01
format: White Vinyl One Side 12" (250 Copies Only)
label: Riot Season / Les Disques Blasphématoires Du Palatin
Fifth of the year came from an unlikely source. I say unlikely as Gunslingers had until the point of me receiving these tracks evaded my ears. Out of the blue i got an email from GR with a link to the two songs and they blew my tits off. If any of you follow me on Facebook, you'll know i love a good moan about the demos i receive from time to time. Well the GUNSLINGERS 'Massacre-Rock Deviant Inquisitors' Vinyl 12" (REPOSELP037) certainly stood out ... even though i knew straight away it was going to be a marmite release. It's just too weird for some folks ears, i get that. You can't force yourself to like something, and there's no way you should. But their blend of Link Wray meets Mainliner meets ... whatever just floored me. It's so full on i just had to release it. Thankfully GR's own label Les Disques Blasphématoires Du Palatin lightened the financial side by agreeing to do it as a split label release, which made it all possible. He even took care of all the manufacturing process and when i first held it in my hands and plonked it down on the stereo i knew it was a winner. That all said ... i could still do with shifting some more! feel free to grab one if you already haven't.
"While it's undoubtedly fair to say that France's Gunslingers are a rock & roll band at heart, it'd perhaps be more accurate to say that they're a little bit different from the usual leather jacketed garage rock mob that also try to fly the r'n'r banner. If you were to resurrect Buddy Holly, rough him up a bit (a few choice pills wouldn't hurt), pair him up with Frank Zappa and have them cover The Cramps, you'd be starting to touch the awesome bizarre-world of Gunslingers." THE SLEEPING SHAMAN
"But it's this kind of splenetic word play that runs through Raimo's vocal outbursts, so much that you're never quite sure if he has a crazed preacher's zeal or is simply just wired to the moon. Likewise his guitar playing splutters forth with a similar electrified freneticism, escaping in between his manic vocal refrains like snakes escaping a sliced bag. Needless to say - Julian Cope is a big fan. Aluk Todo's rhythm section Antoine Hadjiouannou and Matthew Canaguier have been drafted in to keep the backing just about on the rails with a surging amphetamine drive, giving Raimo free reign to fire of Sonny Sharrock style guitar expulsions." THE 405
"Gunslingers are straight out of the blocks: guitar screaming and writhing through boisterous rock 'n' roll improv, bass slinking between the frets with bite and seduction in equal part, vocals drool sass into vintage microphone, and drums propelled by a ride cymbal that ticks away with the same juvenile incessancy as a baby with a rattle. There's no gradual momentum-gathering or "bedding in" period here; top speed is achieved instantly, and Gunslingers hurtle into the eternal horizon powered by a loose, rickety appreciation for groove and volume." ATTN MAGAZINE
"Distorted vocals alternate between slurred speaking and disjointed yelps, giving the impression of someone trying to recite poetry under great duress. If you have ever thrilled to the guitar playing in the VU "I Heard Her Call My Name", you are in for a treat. Chaotic train-wreck solos and riffs are pushed to the front with reckless passion and aggression that only overdriven amps can provide. This is primitive punk/psych and I can only wish for an album worth of material!" BLACK INSECT LAUGHTER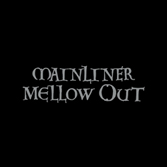 MAINLINER
'Mellow Out' * 2013 REMASTER/REISSUE *
catalogue # REPOSELP038
format: Vinyl LP / 250 Translucent Blue & 250 Translucent Purple
label: Riot Season
barcode # 666017265711
And that brings me up until the present. The final release of 2013 is a reissue of the very first RS release (which itself was a reissue too) MAINLINER 'Mellow Out' Vinyl LP (REPOSELP038) was released last month as a limited reissue (remastered not from same stampers as the original vinyl edition) vinyl run of 500, pressed in two different colours. Once Mainliner relaunched with 'Revelation Space' i knew the time had come to reissue this bonafide classic. The original vinyl edition that i put out way back when sold out pretty quickly so it seemed only fair to re do it and try and improve on it too. And i think with this remaster and subtle artwork tweaks we managed to. It's undoubtedly my favourite album of the whole Japanese underground scene, it was back when i first asked Makoto if i could reissue it to launch the label, and it remains so to this day. If ever the 'all killer no filler' cliché was actually meant to fit something, then to my ears 'Mellow Out' is exactly it. Pure in-the-red PERFECTION!
"This is easily some of the sickest psychedelia you might ever hear. The distortion is relentless, mounting in a hallucinatory haze of fuzz and feedback. Not for the meek, and don't let the title fool you" PITCHFORK
"Mainliner sound fucked. Like they've stared into the abyss and come out laughing" TERRORIZER
"Mainliner might reference the comedown moment when psychedelia collapsed into stoner metal, but their intentions are entirely other. Reanimating the great leaden fug of Blue Cheer's downer rock, Mainliner give it legs and let it run and run" THE WIRE
"Mellow Out is a bewildering sensory overload of overblown feedback and relentless, gut-churning grooves that almost approaches the transcendental" STEWART LEE / SUNDAY TIMES
"Where other artists will have you tearing off the CD and slamming it into the toaster in frustration, Mainliner is choc-a-bloc with riffs'n'hooklines, as well as gimmicks to keep you listening and devices to sneak you in the back door. Mainliner are never reduced to chordless pedestrian pseudo-jazz like so many Noise bands, never drywanking the No New York kerb crawl beloved of art-dweebs worldwide. Instead, they are forever maintaining and sustaining a constant and practised bulldozer-y heavy-in-concert rockness that keeps the showman at play, but not the shaman at bay. These are skilled magicians and master technicians practising an odd and thoroughly honed form of sonic healing. Rock!"
JULIAN COPE / HEAD HERITAGE
.................
NEW LABEL LOGO & NEW T-SHIRTS
In the last month or so i've also changed the label logo. The tanks are gone, the Queens head has gone too. In their place is a more local theme, a silhouette of the my home 'the Black County' from the old days with it's chimneys and factories spewing out filth into the air which in turn gave the area it's name. Not a major change, in fact i was bored so just thought i'd try it out. So much so i even got these new label t-shirts made up, some of you already grabbed them others may not have even noticed they're available. But they are ... so don't be afraid to bite.
The first release of 2014 will be the debut album (with a great title) by the newly formed trio HENRY BLACKER. The band features Joe & Tim from Hey Colossus but is quite different musically. There's lots of words, catchy riffs and sing-a-long moments. They're another fine addition to the label roster (god that sounds awful), here's a sampler to get you by til Jan/Feb.
Click this link to listen to a track off the album : http://henryblacker.wordpress.com
Thanks! AndyRS
---
MAINLINER 'MELLOW OUT' (REPOSELP038) 2013 VINYL REMASTER/REISSUE OUT NOW
artist: MAINLINER
title: 'Mellow Out' * 2013 REMASTER/REISSUE *
catalogue # REPOSELP038
format: Vinyl LP / 250 Translucent Blue & 250 Translucent Purple
barcode # 666017265711
Many moons ago when i started up this little label, it was for one reason. To reissue one of my favourite albums 'Mellow Out' by Mainliner. The vinyl edition came and went quickly so seeing as the band have now got back together and are touring we thought the time was right to give it a remaster and reissue. The vinyl is limited to 500 copies and is available in two colours (see photos below) and the artwork has been tweaked to make it look a lot better than it did (IMHO)
Release Info :
Mainliner, were a Japanese trio consisting of Asahito Nanjo (High Rise), Makoto Kawabata (Acid Mothers Temple) and Hajime Koizumi and their debut album 'Mellow Out' is considered by many to be thee CLASSIC Japanese underground album. Since it was first released in 1996 it's legend has grown and grown, and it's still talked about by lovers of all things loud, noisy and Japanese as THEE definitive Japanese noise rock statement. Upon release it was instantly dubbed 'the pinnacle of achievement for guitar driven brain crushing madness' and with good reason. Rarely has an album contained such fierce/brutal speaker battering in the red levels.
Originally released on CD back in 1996 on the Charnel label, the pressing quickly disappeared and had been unavailable until Riot Season re-released it in 2003 in a limited CD and Vinyl run both of which sold out quickly. With the 2013 rebirth of Mainliner (now dubbed KAWABATA MAKOTO'S MAINLINER) the time felt right for a re-release of the much demanded vinyl. So here it is, neatly timed to coincide with the bands September tour of the UK & Ireland and on the back of excellent press on their 'Revelation Space' (REPOSECD036) comeback album
This vinyl pressing is limited to 500 copies for the world and comes in two (250 of each) translucent coloured vinyl editions. The music has been remastered and the sleeve artwork has been tweaked from the original vinyl pressing too. 350gsm card sleeve with metallic silver ink print.
More info here