MAINLINER 'REVELATION SPACE' SHIPPING UPDATE
All three formats, CD, Vinyl and Cassette are now shipping. Thanks for your patience and orders. If you're waiting to buy from a record store, Monday 13th May is the official release date.
If you follow me on Facebook, or have pre-ordered the 'gold' vinyl edition you will know by now that it is no longer gold ... due to a pressing plant mix up they are now pressed on transparent swamp green coloured vinyl ... but thankfully they still look and more importantly sound killer!
Hope you like them. Andy
WIRE MAGAZINE REVIEW MAINLINER & BAD GUYS LP'S
---
KAWABATA MAKOTO'S MAINLINER 'REVELATION SPACE'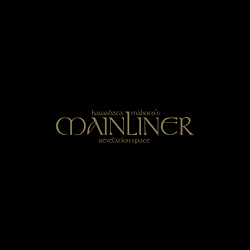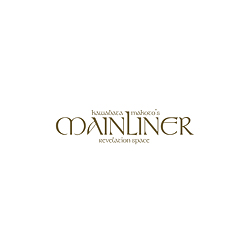 artist: KAWABATA MAKOTO'S MAINLINER
title: Revelation Space
formats: CD, White or Gold Vinyl LP & Cassette
catalogue # REPOSECD036/REPOSELP036/RSCASS01
cd barcode # UPC 666017260228
vinyl barcode # UPC 666017260211
CD Tracklisting :
1. Revelation Space (11:31)
2. Taitan (5:27)
3. D.D.D. (2:05)
4. The Dispossessed (9:28 CD EXCLUSIVE)
5. New Sun (20:29)
LP Tracklisting :
A1. Revelation Space (11:31)
A2. Taitan (5:27)
A3. D.D.D. (2:05)
B1. New Sun (20:29)
Cassette edition has same tracks as CD but in slightly different running order.
Kawabata Makoto : Guitar / Kawabe Taigen : Bass, Voice / Shimura Koji : Drums

One of the most celebrated Japanese Underground bands have returned! It may have taken over 12 years, but Kawabata Makoto, guitar guru and head honcho in Acid Mothers Temple, has finally decided to get his celebrated 'psychedelic solid free attack group' back together. Joining original Mainliner members Kawabata Makoto (motorpsycho guitar) and Koji Shimura (drums) is new recruit Kawabe Taigen of Bo Ningen (bass/vocals) and the trio still kick up one hell of a sonic racket.

Confusion surrounds the exact details of the recording, but they seem to date from December 2011, and from Kawabata's mountain top temple studio-cum-home. The man himself, as always, is shying away from sharing too many of the magick details about the Mainliner rebirth. And the stark, minimal black with gold sleeve keeps the mystery intact, apart from the grainy band photo on the rear.

All said, 'Revelation Space', is a comeback statement of intent. And it's firmly in the same 'in the red / raw' camp as the original trio's classic 'Mellow Out'. From the initial speaker shaking feedback burst of opener 'Revelation Space', right through to the closing 20-minute epic 'New Sun' (which showcases Taigen's otherworldly howl perfectly) there is no let up in the brutal delivery.

This will no doubt delight those Mainliner diehards who never thought they'd see the day again, and all those with a love of over the top guitar howls and punishing feedback levels, but always under pinned by some righteous grooves.

The band will be touring the UK in September, and the rest of the world will follow.

CD and Cassette contain bonus track, 'The Dispossessed'.
Here's a Youtube teaser video for the album ...
---
DETHSCALATOR 'RACIAL GOLF COURSE NO BITCHES'
artist: DETHSCALATOR
title: Racial Golf Course No Bitches
label: Riot Season
formats: Bubblegum Pink Vinyl LP
catalogue # REPOSELP035
barcode # UPC
666017260112
This release is expected to ship early June.
Full release details and pre-order news to be announced shortly.
LP Tracklisting:
A1 Black Percy (1:51)
A2 Grotto Crank (4:19)
A3 World War Two Hitler Youth Dagger (4:07)
A4 Felt Leg (3:46)
A5 Midnight Feast (2:54)
B1 Aids Atlas (2:10)
B2 Shit Village (4:31)
B3 It's What They Call The Clubhouse, Arsehole (5:33)
B4 Internet Explorer & Friends (2:44)
B5 Pine Pot (2:40)
Release Info :
Slow, angry, psychedelic and gigantic - like a paisley glacier full of Stanley Knives, flowing over Brian Blessed's foot - Dethscalator move at their own pace. They formed in 2008 in Hackney, London, and have spent the last five years building up to the release of their debut album Racial Golf Course No Bitches. (The band's drummer Stu Bell said of the name: "What does it mean? I just had this image in my head of a sign you'd see on a golf course by a picket fence that would make absolutely no sense whatsoever. I think it came about because we found out you can buy 500 golf tees with Dethscalator printed on them for £30.") And it may have become the Chinese Democracy of noise rock over the last half decade, but now that it's here, we can safely reassure you that it was well worth the wait.
Road hardened and tightened the band have shrugged off their looser, sludge-blasted origins to reconnect with their American 80s post hardcore, pig fuck roots, with riffs n' hooks worthy of Killdozer, Jesus Lizard, Unsane, Butthole Surfers and Fudge Tunnel but have mixed this up with giant slabs of monolithic doom, coruscating beams of white noise and whirling vortices of space rock.
However it is the deep, dub influenced production job; the way that layers and layers of feedback have been marshalled into a horrific orchestral wall of sonic horror and the brightly fizzing lysergic sheen to the whole shebang that will bestow a blessing on your ears. This is guaranteed to tweak your brain's long dormant and atavistic proto-human god nodules and have you punching your walls like William Hurt as the multi-coloured amoeba man at the end of Altered States after he's spent an afternoon in a floatation tank on Ayahuasca and seen a goat with 13 eyes nailed to a crucifix.
Howling drunkenly into the abyss has never been so much fun... and this time it comes with a free golf tee.
"Dethsalator have a front man who looks like a minotaur dipped in Immac bellowing horrific stuff that you'd sooner not know. They execute inverse psychedelia and anti-funk in equal measures. There are only two types of people in this world: those who love Dethscalator and those who have not yet had enough crystal meth." John Doran - THE QUIETUS
"Bursts of cyclical riffage, that sound almost looped, occasionally lifting off into some serious space rock territory, before falling back into another stretch of woozy metallic noise rock, culminating in the weird brooding noise rock slowjam that ends the record, murky and washed out and gloomy, weirdly melodic and super dark and creepy. Rad rad rad." AQUARIUS RECORDS
Full details will be sent out to mailing list subscribers soon.
Thanks. Andy
---
BAD GUYS 'BAD GUYS' DEBUT LP OUT NOW!
All mailorder copies come with a free MP3 download and a poster while stocks last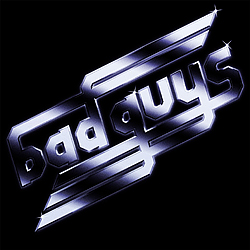 artist: BAD GUYS
title: 'Bad Guys'
catalogue # REPOSELP033
format: Vinyl LP (300 Copies Only) & Download
release date: February 18th 2013
Release Info :
BAD GUYS is an album that rides a horse and drives a van. It doesn't own any furniture and it hasn't bothered sorting out digital tele, it just watched the channels disappear one by one until they were all gone. Then it kicked the screen in and broke its foot and didn't go to hospital. It drinks, it fucks, it fights, it throws up and it gets up and fucks again. It's not complicated, it's heavy rock music. There are concepts there, somewhere, but they're crushed under a tonne of rock, and rendered irrelevant. And rightly so, because who wants to complicate a party?. Stop analyzing and start nutting off.



Lazy comparisons time, take this lot and bash em together, Melvins, Black Sabbath, Harvey Milk, Motorhead, ZZ top, Trans Am, Killdozer, 90's Am Rep, Thin Lizzy, MC5, Deep Purple etc
The Band :
BAD GUYS. A midlander, a southerner, a Canadian and a Hungarian. Three necks, two kicks and no mic stand. Long hair, grey hair, bald-heads and beards. A shitload of rock. The works. Sounds like a plan. As well as playing with the likes of Circle and Oxes, these guys have earned a reputation for crashing all sorts of parties. They've played three ATP festivals, played on the plinth in Leicester Square, played Field Day, pissed off a lot of security, got a bunch of fines, and helped a lot of
people have a lot of fun. Formed through a mutual desire to play some rock music that's not had the life squeezed out of it by some kind of po-faced academic mangler, they make the heavy stuff and they play it loud, the way it should be
LP Tracklisting :
A1. Brick Toothpick (3:17)
A2. Fake Tan (2:41)
A3. Bore (3:34)
A4. My Love Is Disgusting (5:31)
A5. Alcowhore (3:24)
B1. Witness A New Low (5:17)
B2. Boat (3:36)
B3. Fat Labrador (3:24)
B4. Hurl (8:33)
READ THE BAD GUYS INTERVIEW WITH BEARDROCK HERE
BAD GUYS ALBUM TRAILER ON YOUTUBE
---
ART OF BURNING WATER 'THIS DISGRACE'. LIMITED EDITION VINYL LP (& DOWNLOAD) OUT NOW
The first RS release of 2013 is available now. 'This Disgrace' is the fourth album by Londoners Art Of Burning Water and i'm happy to be putting it out as a co-release between RS, SuperFi & Swarm Of Nails. I'm getting about 150 copies for RS side of things. All vinyl orders come with a free MP3 download sent via email at time of shipping. The band are touring throughout December / January to promote the album.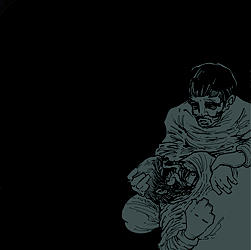 artist: ART OF BURNING WATER
title: This Disgrace
formats: Vinyl LP & Download
catalogue # REPOSELP034
Art Of Burning Water were born out of the 'white flats' of Hanwell (W7) and the pre-gentrified homes of Hammersmith (W6) in West London in 2001. The sound of suburban alienation and misfit isolation forged an awkward visceral sound that was too punk for the metallers, too noisy for the arthouse crowd and too weird for seemingly everyone else. AOBW continue to plough their own furrow despite personal injury and often chronic disorganisation. with self-promotion taking a back seat to the importance of sound creation to combat the often ugly hardships of everyday living.
Like Slayer gone sludge, AOBW channel the prime noise-rock of vintage Zeni Geva and Godflesh with the more complex rhythmical riff obsessions of the Melvins, Keelhaul and mid-period Voivod. In saying that however, AOBW also adhere to the original punk philosophy of 'anything goes'. There are no restrictions. Punk isn't about Discharge (as good as they were and are), studded belts and crusty bum flaps. Punk is the heart to tell the narrow minded to get fucked.
"This Disgrace" continues the more spontaneous writing approach of third album "Love You Dead" with some emotionally draining dirge sections akin to a more budget "Children Of God"-era Swans, "What's This For?" period Killing Joke as well as the "Souls At Zero" beatings of Neurosis. All subject to opinion of course.

LP Tracklisting :

A1. You Won't Know Till You've Cried (5:56)
A2. It Didn't Get Any Better (3:29)
A3. Lacerations To Hands And Faith (4:34)
A4. Way Of Bastard (1:12)

B1. We Failed (2:53)
B2. Since His Collapse (4:14)
B3. The Live You Live (2:41)
B4. Way Of Snake (2:38)
"What do you do when one of the greatest bands in the world release and album on one of the greatest labels in the world? That's right…Art Of Burning Water on Riot Season. Although extremely welcome, it is a little bit surprising. Riot Season specialise in drunk as hell overdrive, gonzoid freak out noise rock of the highest order, whereas sludgcore thinkers AOBW are an outfit of pummelling metal precision. The results are dazzling. AOBW give IMO their best album to date here. Not only do they appear to be a metal band, they also incorporate a potent concoction of textural unpredictabiltiy that rather like the Melvins, Tad or Goatsnake twist out the sound into endless fresh and exciting forms. The guitar tone is thick an merciless, the drums relentless. When I first saw them back 10 years opening for Mastodon and High On Fire at the Underworld I was literally blown away. I thought they were the next big thing. In metal life spans are much longer, and it is my sincerest wish that AOBW find that big audience. But as long as they are making records as fxxked up, huge and tone-owning as this, that's all that matters." FOXY DIGITALIS
---
FREE RS DIGITAL DOWNLOAD SAMPLER 12/13
To end the year, and welcome in the new one properly, I've put together a FREE download compilation. It features stuff from 2012, a few older bits and THREE new/unreleased as yet songs from upcoming 2013 releases from Bad Guys, Art Of Burning Water & Dethscalator.
You can download it in numerous formats for FREE here
Hope you like enjoy it, please feel free to share it around. Just make sure you send em back to me if they like what they hear.
Have yourselves a Merry Christmas! Andy