HIBUSHIBIRE 'MAGICAL METAMORPHOSIS THIRD EYE' LP/CD OUT NOW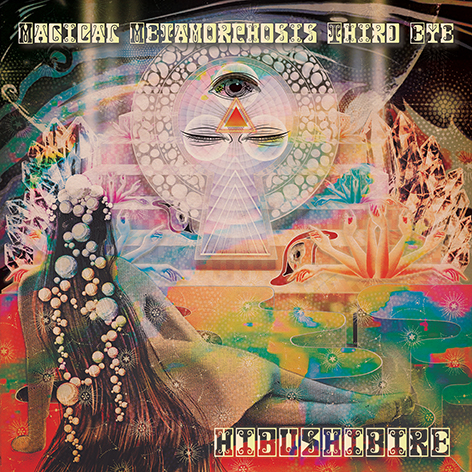 Osaka three piece Hibushibire return after a long break, with a new line up and a stunning third album.
Following the successes of their debut album 'Freak Out Orgasm!' (2017), the follow up 'Turn On, Tune In, Freak Out' (2019) and two very well received UK tours. The band headed home to Osaka, Japan and then, the pandemic hit.
During this downtime, guitarist/vocalist Changchang decided to create a new power trio. Enter Tetsuji Toyoda (Bass/Vocals) & Aoi Hama (Drums/Vocals). The new trio have spent the last three years writing new music, playing live and honing their sound in Japan, and a short well received tour of Taiwan with Riot Season labelmates Dope Purple. And now finally, Hibushibire mark 2 is born properly.
"Hibushibire has returned after a change of members. A psychedelic, progressive work, suitable for a new beginning"
Entering the studio with Acid Mothers Temple/Mainliner guru Makoto Kawabata in the producer chair once again, the band recorded album number three, 'Magical Metamorphosis Third Eye'. Makoto also adds some of his own trademark guitar howls through out the album, perfectly complimenting Changchang's own growing prowess.
Here the band have taken their trademark psych-rock blasts and blended them perfectly with some more trippy, dare I say sweet psychedelic sounds!
ORDER VIA THE LABEL WEBSHOP OR BANDCAMP SITE
There are two vinyl editions of the new Hibushibire album 'Magical Metamorphosis Third Eye' as well as a CD and standalone download version.
The label exclusive pressing is called the 'supernova', it's a pumpkin orange and red splatter LP. It comes with a fold around style OBI, and a double sided colour insert, with a polylined inner bag, hype sticker and download code. This edition is ONLY available from me direct.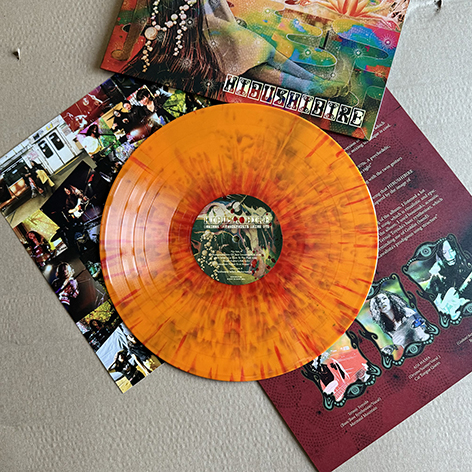 The standard version of the LP is pressed on sunburst yellow vinyl. This comes with the same outer sleeve, double sided colour insert, polylined inner bag, hype sticker and download code. I've only got a small amount of these for my own sales as it's basically an independent record store/distro edition.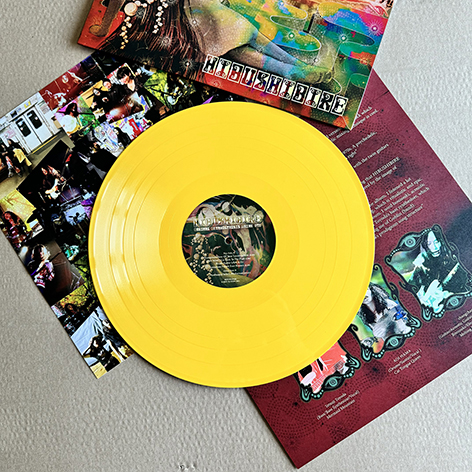 There's also a CD version, this comes in a card sleeve and contains a bonus track, the different version of 'Orangesunshine Of Your Lovemachine' which is taken from the bands split 7" with BLONDnewHALF.
This bonus track is also included with the download code of both vinyl editions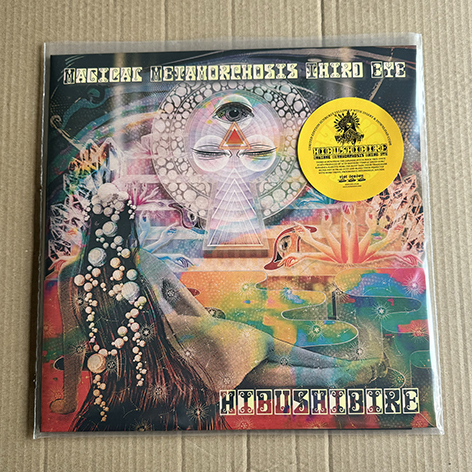 WATCH THE ORANGESUNSHINE OF YOUR LOVEMACHINE PROMO VIDEO ON YOUTUBE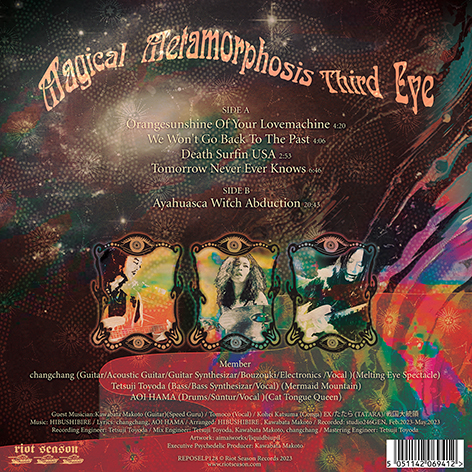 ---
ARTIFACTS & URANIUM WITH MITSURU TABATA 'PHASE IV' VINYL LP COMING EARLY 2024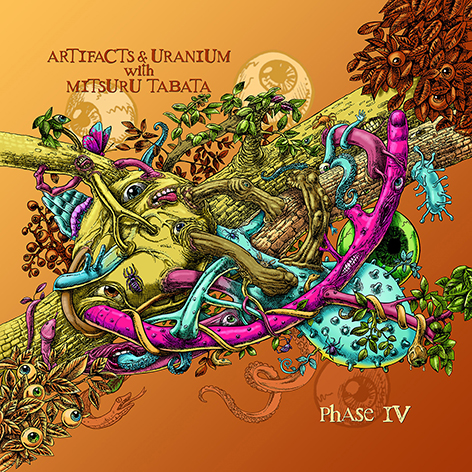 And there's more ... the new Artifacts & Uranium album is ready to go! and this time their ranks are bolstered by Japanese legend Misturu Tabata!
The album is scheduled for release early 2024 via Riot Season (UK/Europe) & Echodelick Records (US)
CHECK OUT THE OPENING TRACK 'YATEVEO' HERE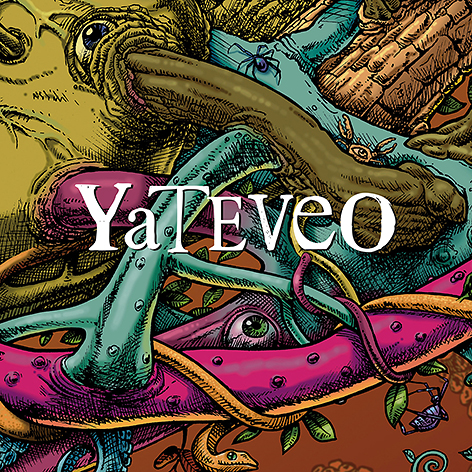 ---
DOPE PURPLE & BEI SAN Q NAN 'PSYCHEDELIC SCUM FREAKS' VINYL 2LP OUT NOW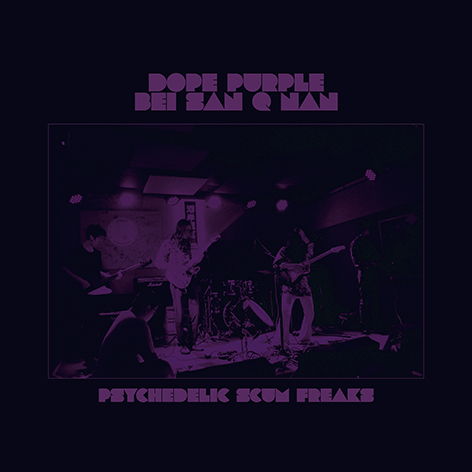 ORDER VIA THE LABEL WEBSHOP OR BANDCAMP SITE
Delighted to announce the imminent release of this absolute behemoth of a double vinyl release from our Taiwan friends Dope Purple, and it will be up for pre order via the label webshop and the label Bandcamp site Friday 6th October 2023.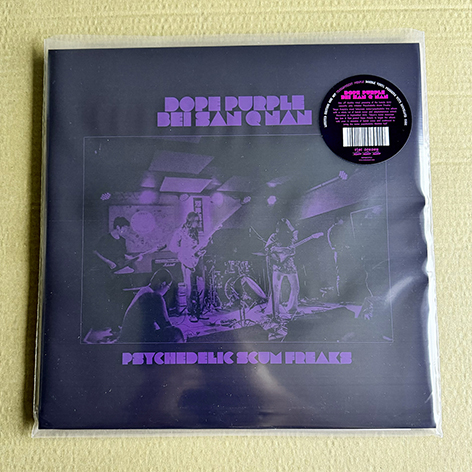 Firstly, this is NOT the new Dope Purple album. The follow up to the bands acclaimed 'Grateful End' album will be released shortly via Riot Season & WV Sorcerer Productions ... but this isn't it. Stay tuned for more on that new album soon. What we have here is an expanded one off pressing (300 copies total) of the bands self released 2019 cassette only release 'Psychedelic Scum Freaks'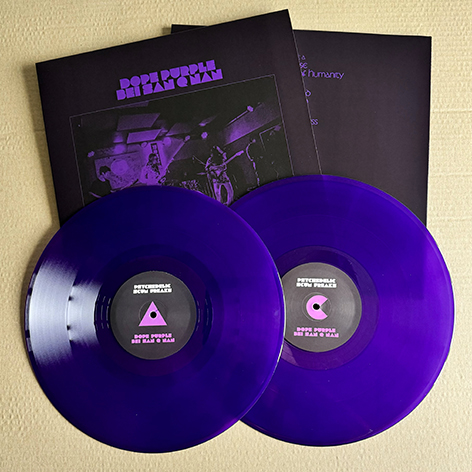 "Dope Purple's most ferocious noise psychedelic live album with a whole lot of harsh noise and amphetamines added to the music of "Grateful End". Recorded in September 2018. Taipei's noise musician Bei San Q Nan joined Dope Purple to begin the album with over 10 minutes of harsh noise and continued to bring the noise psychedelic tinnitus hell"
This double vinyl set includes the remastered version of the cassette album, in addition to a super-heavyweight drone song recorded in 2022.
One for the die hards. Pressed on transparent double vinyl, and housed in a gloss finished, wide spined outer sleeve with polylined inners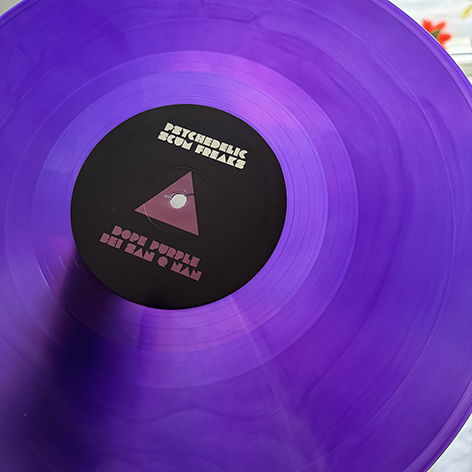 ---
KALIYUGA EXPRESS 'WARRIORS & MASTERS' LP OUT NOW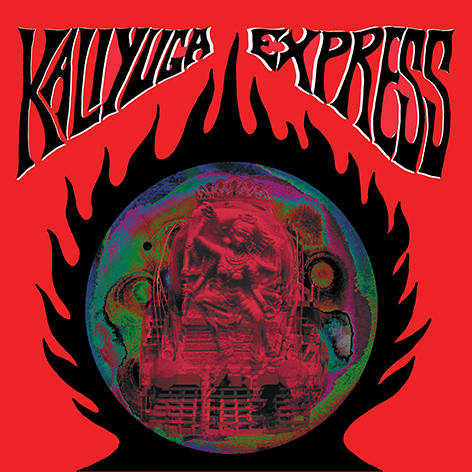 ORDER VIA THE LABEL WEBSHOP OR BANDCAMP SITE
Finnish space travellers Nolla join forces with psychedelic guitar maestro Mike Vest!
Inspired by classic space rock, driving hypnotic krautrock and bleak synth soundscapes, the Kaliyuga Express debut album is a story of ends and beginnings, light and darkness, dystopian worlds beyond and their warriors and masters.
Prepare to be blasted into endless black space!
'Ultra Delays & Octave Hawkwind Guitar Compositions. At the Edge Of Time & The Universe.'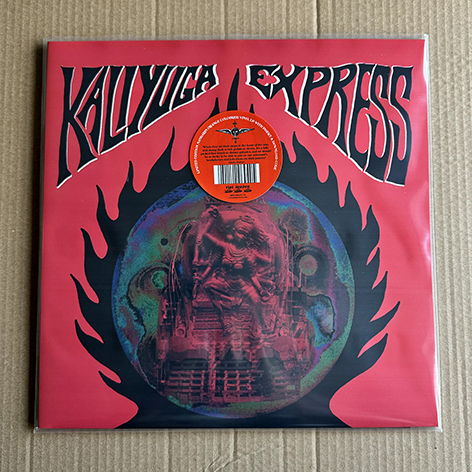 Limited to 250 copies, all pressed on gorgeous 'mandarin' orange coloured vinyl. All copies come with a double side card insert with lyrics/art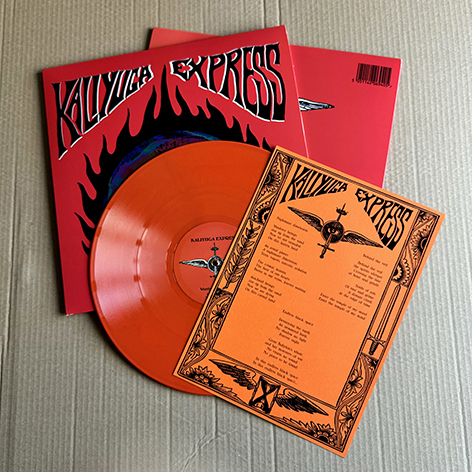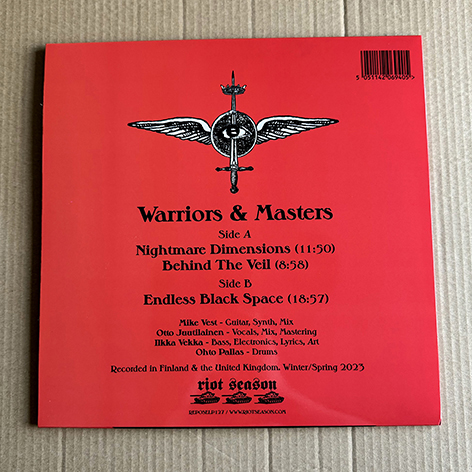 ---
O-MANDROID 'O-MANDROID' LP OUT NOW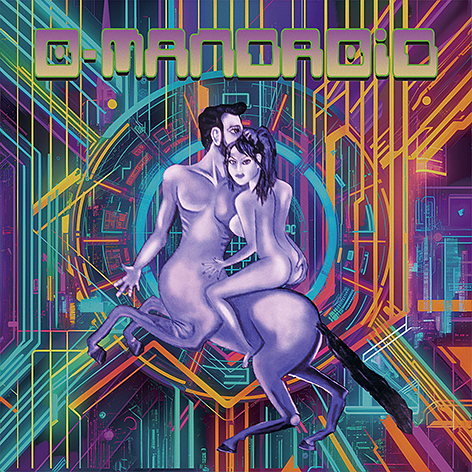 ORDER VIA THE LABEL WEBSHOP OR BANDCAMP SITE
The self titled debut album by Japanese trio O-MANDROID, the new project from Kawabata Makoto & Nani of Acid Mothers Temple fame along with Hamachang from Blond New Half who did that recent split 7" with Hibushibire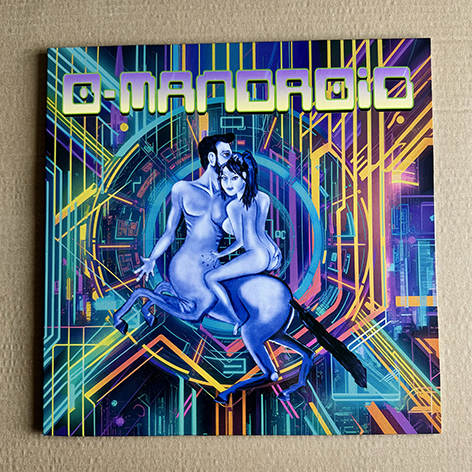 It's hard to describe this LP. but i'll try, it's avant-garde, proggy, noise rock. In fact some of it reminds me of the old AMT style circa 'Absolutely Freak Out' etc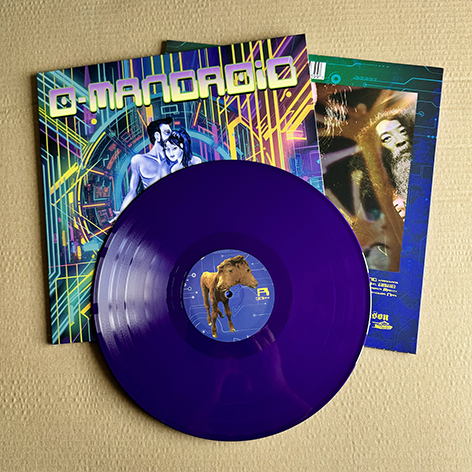 Limited to 250 copies, all pressed on lush purple 'silk' coloured vinyl. Yum!
---
NEW LABEL SHIRTS UP FOR GRABS!
It's been a while since I had any label tees available so i've got my arse into gear and come up with a new design, and here it is. You'll have probably seen it by now as i've been using it on social media and the label website for a bit. The main logo is based on Ozzy the giant mechanical Bull from the Birmingham Commonwealth Games 2022. He now lives in Birmingham's main train station Grand Central and i love the f**ker.
And as a proud Midlander i wanted to incorporate him into the new logo. The back print is a tribute to 2023 being the labels 20th anniversary, with a bit of a lightning bolt borrowed from my beloved AC/DC in the middle of course.
There are three colour combos available for pre-order ...
Black tee / Silver prints

Jade Green tee / Cream prints

Claret tee / Sky blue prints
As always i'm offering them out as Small to XXL, but if you requires something else don't hesitate to ask!
ORDER VIA THE LABEL WEBSHOP OR BANDCAMP SITE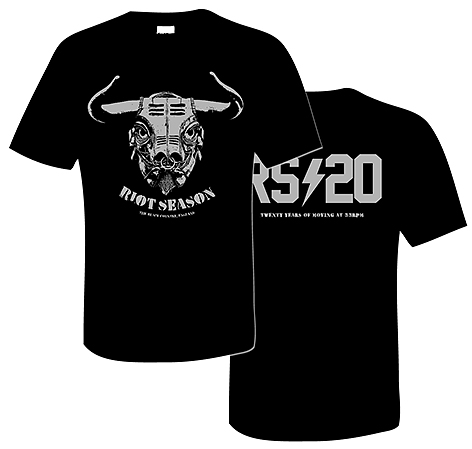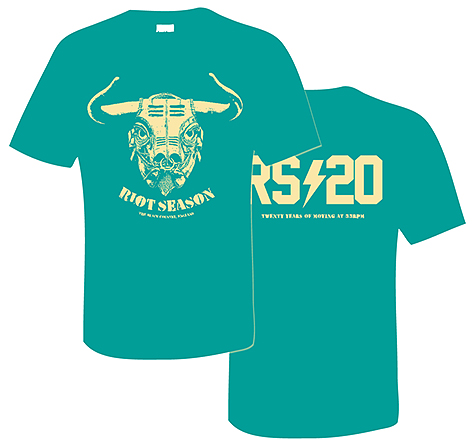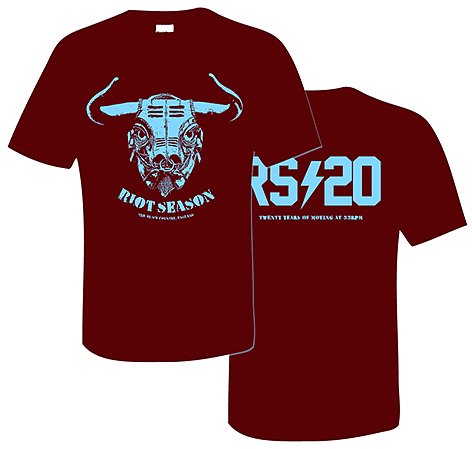 ---
TOMOYUKI TRIO 'MARS' LP OUT NOW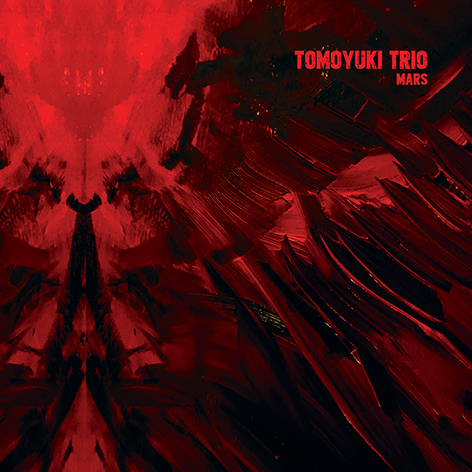 ORDER VIA THE LABEL WEBSHOP OR BANDCAMP SITE
Introducing TOMOYUKI TRIO, a blistering power trio featuring Tomoyuki Aoki, Mike Vest & Dave Sneddon.
Tomoyuki Aoki is the founding member and lead guitarist of the legendary Japanese psychedelic rock band UP-TIGHT, who've been active and since 1992 building up a cult following worldwide.
This debut collaboration between Tomoyuki Aoki & Mike Vest (of Blown Out, Bong, Modoki, Artifacts & Uranium, Drunk In Hell etc) greets two titans of guitar feedback and blissful 'improvised every-time' leads.
Experimental ultra-delayed vocals, shimmer over downer minor chord basslines, leaving room for Aoki's guitar devastations.
This is introverted mournful psychedelic rock music, yet it still grooves all the way to it's inevitable oblivion.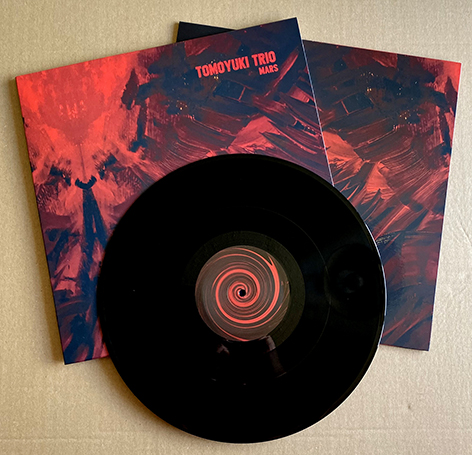 Words ...
'Aoki's legendary guitar tone cuts through the mix like a soaring downer destroyer…'
'Improvised, in the moment, sonic tonal guitar leads, which leads the listener through a maze of self reflections and mournful oblivions….'
'Tomoyuki and UP-TIGHT have influenced whole generations and will continue to do so, effortlessly……'
'Let the whole album destroy you, pounder over what was lost…'
'First track, absolutely slays!….'
---
MODOKI 'LUNA TO PHOBOS' LP OUT NOW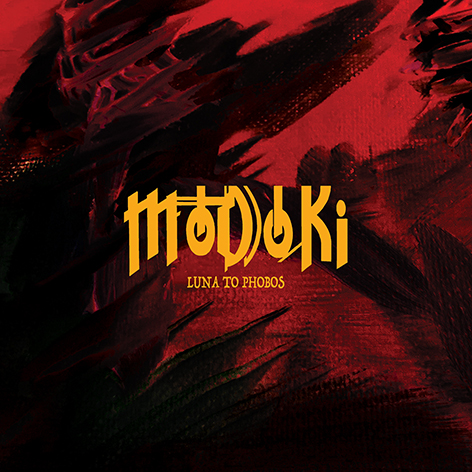 ORDER VIA THE LABEL WEBSHOP OR BANDCAMP SITE
Quick return with album number two, 'Luna To Phobos' by the Japanese/UK power trio. Composed around the same time as 'Atom Sphere'. However, this incarnation explores the darker shades of psychedelia & experimentation. Taking influences from Hillage, Gong, Skullflower, Ramleh, Stooges & MC5
'Second album from this prolific outfit, this album explores further into psychedelic realms, elements of twisted Steve Hillage, MC5, Skullflower and Gong'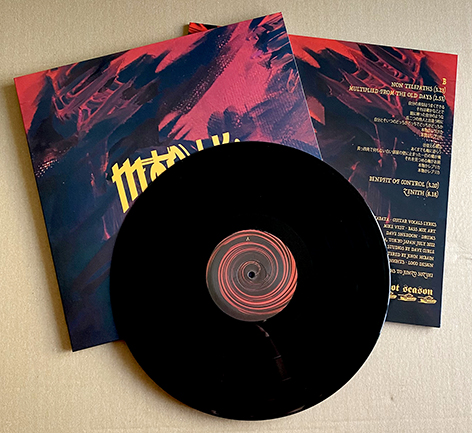 'Space Punk, LoFi wisdom'
'Round two, feels more explored, varied and equally destroying'
'Once again, jumps through jazz, psych, noise and krautrock, without you even knowing'
'More tracks, further experimentation, more textures, more everything!'
WHO ARE MODOKI ?
Mitsuru Tabata, Japanese underground rock guitarist, vocalist and composer (Zena Geva, Leningrad Blues Machine, Boredoms, 20 Guilders, Green Flames, Acid Mothers Temple & The Cosmic Inferno)
Mike Vest (BONG, 11Paranoias, Drunk In Hell, Blown out, Lush Worker, Downtime, Neutraliser)
Dave Sneddon (Gruel, Threads, Flat Earth Records)
---
MAHTI 'MUSIIKKI 2' LP OUT NOW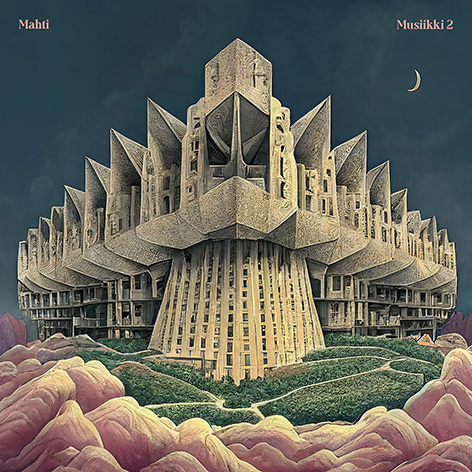 ORDER VIA THE LABEL WEBSHOP OR BANDCAMP SITE
Delighted to announce the release of the second album by Finland's MAHTI
'Musiikki 2' is a limited 300 only transparent purple vinyl LP, housed in a gorgeous full colour outer sleeve with hype sticker, polylined inner bag and download code.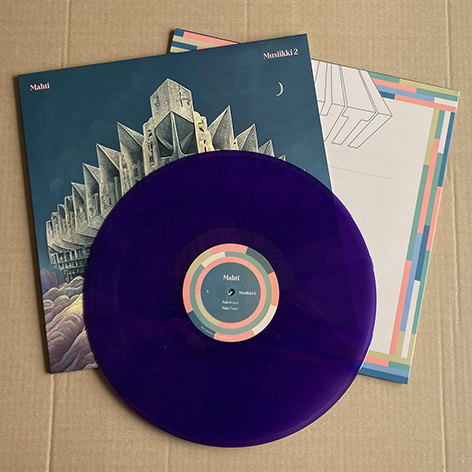 Mail order copies are shipping mid July, and it'll be in shops/distros from June 28th.
MAHTI are a Finnish experimental band featuring members of the legendary CIRCLE.
If you checked out their debut 'Musiikki 1' a few months ago (down to my last five copies here) you'll know exactly what to expect here. This is really mellow stuff, experimental for sure, a bit ambient, a bit electronic, a bit traditional Finnish .. maybe even a bit psychedelic. It's beautiful I know that much. The band recently made their live debut in Finland, and having heard the recording it's amazing how well it works live too. These are proper talented musicians who have crafted their talents for decades, as you'll know from the amount of bands and solo projects they've been involved in.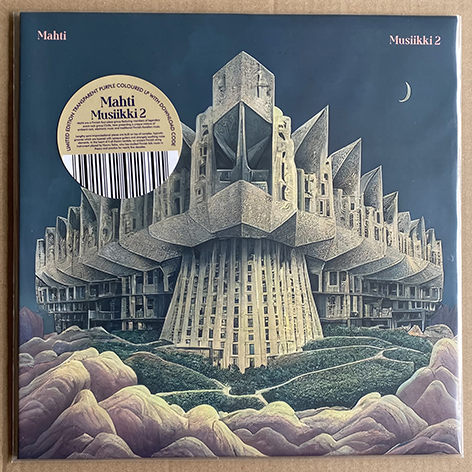 ---
CODEX SERAFINI 'THE IMPRECATION OF ANIMA' LP OUT NOW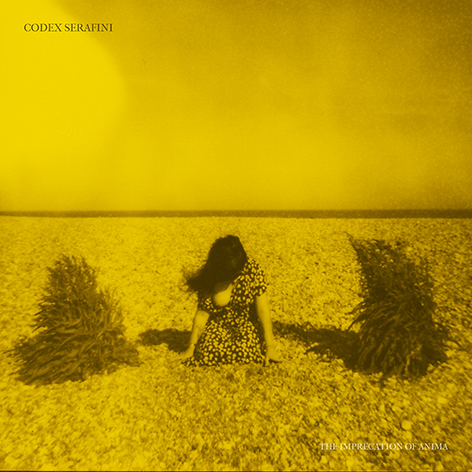 ORDER VIA THE LABEL WEBSHOP OR BANDCAMP SITE
Delighted to announce, the debut album from Codex Serafini is on the horizon. The limited vinyl LP will be released on June 23rd. 300 copies, all pressed on black vinyl and comes with a double sided card lyric insert.
"The Imprecation Of Anima" brings to the surface our shadows and what we're most afraid of. It talks about our inner thoughts that we're uncomfortable talking about, that makes the ego and our all existence crumble like sand. It also talks about courage and confronting your shadows and becoming a better version of yourself! It is indeed, a very unique journey that we all hope that you will enjoy as much as us when we made this record!"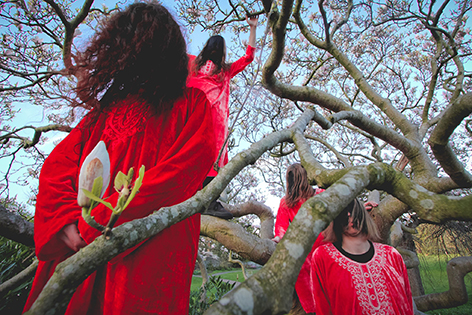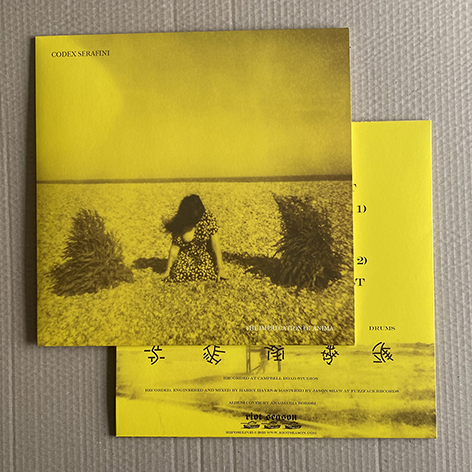 WATCH THE VIDEO FOR 'I AM SORROW, I AM LUST' BELOW
---
ACID MOTHERS TEMPLE & THE MELTING PARAISO UFO 'ACID MOTHERLY LOVE' 2LP OUT NOW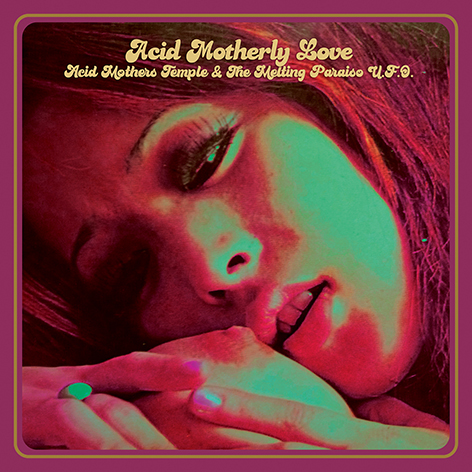 ORDER VIA THE LABEL WEBSHOP OR BANDCAMP SITE
At last, the final release in the first time on vinyl trilogy is ready to go!
'Acid Motherly Love' has taken WAY longer to get out than planned. I reckon i approved the test pressings a year ago, but we had a complete headache doing the artwork. The original CD artwork just wasn't scaleable up to the size/quality required for a vinyl edition so we eventually had to give up trying and come up with something new, which we're all happy with.
There are two variants of the album, there's a label exclusive 300 only transparent magneta coloured one, this also comes with a numbered OBI (wrap around spine style, provided cut and folded) There's also an independent record shops version, which is pressed on transparent orange vinyl. That one will be in shops/distros around May 26th. I will only have a small handful of that one for my own sales.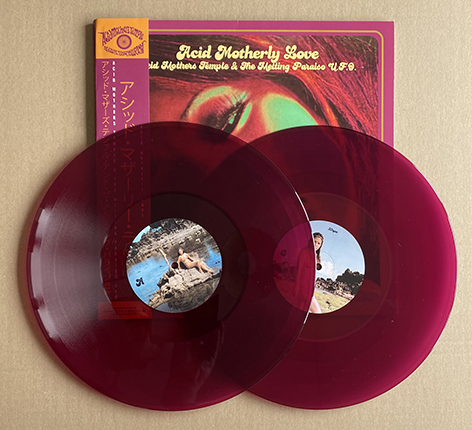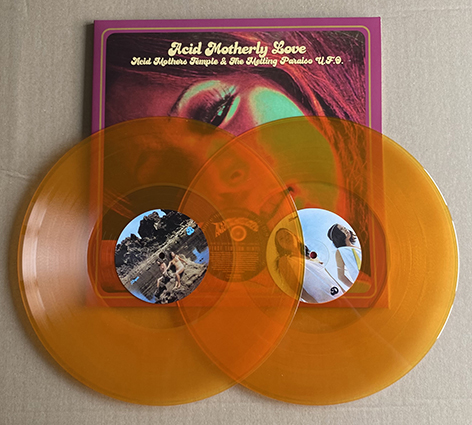 And lastly, as talked about many times over the past year, there is also a label exclusive two piece custom box set, made to house this release and the previous two 'Pink Lady Lemonade You're From Outer Space' & 'Myth Of The Love Electrique' inside ... however, they are NOT included of course!
PLEASE NOTE THE BOX SET IS NOW COMPLETELY SOLD OUT. THANKS FOR YOUR SUPPORT!
The box set is only available with the label exclusive magenta edition of the album, and is only available to pre order for a limited period.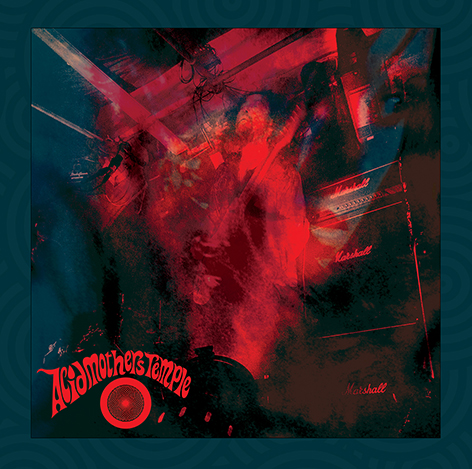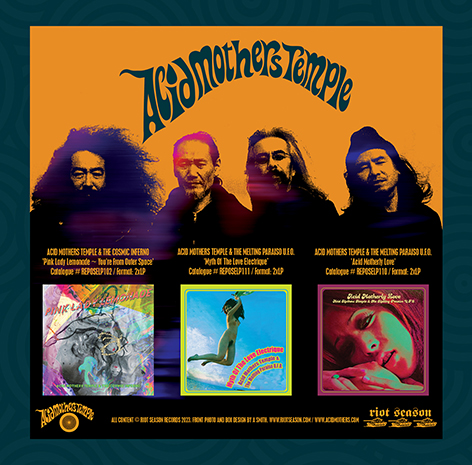 ---
MODOKI 'ATOM SPHERE' LP OUT NOW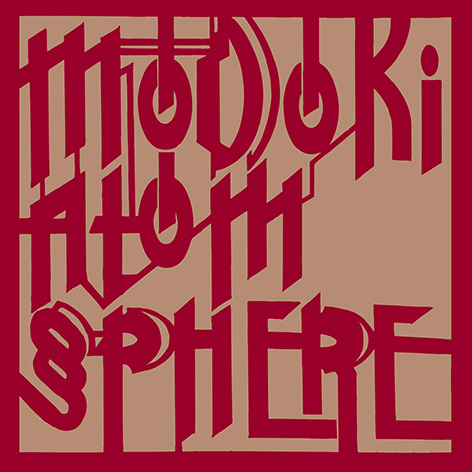 ORDER VIA THE LABEL WEBSHOP OR BANDCAMP SITE
Power Trio featuring Mitsuru Tabata, Japanese underground rock guitarist, vocalist and composer (Zena Geva, Leningrad Blues Machine, Boredoms, 20 Guilders, Acid Mothers Temple), Mike Vest (Blown Out, Bong, Artifacts & Uranium, 11Paranoias, Drunk In Hell) & Dave Sneddon. Recorded, engineered and mixed Spring 2022 around Newcastle (UK) & Kodaira (Japan).
Power Trio to the Max.
Fluid bass and drums carries the wall of guitar delays from Tabata. Crushing improvised sonic leads.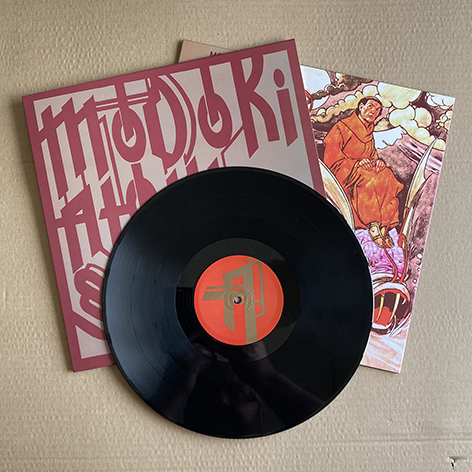 Thanks Junzo Suzuki for his influence. https://weloveyoujunzo.bandcamp.com
'Free form one take instrumental rock, total power trio, improvised sonic lead guitars from the mind of Tabata'
'Hints of MC5, Stooges, Funkadelic.'
'Blistering oblivion guitars leads from Mitsuru,'
'Totally unapologetically lo-fi, scuzz fuzz rock, yet textured and nicely balanced under all the chaos and dirt.'
---
ARTIFACTS & URANIUM 'THE GATELESS GATE' LP OUT NOW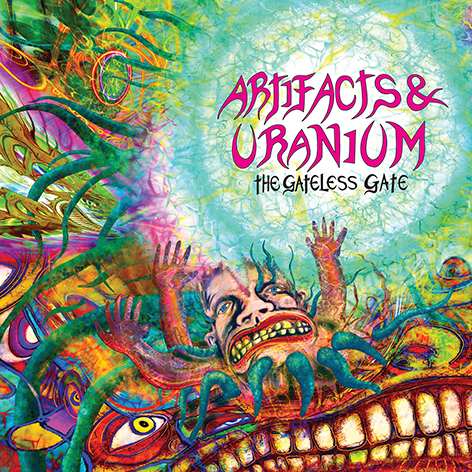 ORDER VIA THE LABEL WEBSHOP OR BANDCAMP SITE
Following on from Artifacts & Uranium (2021) & Panscosmology (2022), 'The Gateless Gate' completes this trilogy of remote experimentation.
Two side long compositions, composed of Organs, Synths, Bass, Guitars, Drums, H-Delays and the Behringer Wasp.
Side A is laid back repetition, layered guitar ascending, tremolo organs and gated synths. That descends in to horror show choir and waster feedback guitars.
Side B starts a pastoral, Popol Vuh harmonic structure of accession. Viola drones balance assist the climb courtesy of Martin Ash. Transitions in to a later period AshRa, bass lines and higher stereo delayed guitar freak-outs.
Fred Laird - Organ, Synth, Bass, Percussive Guitars, Drums, Sun Gong, Mix and Production. Mike Vest - Bass, Synth, Lead Guitars and H- Delays. Martin Ash - Viola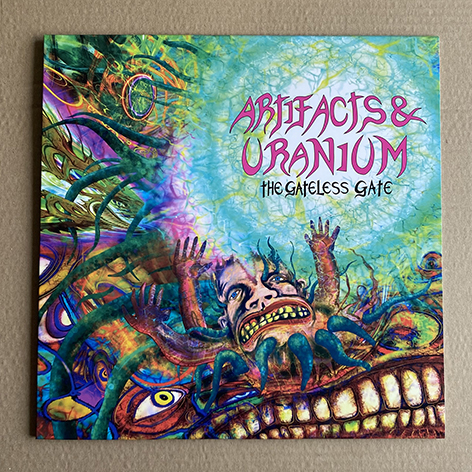 Previous words ...
'Heavily involved in the underground experimental, psychedelic and lo-fi, kosmische and krautrock scenes. Their projects have produced music that is heavy dark, avant-garde with intense guitar solos but they also have explored ambient music with deep space chill sounds and meditative intention' (ThePsychRock.com)
'Adding a thick wall of sound approach with guitars washing across the Mix punctuated by electronics and grooving bass riffs. There are also a few ambient influenced tracks here where heavy use of echo and delay create a dense flowing landscape.' (The Ominous Drone)
---
MAHTI 'MUSIIKKI 1' LP OUT NOW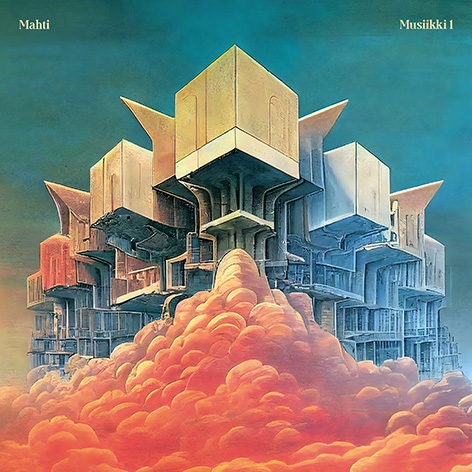 ORDER VIA THE LABEL WEBSHOP OR BANDCAMP SITE
Delighted to announce the release of 'Musiikki 1', the debut by Finnish band MAHTI You'll know from the names involved, including CIRCLE pair Jussi Lehtisalo & Tomi Leppänen that we're in for some quality stuff, and we certainly are.
This is a tripped out, ambient-hypnotic ride. And this is only part one. 'Musiikki 2' is already at the pressing plant and will follow this one in June.
Limited edition one off pressing, 300 copies all pressed on transparent orange vinyl. Housed in a matt laminated full colour outer sleeve (just look at that gorgeous artwork!) with polylined inner bag.
Mahti are a Finnish four-piece group presenting a unique mixture of ambient-rock, electronic music and traditional Finnish-Karelian music. Lengthy semi-improvisational pieces are built on top of complex, hypnotic grooves which are layered with opaque guitars and strangely soothing noise elements. In the heart of it all there's kantele, an ancient Finnish string instrument played by Hannu Saha, who has studied Finnish folk music in theory and practice for nearly five decades.
The other players are Jussi Lehtisalo and Tomi Leppänen, who also form the rhythmic core of avant-rock group Circle, and psychiatrist Teemu Elo.
Strange dreams guaranteed!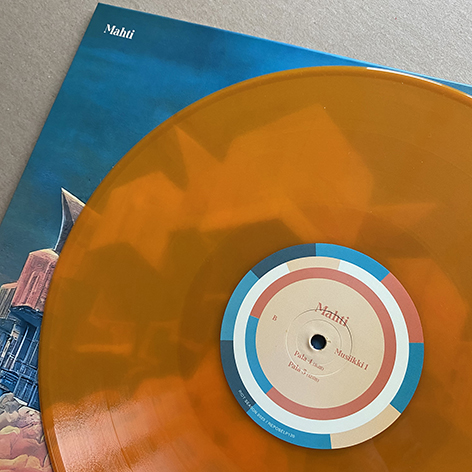 ---
BLACK HELIUM 'UM' LP OUT NOW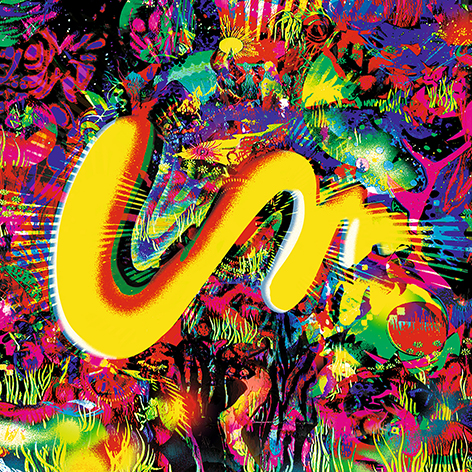 ORDER VIA THE LABEL WEBSHOP OR BANDCAMP SITE
Beyond stoked to announce the third Black Helium album 'Um' is coming out on Riot Season (again) on March 3rd 2023
If you head over to the It's Psychedelic Baby Magazine website here, you can read all about it and watch the eye popping video for 'Summer Of Hair', it's a trip maaaaan.
If you liked their first two albums, this one will absolutely, not disappoint. As a fan first and foremost, this is (to my ears at least) their best yet. And that's from someone who absolutely loves their first two. From the moment I got the album sent to me sometime last year, it's not left my stereo. And to finally get it on vinyl and see the artwork full size, and that lovely purple vinyl ... oooo yeah!
WATCH THE VIDEO FOR 'SUMMER OF HAIR' BELOW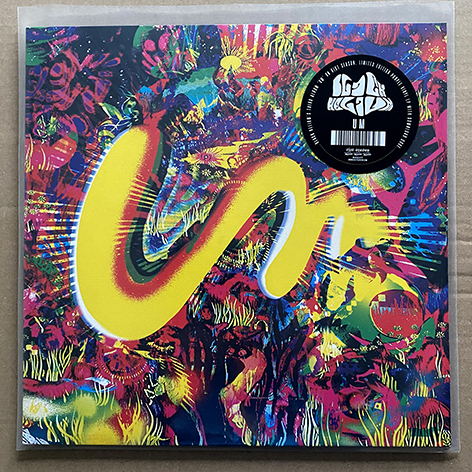 ---
MACHIAVELLIAN ART 'INDOCTRINATION SOUNDS' LP OUT NOW
Check out the new via the Echoes And Dust website here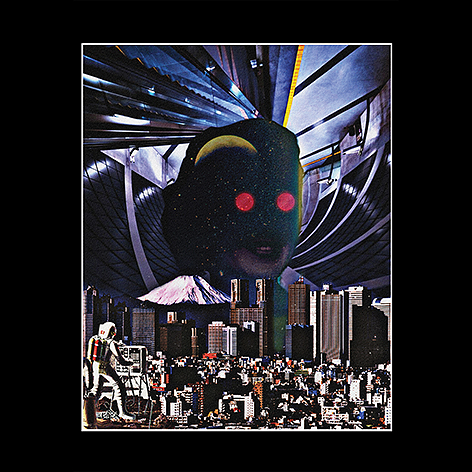 ORDER VIA THE LABEL WEBSHOP OR BANDCAMP SITE
At last! After almost 20 years of Riot Season, I finally get to put out a release by a 'local' band. Coming out on a limited black vinyl LP, with a very limited mail order only edition which comes with a bonus CDR featuring the album tracks and the tracks from the bands self titled debut (previously only available on a very limited cassette)
West Midlands five piece MACHIAVELLIAN ART follow up their self released and self titled cassette only album with their first release proper, 'Indoctrination Sounds' released February 24th via Riot Season Records.
A Maximalist blowout of Sax-honking Noise Rock, Doom Metal, Hardcore Punk, and Shoegaze, with Industrial Noise, Howls, Paranoid Rambles, and pure Disdain for oneself and the rest of you layered on top.
Indoctrination Sounds was conceived in various practice spaces in Digbeth throughout 2020 and 2021 and recorded at Ian Boult's Stuck On A Name Studios in Nottingham in the Summer of 2021, despite the best efforts of a global pandemic. Will Killingsworth mastered the record at Dead Air Studios.
WATCH THE (AMAZING!) 'WATCH THEM CRAWL' VIDEO BELOW. DIRECTED BY ANDREW NORTHROP
---
BRUXA MARIA 'BUILD YOURSELF A SHRINE AND PRAY' LP OUT NOW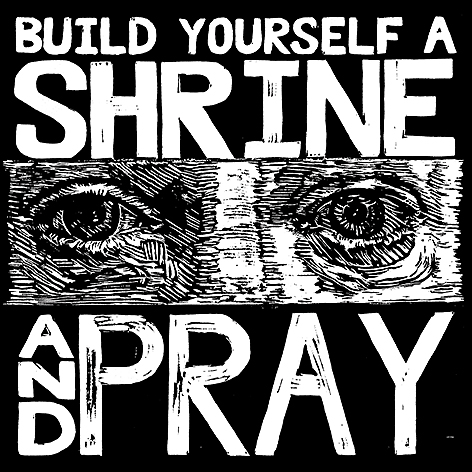 ORDER VIA THE LABEL WEBSHOP OR BANDCAMP SITE
Delighted to be releasing the third BRUXA MARIA album 'Build Yourself A Shrine And Pray' album this month. January 27th to be precise. Limited to 300 copies ALL pressed on 'dread' black vinyl and with three double sided A4 inserts.
'Bruxa Maria are back on their third full length; be grateful. "Build Yourself A Shrine And Pray" is 45 minutes of pummelling, punishing fury as unrelenting and all-consuming as your anger at coming up short for the rent.
The new record finds the band just as enraged as their 2016 debut, while continuing to evolve artistically. Bruxa Maria's huge bass and guitar, frantic drums, and banshee shrieking vocals build tension with few moments of release, the frenzy sometimes dissolving into feedback, static, and synth drones.
Often the riffs have a swagger that makes you want to dance, and in a few places there are flashes of some genuinely pretty melodies and hooks. Those moments all shine through for just an instant before being shredded by the noise and wrath, torn apart flower petals under a line of razor wire.
This is dark music about and against a darkening world, where anger and art are crucial to how we keep on keeping on. You can call it now, this is going to be the best record of 2023.'
WATCH THE VIDEO FOR 'GOD GUN SCRUPLES' BELOW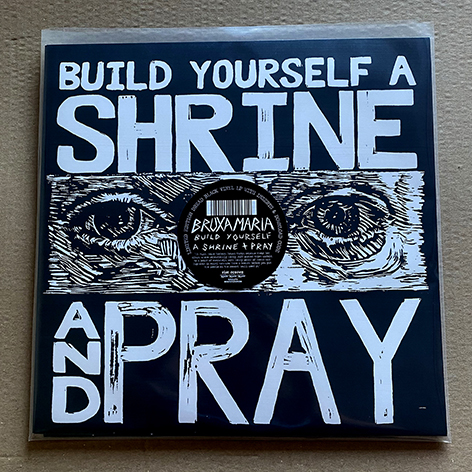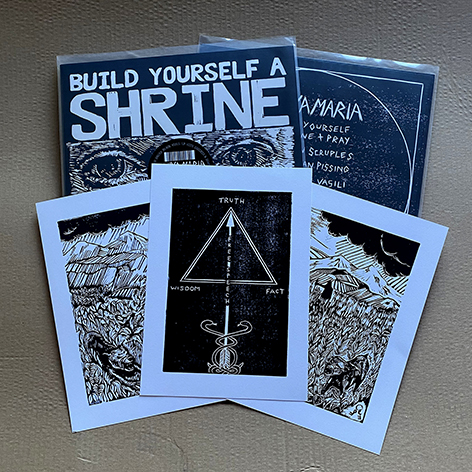 WATCH THE VIDEO FOR 'DANCE LIKE VASILI' BELOW
---
FALLING FLOORS 'FALLING FLOORS' DEBUT LP OUT NOW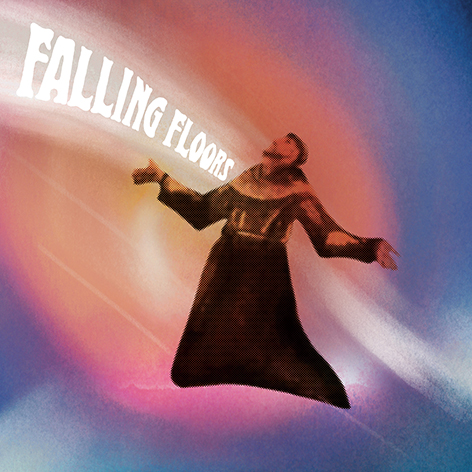 ORDER VIA THE LABEL WEBSHOP OR BANDCAMP SITE
Delighted to announce the self titled debut album from UK trio FALLING FLOORS
Falling Floors is a psych-rock three piece, formed in the pandemic out of a desire for distraction from dark times and an unending stream of shit news (seriously, what the fuck is going on?) There's no master plan, no grand ambition, no product-market fit, just a shared love of 60s psych, 70s rock, and the fearless, genre-less experimentation of Krautrock and early prog to get us through.
Riding the trans-Pennine underground (up the hill and out of the crags, down there, you know?), you can hear magical sounds coming out of the Valley. On a cold and wet Calderdale winter, the band recorded their self-titled first album, DIY, live, in two days in Hebden Bridge. Rawness not perfection and feel over finesse were the aims. This album, a trans-Atlantic joint release by Riot Season (UK) and Echodelick (US), lives by slips, fuck-ups, and simple, joyous expression.
Falling Floors is Rob Herian (ex-feral stoner rockers Early Mammal) on guitar and vocals, Harry Wheeler (no ravers The Family Elan) on bass and keys, and Colin Greenwood (ex-shoegaze folk rockers No Sorrows) on drums. It's no one's project, and no one's in charge. But there's enough in common to keep it honest.
The album, will be co released with US label Echodelick Records once again (as with the recent Mienakunaru LP) so folks over that side of the pond can grab it from Jeff when the pre sale begins (Nov 4th) should you wish to save yourself some postage/shipping costs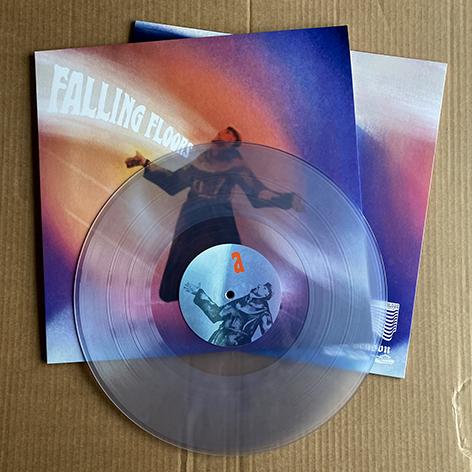 WATCH THE VIDEO FOR ALBUM TRACK RIDICULOUS MAN BELOW