LIMITED EDITION 300 ONLY BLACK VINYL LP. HOUSED IN A GLOSS FINISHED 320GSM BOARD PRINTED OUTER SLEEVE WITH BLACK INNER BAG & DOWNLOAD CODE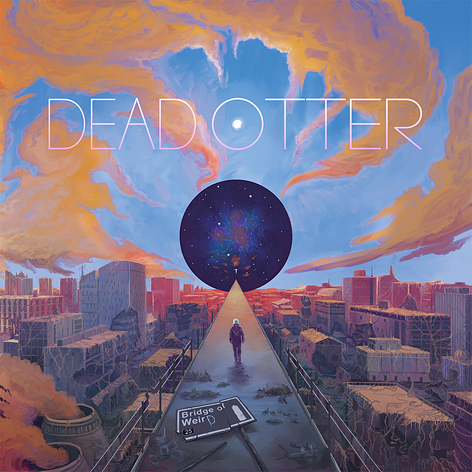 BRIDGE OF WEIRD PROMO VIDEO
LP Tracklisting
A1 Eye Elevator (7:03)
A2 Waning (7:22)
A3 Fur (0:32)
A4 LV-426 (3:58)
B1 Bridge Of Weird (13:46)
Limited edition 300 only black vinyl LP housed in a glossy full colour sleeve with download code.
Explorative Glaswegian space-heads Dead Otter are here to take you to worlds unknown via their first full length LP 'Bridge of Weird' following up on their heavy riffing debut 'Pathfinder EP'. The band have been operating since the heady days of 1994 and take inspiration from Black Sabbath, Hillage, Groundhogs and Hawkwind. Their music is led by a twin guitar attack from John Riddell and Omar Aborida (The Cosmic Dead) and grounded by the electric rumblings of a rhythm section featuring Gavin Riddell on Bass and Scott Falconer (ex-Los Destructos) on drums. Their sound warps blissfully from drifting improvisation to full on space noise oblivion.
'Bridge of Weird' LP is due to be released on August 17th via The Black Country's finest celestial-dredging behemoth Riot Season Records.