LIMITED EDITION CASSETTE WITH DOWNLOAD CODE
PRE-ORDER NOW CASSETTE HERE / DIGITAL HERE
FIRST EDITION RED TAPE (50 COPIES) AND SECOND EDITION GREEN TAPE (30 COPIES) ARE NOW SOLD OUT! THIRD EDITION PURPLE TAPE (50 COPIES) NOW AVAILABLE. THANKS FOR THE SUPPORT
A1 Gravitational Pull (5:21)
A2 Slipstream (4:28)
A3 My Own Hydrogen (4:09)
B1 Energy Bill (4:17)
B2 High Mind (5:21)
B3 100% Insectoid (5:31)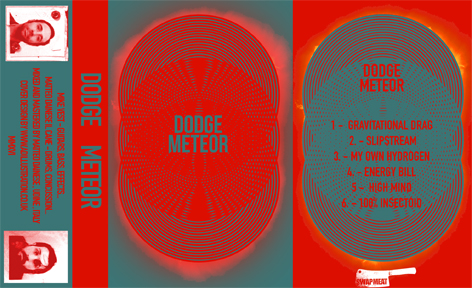 The eighth release on RS sister label SWAP MEAT
Cassette only edition of 50 numbered copies with download code. The first edition comes with jelly red tape shells (NOW SOLD OUT). A second edition limited to 30 copies with jelly green tape shells is available now.
Contains six songs over 30 minutes. The new band of Newcastle's Mike Vest, he of Blown Out, Bong, Lobster Priest, 11Paranoias, Haikai No Ku, Drunk In Hell etc and Italian Matteo Dainese aka Il Cane, he of Jitterubugs, Zeman, Warfare, So Long Saigon, Il moro e il quasi biondo, Il Mercato Nero, Dodge Meteor, Honeychild Coleman, Meathead, Here, Ulan Bator, Dejligt etc...
DODGE METEOR are
Matteo Dainese aka II Cane - Drummer
Mike Vest - Guitars/Bass
For fans of Chrome, White Hills, Psych Rock, Stoner Rock, Luminous Bodies etc
You know the score. Killer shit as always!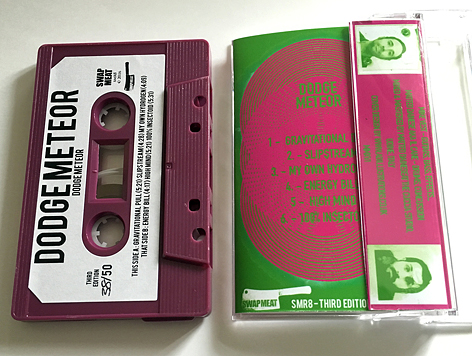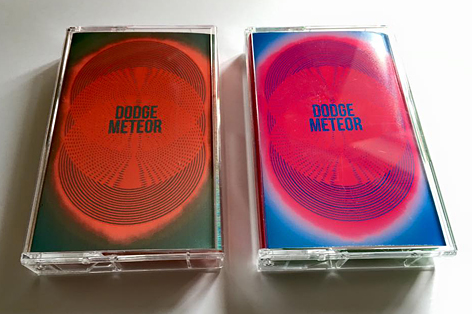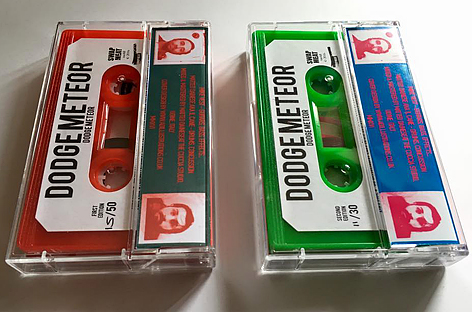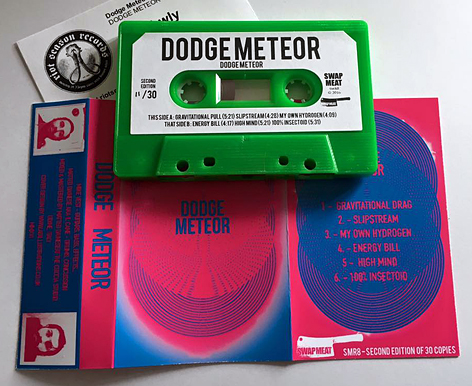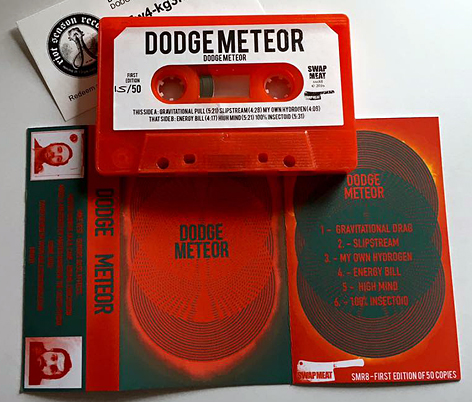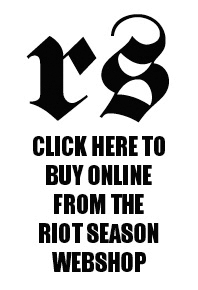 TO BUY ANY AVAILABLE SWAP MEAT RELEASE DIRECT FROM THE LABEL, PLEASE VISIT OUR WEBSHOP BY CLICKING THE IMAGE ABOVE.
ALTERNATIVELY YOU CAN ALSO BUY THE DIGITAL VERSION DIRECT VIA OUR BANDCAMP SITE